Transposition of European Directives on Transport of Hazardous Waste and Dangerous Goods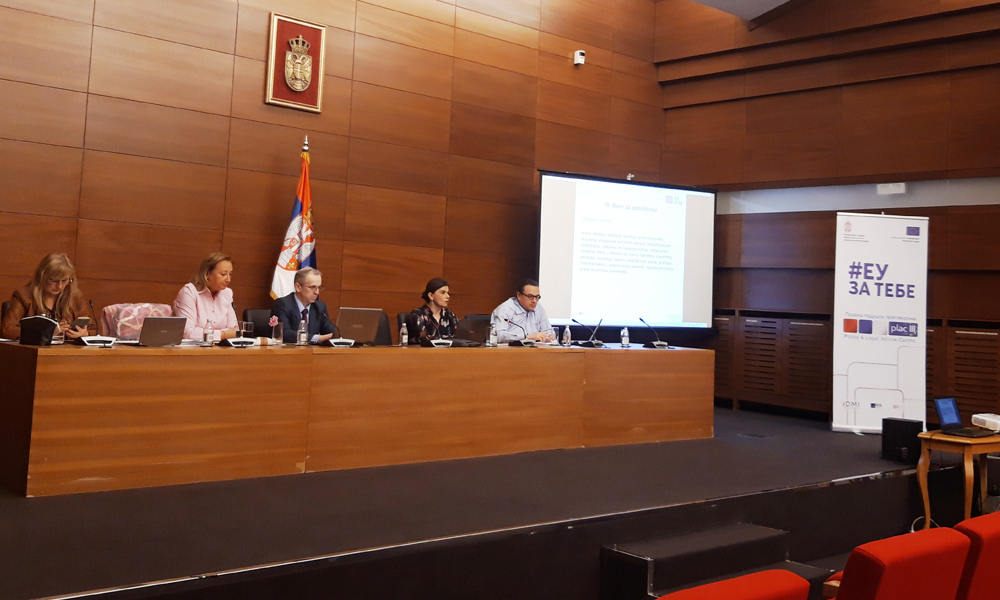 10. March 2020.
The Policy and Legal Advice Centre (PLAC III) project has provided support to relevant national authorities in the negotiation chapter 27, in the field of transport of hazardous wastes and dangerous goods, in order to achieve full harmonisation of the national laws with the EU acquis and ratified international agreements in the field.
In the European Union, shipments of waste across borders are regulated by Regulation (EC) No. 1013/2006, known as the Waste Shipment Regulation. This Regulation implements the provisions of the "Basel Convention on the Control of Transboundary Movements of Hazardous Wastes and Their Disposal". The relevant EU legislation includes Waste Framework Directive (2008/98/EC) with its basic "polluter pays" principle.
In Serbia, transport of hazardous waste is regulated by the Law on Waste Management; its amendments adopted in 2016 have enabled transposition of a large number of Waste Framework Directive provisions. Adoption of by-laws is ongoing. The dangerous goods' transport is regulated by the same-name Law, which is in accordance with ratified international agreements.
Through the PLAC III project, the Harmonisation of the European Waste Catalogue and Hazardous Waste Lists with Hazardous Goods Numbers (UN numbers) was launched. PLAC III project experts Božica Radoš and Momčilo Manojlović presented an analysis of the EU legal framework, recommendations and a Manual on transport of dangerous goods at a workshop held in Belgrade on March 9th.
Expert Božica Rados said that waste management has a high place in the environmental protection in the European Union and is a priority for both transport and the environment. According to her, around 300 legal documents in the field of waste exist in the EU. Cross-border transport must have a legislative framework that is appropriate for all countries involved. The main objective of the legislative framework is to protect natural resources, protect the environment and waste management.
The law of the Republic of Serbia is harmonised with the EU acquis, but it is necessary to closely follow the amendments of the EU legislation, which is changed every other odd year, she said.
Project Expert Momčilo Manojlović has presented the Manual on transport of dangerous goods, which contains procedures for competent authorities in accordance with the best practices of EU Member States and should enable the linking of waste Identification Numbers of the European Waste Catalog to UN numbers. The Manual is intended to competent authorities (customs, inspection, traffic police and firefighters) to perform fast checks and obtain information on hazarodus waste.
Also, through the PLAC III project, a table of alignment of national legislation with EU acquis will be produced, as well as a map of good practice examples from countries that have already implemented the acquis.
The workshop was attended by some 50 participants coming from the Ministry of Environmental Protection, Province Secretariat for Urban Planning and Environment, inspection, transport companies and environmental organisations.
Download workshop presentations:
Relevant EU legislation:
Photo gallery

Recent Posts

Negotiation chapters
Chapter 3: Right of establishment and freedom to provide services
Chapter 8: Competition policy
Chapter 9: Financial services

Chapter 10: Information society and media

Chapter 12: Food safety, veterinary and phytosanitary policy

Chapter 13: Fisheries

Chapter 15: Energy
Chapter 16: Taxation
Chapter 27: Environment
Chapter 28: Consumer and health protection
Chapter 33: Financial and budgetary provisions