Support for the Alignment of Legislation in the Field of Biomedicine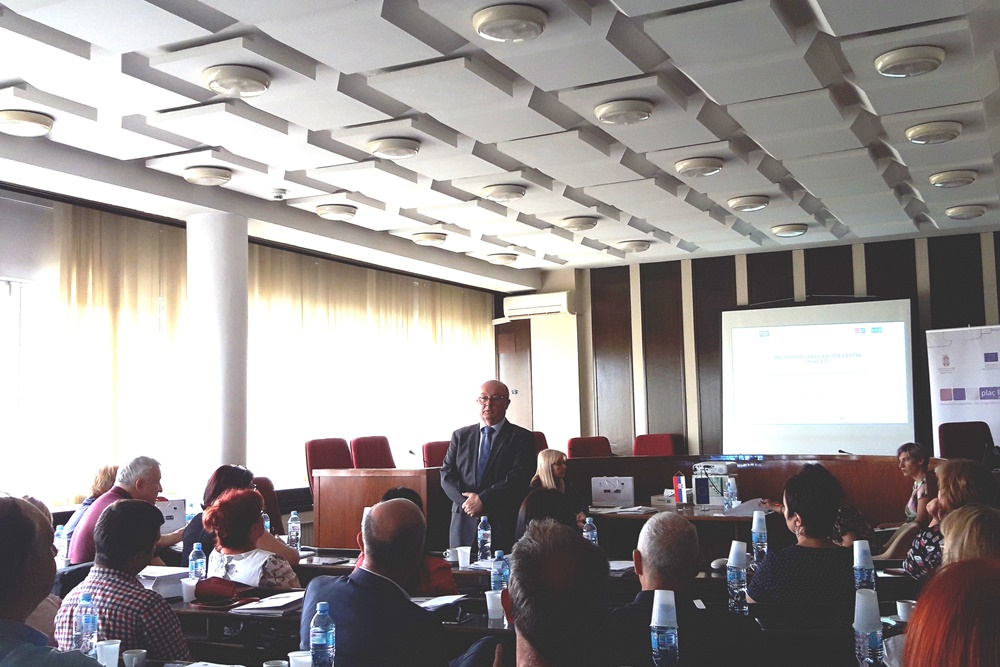 4. September 2019.
More than 60 health workers employed in Serbian clinical centres and hospitals attended the "Alignment with European Union acquis on Transplantation of Tissues and Cells Policy" workshop held in Belgrade on 4th September 2019 in the organisation of the Policy and Legal Advice Centre project.
The workshop was held on the premises of the Ministry of Health of the Republic of Serbia. PLAC III project experts presented relevant European Union legislation in the field of the transplantation of human tissues and cells. In the follow-up, Ms Vanja Nikolić and Ms Marina Ferenac Kiš presented the Ordinance of minimal requirements, as well as a detailed analysis on reporting rules in cases of serious adverse effects and reactions related to the procurement, testing, processing, storage and distribution of tissues and cells.
This was followed by recommendations of changes required in the process of alignment with EU standards and a discussion with the participants regarding their experiences in working in their respective health institutions.
PLAC III project provides support to the Ministry of Health in the alignment of the national legislation in negotiation Chapter 28 in the field of Biomedicine (transplantation of human tissues and cells), by drafting bylaws that will be fully harmonised with EU acquis.
The workshop was organised in cooperation with the Ministry of Health. The Director of the Ministry's Directorate of Biomedicine, Ms Vesna Rakonjac, informed the workshop participants that the adopting of relevant rulebooks resulting from the Law on Human Organ Transplantation was expected.
Photo gallery
Recent Posts

Negotiation chapters
Chapter 3: Right of establishment and freedom to provide services
Chapter 8: Competition policy
Chapter 9: Financial services

Chapter 10: Information society and media

Chapter 12: Food safety, veterinary and phytosanitary policy

Chapter 13: Fisheries

Chapter 15: Energy
Chapter 16: Taxation
Chapter 27: Environment
Chapter 28: Consumer and health protection
Chapter 33: Financial and budgetary provisions