9 February 2019
Workshop "When T-shirts tell stories" in the Reception Centre in Adasevci
Migrants from the Reception Centre in Adasevci near Sid participated today in the workshop "When T-shirts tell stories", where they had the chance to paint the front parts of T-shirts with how they see their future.
Special pedagogue Dragan Veselinovic said that the workshop lasts for two days and that the goal is for migrants to verbalize and paint their emotions, possible fears and expectations.
"Within the psychosocial block of the workshop, on day one we talked to migrants about their past, i.e. the countries and cities they come from and the reasons why they left them and about what kind of emotions they have about them. Then we moved on to the creative and manual block when migrants painted the back of the t-shirt with the symbol representing this past of theirs and the connection with the places they come from", Mr Veselinovic explained.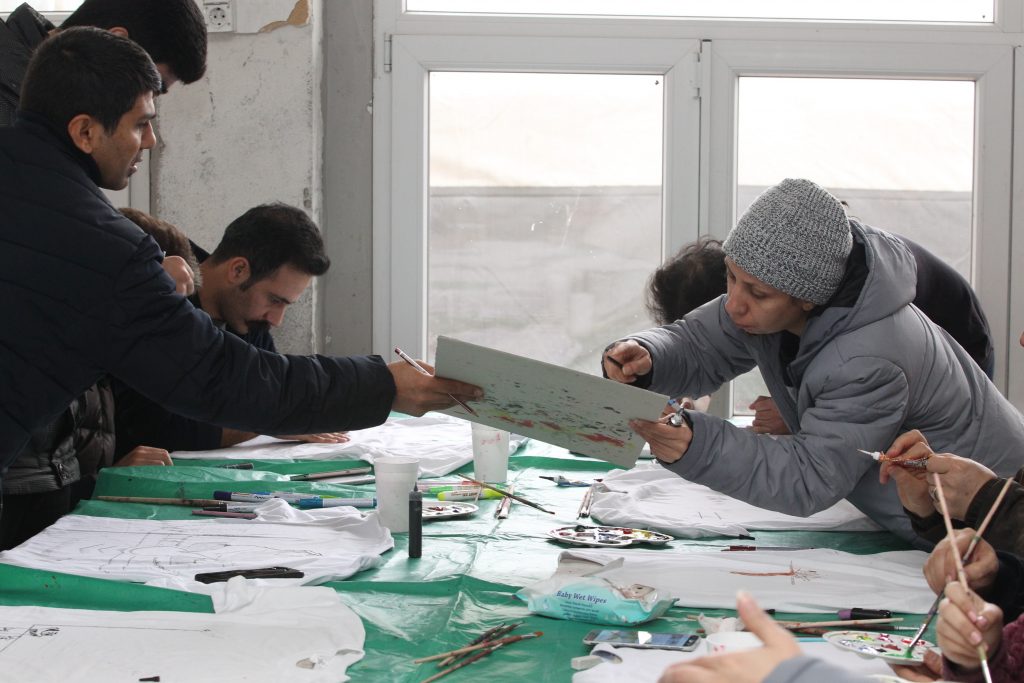 He said that today migrants talked about countries they want to go to and how they are planning to adapt to the new social environment.
"The migrants' reasons for leaving their homes are mainly related to safety. Hardly anyone mentions reasons of economic nature, although they are also present", said Mr Veselinovic.
He said that within the creative and manual part of today's workshop, migrants painted the front of their shirt with the symbol related to their future.
"Those are often motifs of the flags of countries they are going to or football club jerseys, because the younger ones usually want to become footballers", said Mr Veselinovic.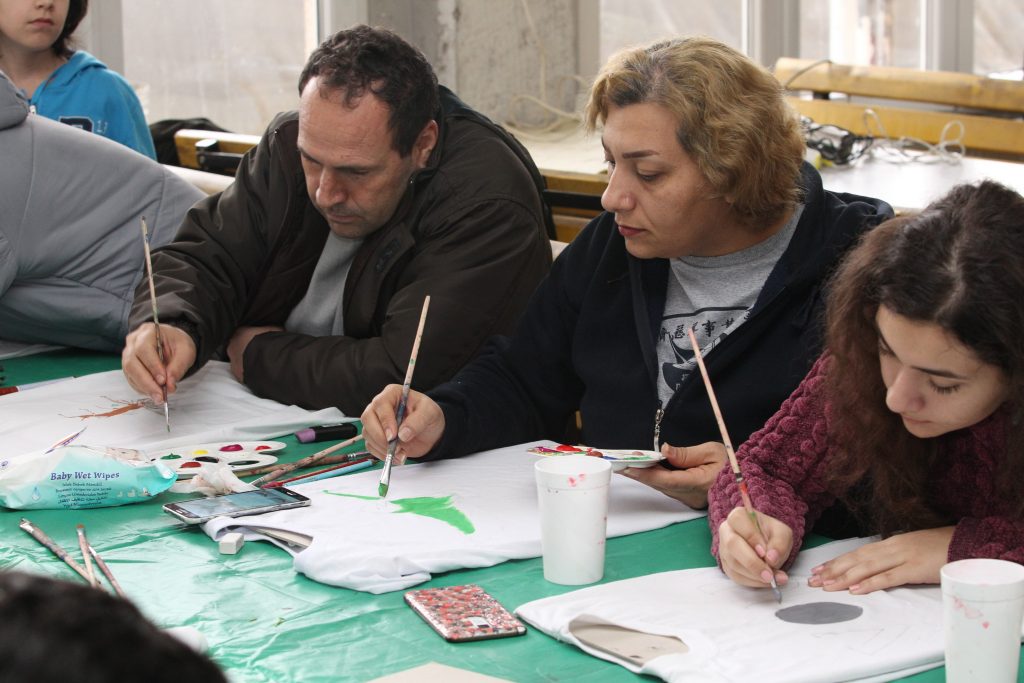 According to him, the majority of migrants are planning to go to Germany, the Netherlands, Sweden, Belgium, France and Great Britain.
"When it comes to the future, their aspirations are similar. They mainly want to leave Serbia for economic reasons, they usually don't care what they will be doing in the future", Mr Veselinovic pointed out.
He added that "for all of them, their children's safety and their future" comes first.
According to him, the two-day workshop "When T-shirts tell stories" was organized in almost all Reception Centres in Serbia accommodating migrants.
The workshop was organized by the International Organization for Migration (IOM) within the EU Support to Municipalities and Cities Hosting Migrants.