10 December 2018
Workshop for planning the health care of migrants in crises
Workshops for planning the health care of migrants in potential crises caused by the increased influx or prolonged stay of migrants and refugees continued in Belgrade on 10 December 2018. Continuous workshops are being organized for representatives of local self-governments, public health institutes and primary health centres from Sid, Pirot and Vranje.
During the previous six months these teams have drafted local plans for health care of migrants in crises and emergencies in their territories. The process of drafting local action plans which was started in May was moderated and facilitated by Dr Rita Sa Machado, international expert from the World Health Organization (WHO), and Dr Jasmina Tanasic, local WHO expert in this field. This workshop was the opportunity for all participants to exchange experiences about the process so far and to hear the final comments and guidelines about the drafted documents.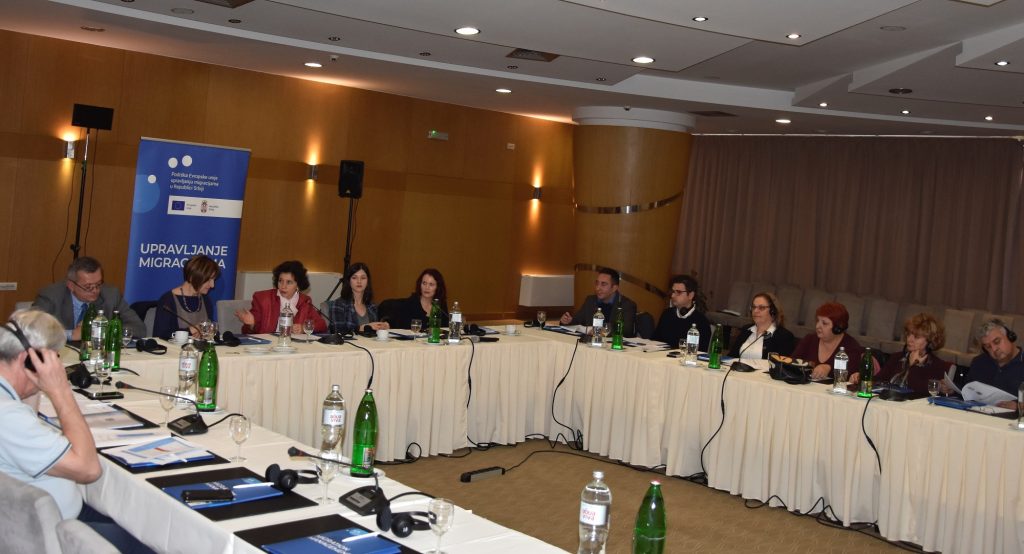 The workshop was opened by Dr Zsofia Pusztai, WHO Representative in Serbia, who pointed out on this occasion that these municipalities have shown a good example in efficient response to migration crisis. According to her, workshops like this and the drafted action plans allow other local communities to be even better prepared for possible future crises.
Jelena Maric Lukovic, on behalf of the United Nations Development Programme, pointed out that the EU Support to Migration Management in Serbia is also reflected in the transfer of knowledge, experiences and improving services provided at the local community level.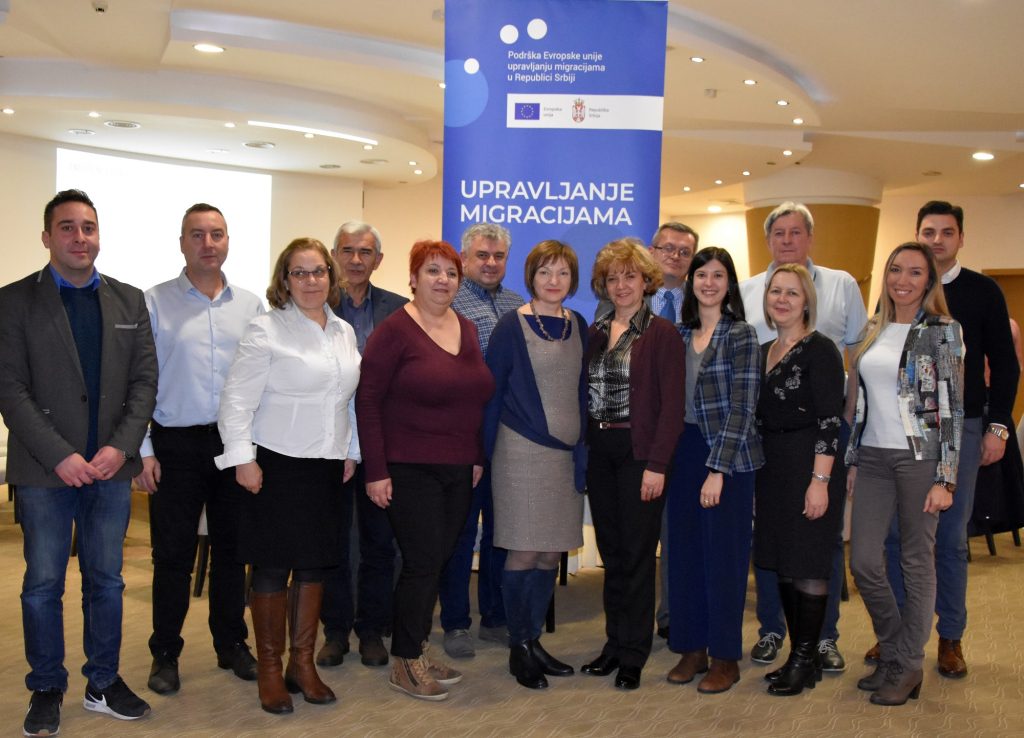 The discussion also covered the ways how these documents can be officially adopted by relevant local self-governments.
The workshop was organized within the EU Support to Municipalities and Cities Hosting Migrants.