10 May 2019
Workshop "Creative Gastronomy" for young migrants in Nis
Today, migrant children accommodated at the Institute for Youth Education in Nis and students of the Secondary School of Tourism and Hospitality prepared culinary specialities from Afghanistan and Serbia within the workshop "Creative Gastronomy".
Jelena Maric Lukovic, on behalf of the EU Support to Municipalities and Cities Hosting Migrants, said that migrant children and students from Nis had a chance at the workshop to get to know each other better and connect through various flavours.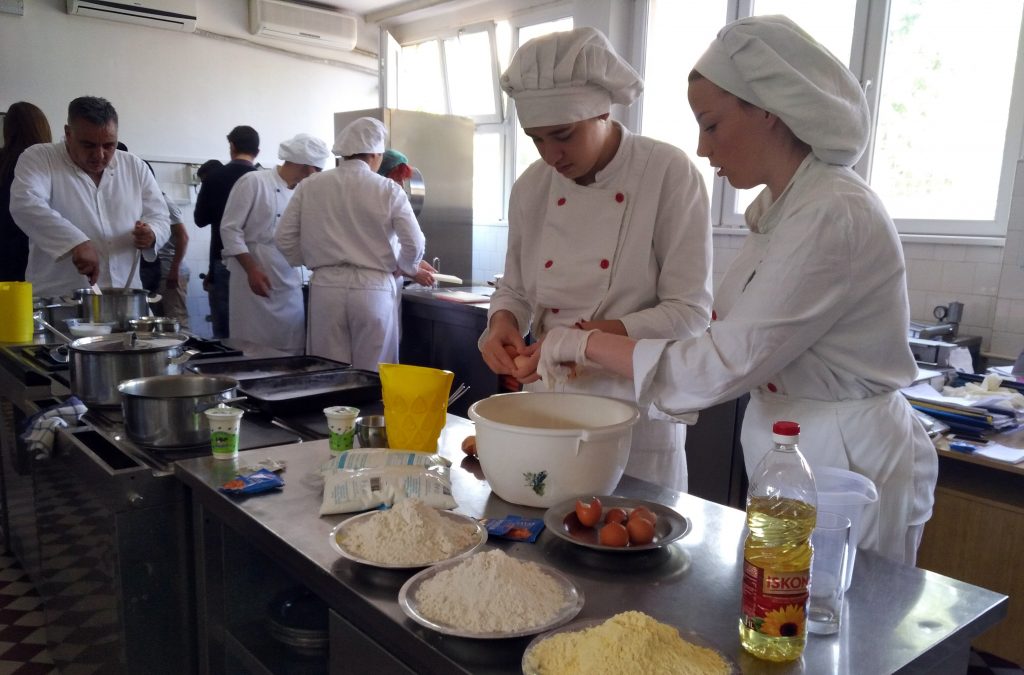 "This was a chance to open up the culinary world to migrants and beneficiaries of the Institute, to inform them and teach them some new skills. Maybe some of them will choose this profession", said Ms Maric Lukovic.
She said that the students of the School of Tourism and Hospitality visited the Institute for Youth Education for the first time.
"Accommodation in institutions sometimes causes a certain stigmatization in the society. That is why it is important for young people to meet each other and understand that different circumstances in life have taken them in different directions, but that essentially we are all the same", said Ms Maric Lukovic.
Milan Milojic, teacher of culinary classes at the Secondary School of Tourism and Hospitality, said that the workshop "Creative Gastronomy" is a new experience for students and teachers of this school.
"Students are pleased that they had the opportunity to cook together with migrant children and that they could learn from them about the subtleties of spicing the meals. They prepared Afghani sautéed beef, and this dish is specific because it requires turmeric, a lot of lemon juice and yoghurt", said Mr Milojic.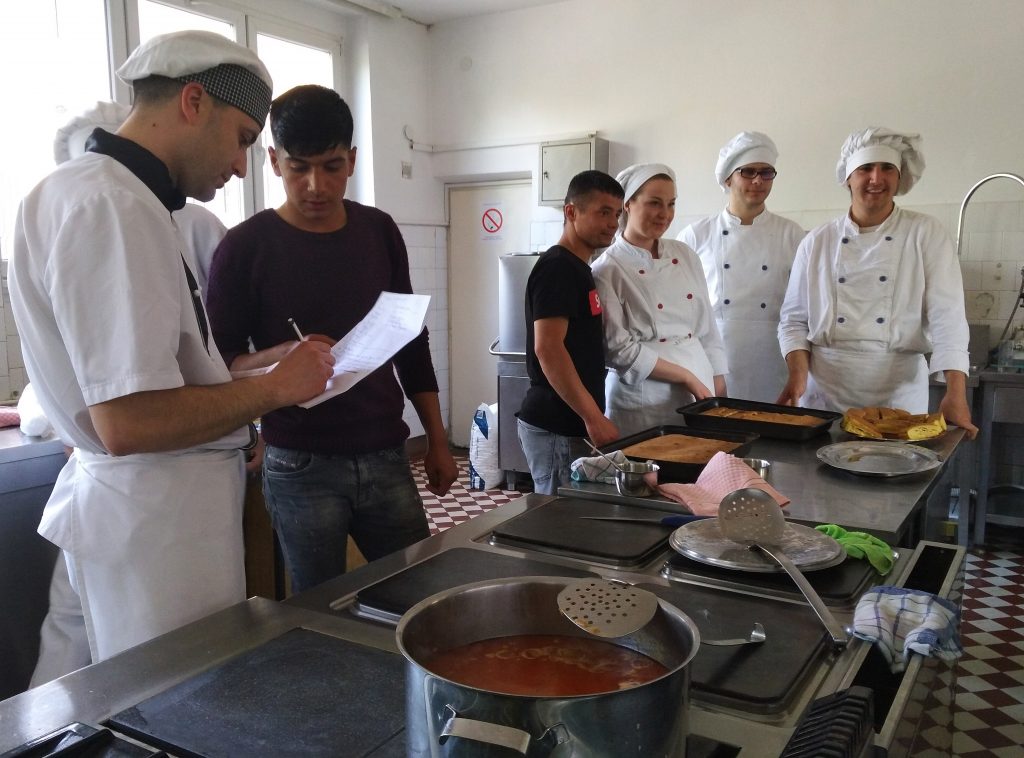 Jelena Aksic, director of the Institute for Youth Education in Nis, reiterated that this institution has been operating the Centre for accommodation of underage foreigners living in our country without parents or guardianssince 2011.
 "Thanks to the excellent cooperation and the EU Support to Migration Management in Serbia and the Ministry of Labour, Employment, Veteran and Social Affairs, last autumn we received balls and other sports equipment, and now we received computer equipment, kitchen appliances and cabinets", pointed out Ms Aksic.
According to her, from 2011 until now, around 500 migrant children have stayed at the Centre, and in addition to accommodation, all children are provided with psychosocial support, educational and corrective assistance and occupational therapy. There are currently eight young migrants at the Institute.