28 September 2018
Volunteers Renovated the Yard of the Primary School "Vera Blagojević" in Banja Koviljača
Banja Koviljača, 27 September 2018. – The beginning of a new academic year in Banja Koviljača was marked by renovated yard of the Primary School "Vera Blagojević": reconstructed plateau, fence installed and new sport equipment purchased. Thanks to the European Union Support to the Municipalities Hosting migrants and donation of EUR 39,000, some 470 students from Banja and 10 children from Afghanistan and Iraq will spend their school breaks in the safer and more stimulating environment.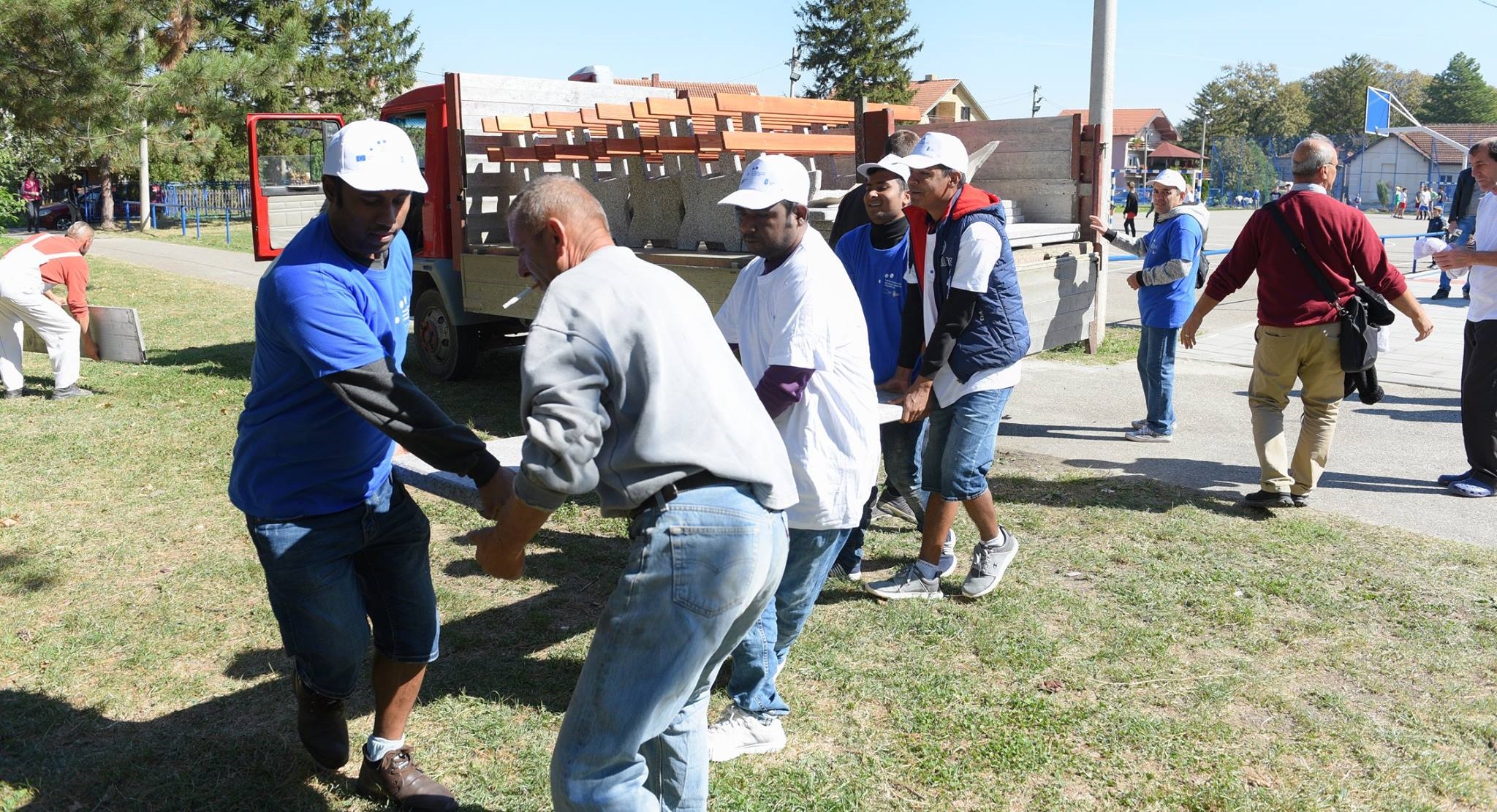 To have the yard shining with its full shine, parents of students from Banja Koviljača, together with parents of students from the Asylum Centre of the same name, teachers and representatives of the town administration performed the finishing works of renovation of this space. While the adults installed new benches and trash bins, the youngest with the support of their teachers and professors decorated the greenery in their schoolyard.
Words of a Director, Dragan Gavrič, witness how the refugee and migrant children are well accepted in this school in Banja, as well as significance of these investments.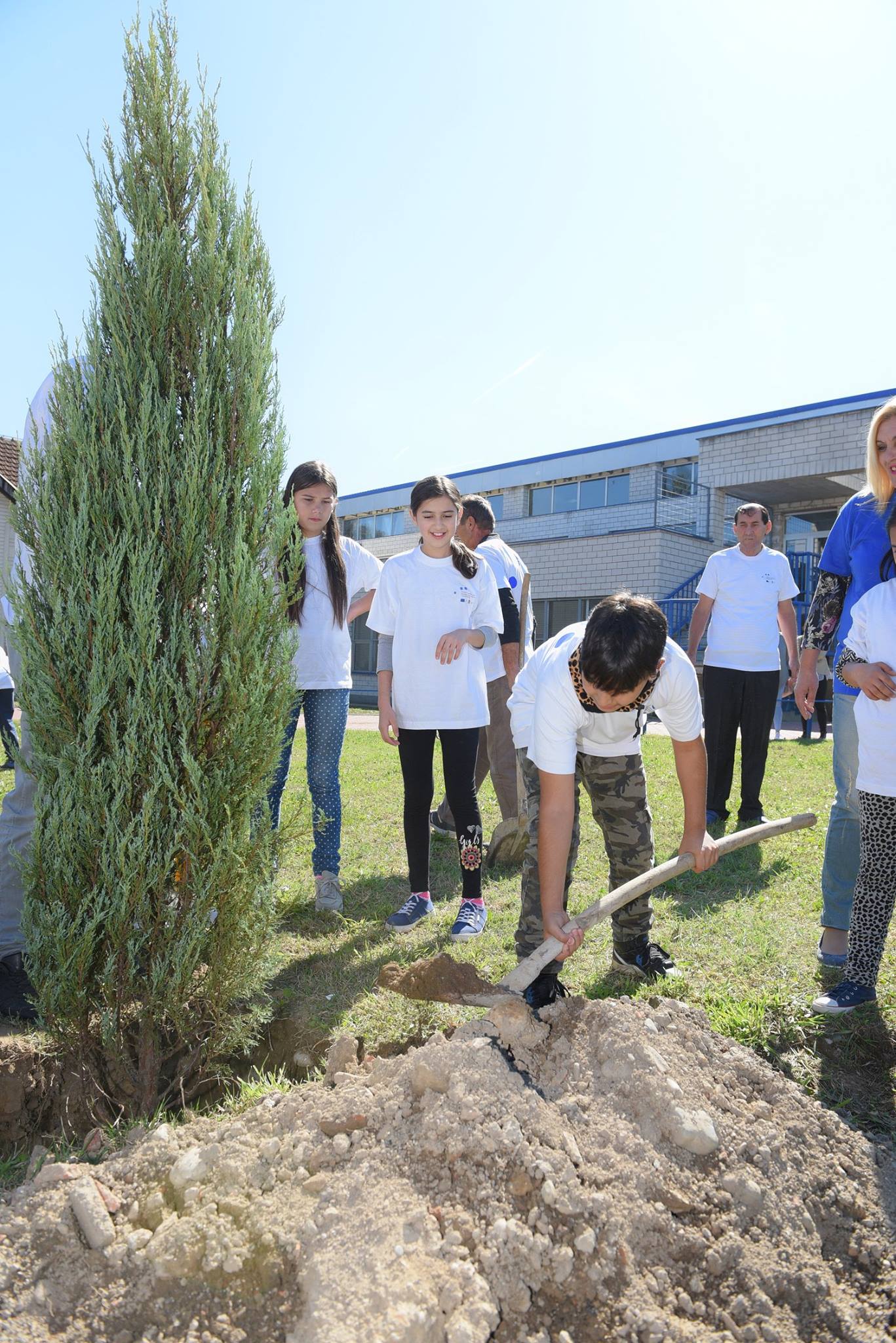 "I am grateful to the European Union for its generous donation which means a lot to our school. I am glad to recognize the efforts and work of our teachers who never separated refugee and migrant students from the other students. They go together to competitions, prepare school event and take part in sport events. I am convinced that we will justify the moral obligation this kind of donation entails".
On behalf of the Town of Loznica, all participants were greeted by Ljubinko Đokić, Assistant to Mayor of Loznica. On that occasion, he stated that he was extremely glad to see these nice events and that the spirit of volunteerism tended to go beyond linguistic and cultural barriers.
"I am grateful to the European Union for such a significant donation. The Town of Loznica will tend to continuously provide support to this and other schools through its own funds and with the donor support".
In September 2017, migrant and refugee children sat at the school desks of the Primary School "Vera Blagojević" for the first time. Ever since, more than 40 of them have attended the school. Names of newly planted trees: Leo, Lala, Bećar, Jablan and Simar witness the friendship and joy brought through their joint efforts among the youngest.