16 October 2018
Visit to the Monument to the Unknown Hero on Avala
A field trip to the Monument to the Unknown Hero on Avala was organized for seven migrants from the Reception Centre in Obrenovac, so that they could learn at least about a small part of Serbia's history. This activity was implemented within the EU Support to Municipalities Hosting Migrants.
Migrant from Pakistan, Norez Javed, said that he loves history and that he frequently used to visit historical monuments back in his country.
"I like the Monument to the Unknown Hero," said Javed and added that he is "extremely satisfied with the conditions of his stay in Serbia, because he feels at home".
He has been in Serbia for almost two years, and several months ago, as he said, he decided to give up on his journey to the EU countries and stay in Serbia.
He says that the asylum application is in the procedure, and after that he will try to find a job in Serbia related to language skills.
"I would like to work in an international organization as an interpreter," said Javed, who speaks good English and Urdu.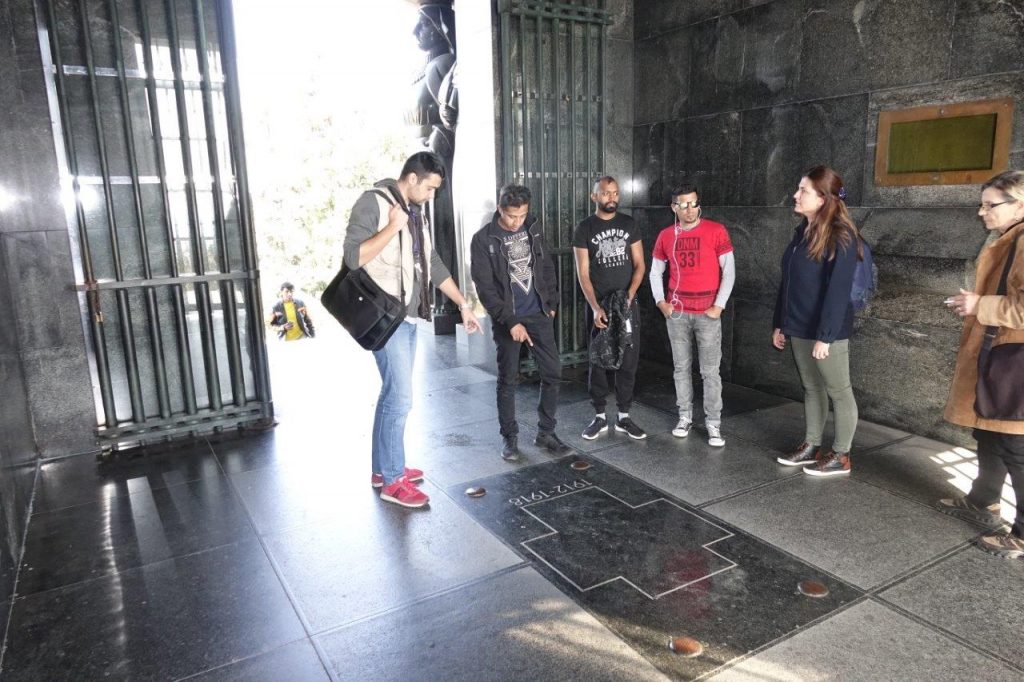 When asked if the journey to Serbia had been hard, Javed answered that he wants to forget the difficult moments and have just nice memories.
Migrant from Somalia, Jasin Bashi, who has been in Serbia for around a year, said that he is happy he could visit the monument on Avala, because he is interested in history.
"This is the first historic monument I have seen in Serbia," said Bashi.
As Bashi says, he came from Somalia on foot, through Turkey and Bulgaria, and so far it has been "the best in Serbia".
He pointed out that his goal is to reach Germany, and if he doesn't make it, "he might even stay in Serbia."