18 September 2018
Training of Trainers Held in Promotion of Health Among Migrants
On Thursday and Friday, 13 and 14 September 2018, training of trainers was held and it represented the beginning of the activities within the campaign aimed at organizing health-related education of migrants within the reception centres.
Training participants were physician epidemiologists and specialist in social medicine from the Institutes for Public Health located on the territories where the reception centres are, who would directly work with migrants, and all with the aim of further promotion of health and adoption of healthier life styles.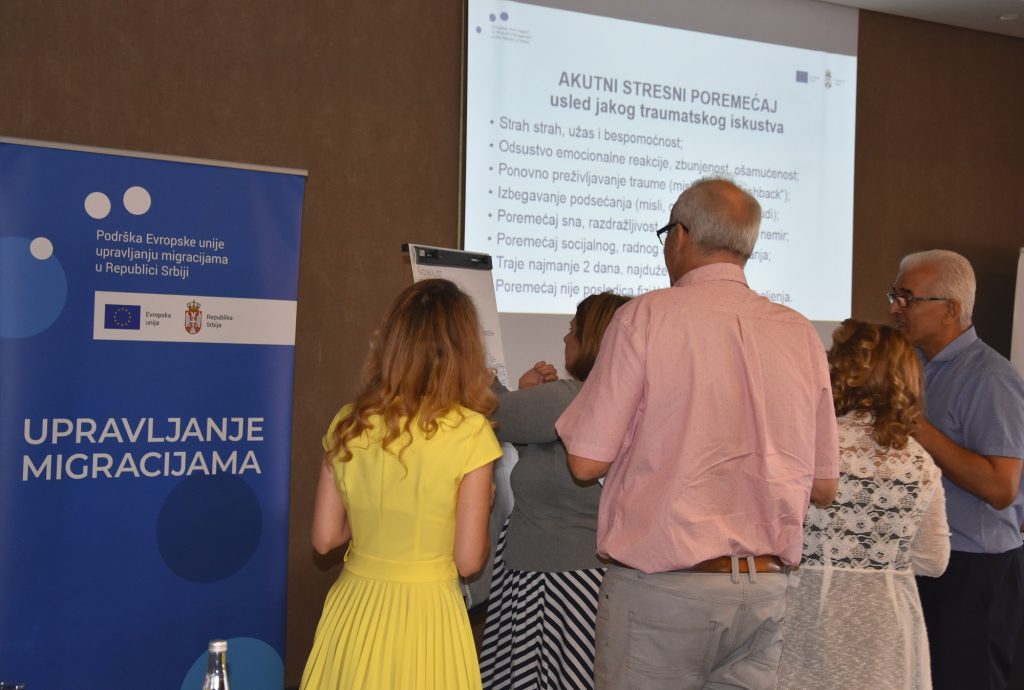 It is planned to organize 51 workshops in the period from October 2018 to February 2019. Educational material will be developed and will be available upon the completion of the campaign. Workshops and material are developed based on the research conducted at the beginning of the year, all with the aim of responding to the health-care needs of migrants and their better integration within the health-care system.
Dr. Zsofia Pusztai, Head of the Office of the World Health Organisation (WHO) opened the training, and she stressed that Serbia had to be proud of its efficient response to migrant crisis, specifically focusing on the response by the health-care system, and first of all on Institutes for Public Health operating in the field. She also underlined that the campaign would be the next step, with aim to respond to the health-care needs of migrants and local community, through a direct communication with a small number of beneficiaries, covering the topics regarding communicable diseases, addictions, sexually communicable diseases, improvement of mental and reproductive health.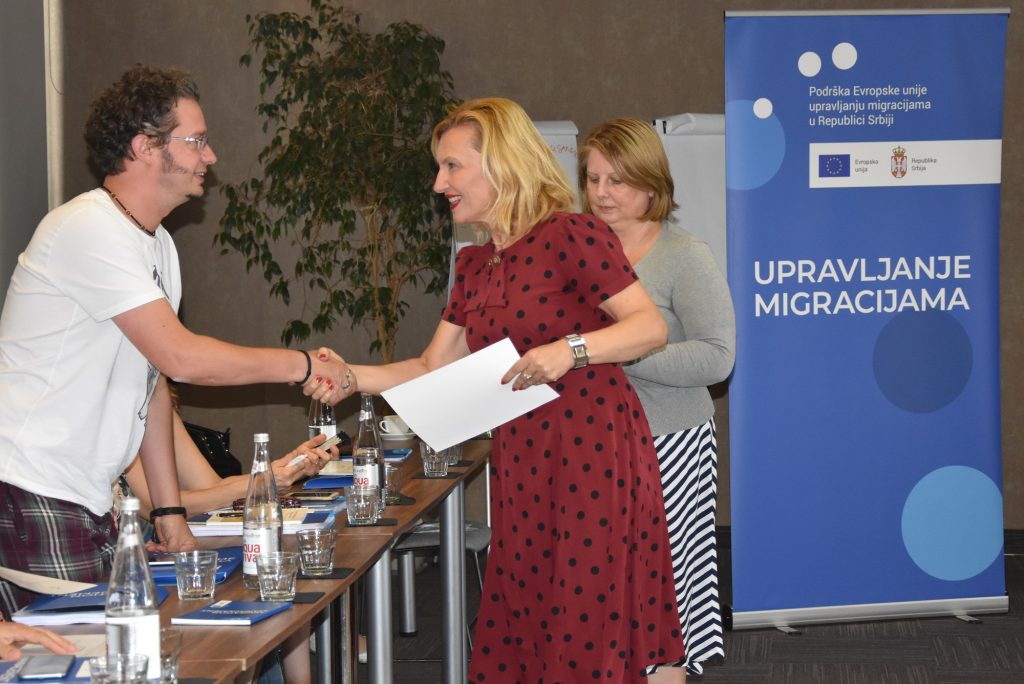 On this occasion, the WHO, primarily, supported the partnership between the Commissariat for Refugees and Migration and the network of Institutes for Public Health that would implement this activity in the field.
Besides physicians, interpreters who played significant role and who would in the future assist in the organisation of workshops within this campaign, to better transmit the messages to those to whom these messages were dedicated, also took part in the workshop.