1 October 2018
"Tournament of Friendship" between Migrant and Local Children Held in Vranje
On Saturday, 29 September 2018, sporting event in futsal titled "Friendship Tournament" at "Prestige" football school was organized in Vranje.
Migrant boys and girls who are temporarily accommodated in the Reception Centres in Vranje and Bujanovac and local children – members of the football school "Prestige" in Vranje participated in this tournament. Three matches were played among the mixed teams.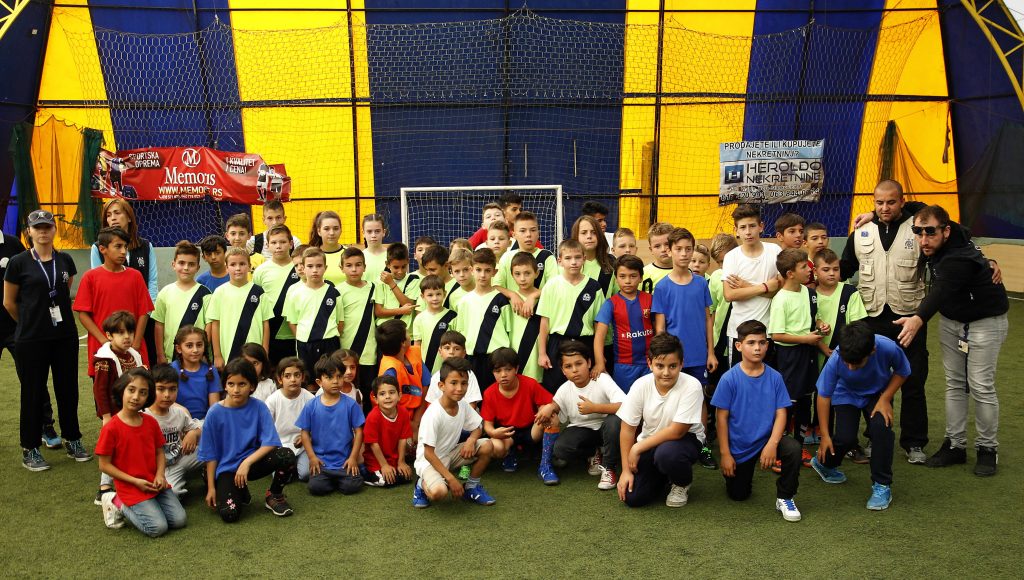 This event represented an opportunity for both local and migrant children to get together through sport, and migrant children will be able to continue playing football with their peers from the local community.
Marti from Afghanistan mentioned that they had great time, and Novak from Vranje added that teams had good passes and that they played good football.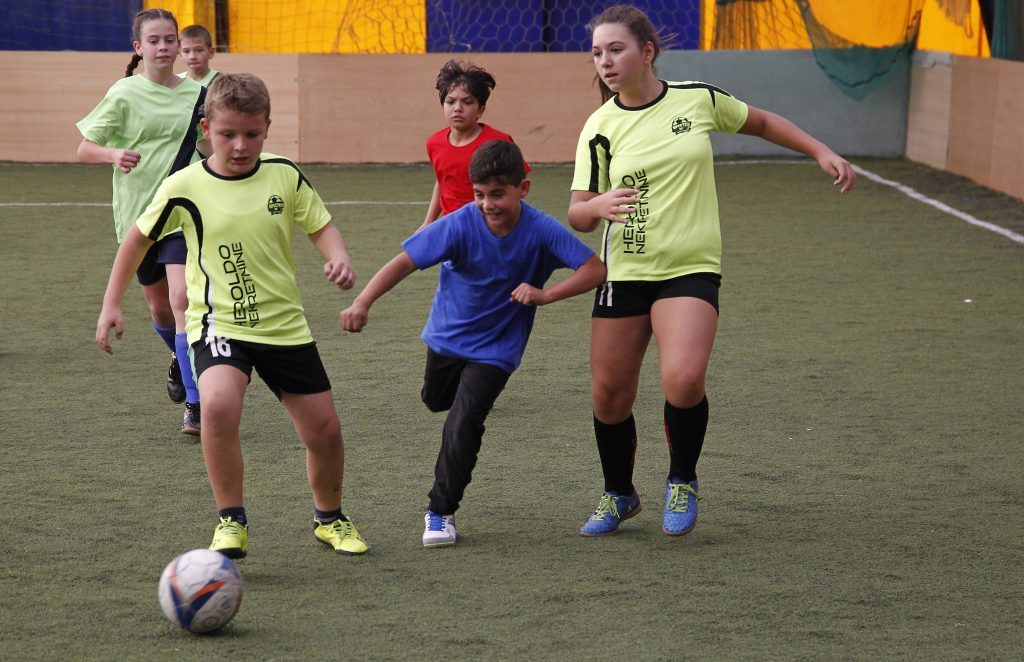 The biggest fans in the audience were their parents, sisters, friends. Despite the fact that all of them had their own favourites, Sanja from Afghanistan pointed out that the result was not important, but the children who were happy and had great motivation.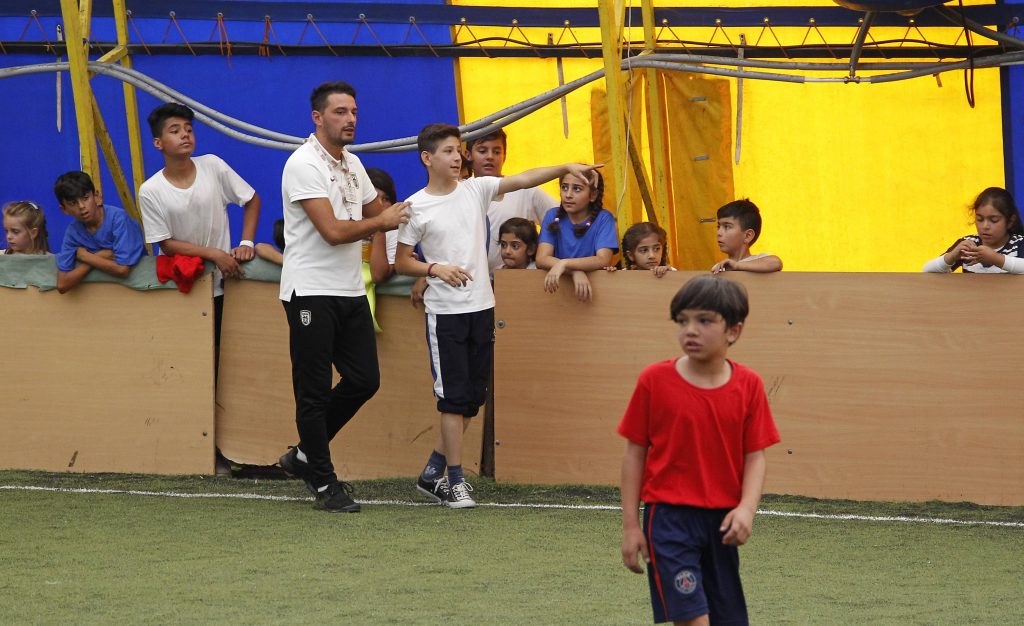 This was one of the activities which objective was to improve cultural and social exchange among migrants and local population, implemented under the EU Support to Migration Management in the Republic of Serbia.