8 October 2018
The photo exhibition "Memories left behind" opened in Belgrade
The citizens of Belgrade have been presented the photo exhibition "Memories left behind" at the plateau of the Faculty of Philosophy. The exhibition opus consists of 20 photos featuring lost and forgotten migrant children toys that were found in Serbia, thousands of kilometres far from their homes.
The exhibition has been organized under the auspices of the EU Support to Municipalities Hosting Migrants and the exhibition author Ms. Milica Anđelković-Jovanović from International Organization for Migration (IOM) explained how the photos came into existence: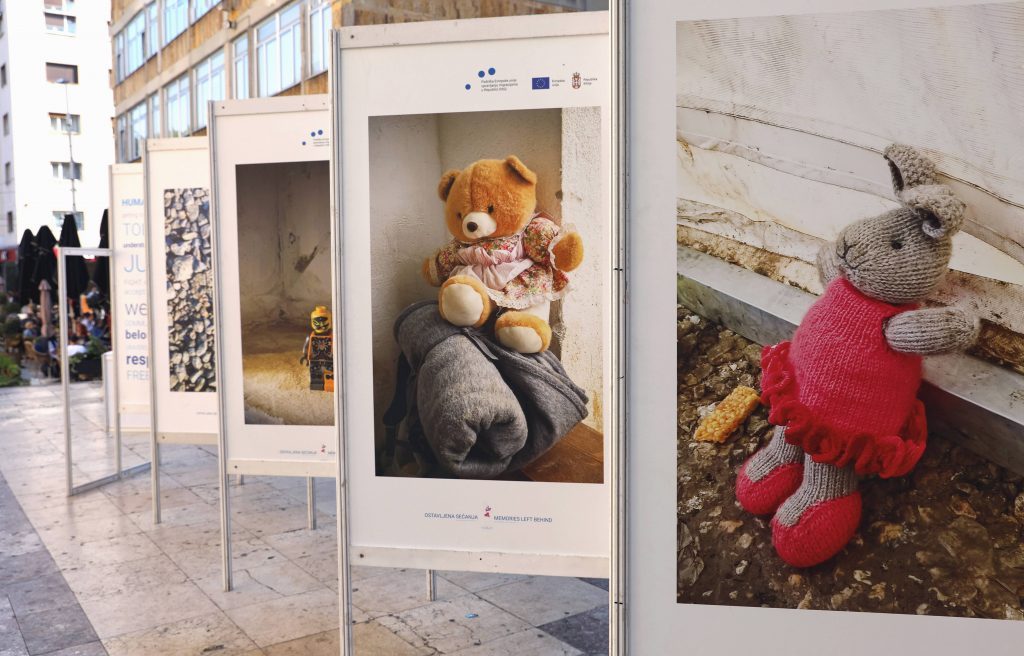 "When I started working in the Reception Center in Presevo, a wise man told me that I have a moral obligation to record and preserve the facts surrounding this mass migration of people to the West and beyond. I believe that had I tried to put pen to paper to convey what I witnessed in the field on a daily basis, the profound emotions would have left me desolate. As it is, the photos will allow everyone to tell their own story. Why toys? Because they are the only things left behind when these little souls, cradled in the arms of their families, through searing sun, driving rain and freezing cold, take giant steps to make haste to the Europe they dream of".
The exhibition toured through five cities in Serbia where more than 40,000 of citizens had seen it.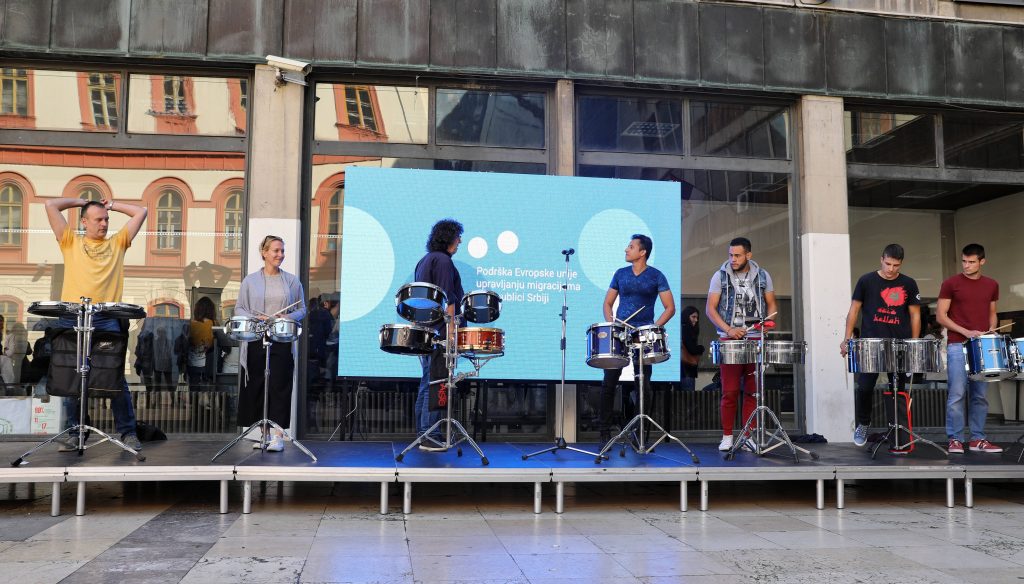 Paul-Henri Presset, representative of the EU Delegation to the Republic of Serbia, spoke about importance of the exhibition, which is a testimony on great migrations at the beginning of the third millennium, about flow of people which traversed Serbia and continued their road to the Western Europe:
"Huge number of people have passed through Serbia but the lesser number of migrants and refugees are still in Serbia (currently around 4,500 of them). Unfortunately, migrants are invisible to great part of Serbian population and therefore the importance of this exhibition to point at the problems of this population and to approach them to the local population in the receiving communities. In this moment, some 900 migrant children reside in the reception and asylum centers in Serbia. The children are included into the education system, and we all need to enable them safer and happier childhood. This very aspect is important part of the EU Support to Migration Management in the Republic of Serbia", stated Presset.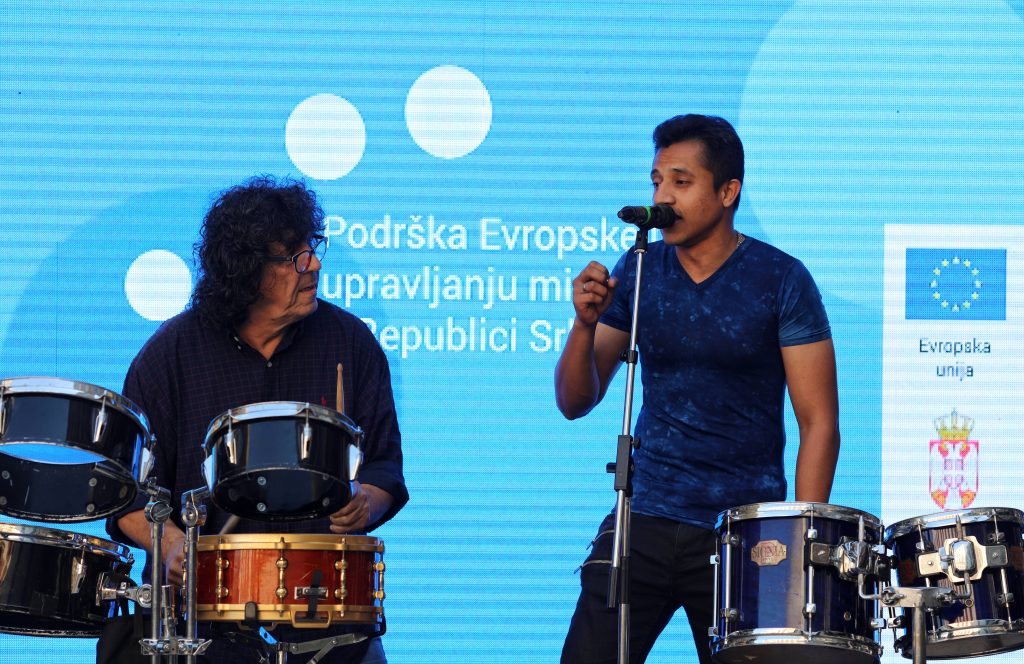 The presentation of the exhibition was accompanied with a multimedia program as a retrospective of challenges Serbia was facing when it comes to great flux of people from Asia and Africa since 2015.
Ms. Aleksandra Dimic from the Commissariat for Refugees and Migration reminded that Serbia still is a transit country, however with prolonged staying of migrants who cannot continue their travelling to the countries of their desired destinations, so that some of them have been in Serbia up to two years now.
Citizens of Belgrade will be able to view the exhibition until 10 October 2018.