10 January 2019
Study visit to Turkey for representatives from Pirot, Vranje and Sid
Representatives of local self-governments, public health institutes and primary health care centres from Vranje, Pirot and Sid visited specialized institutions for health care of migrants and refugees in Izmir, Turkey in the period from 11 to 13 December 2018.
The aim of this visit was to exchange experiences and good practices on efficient health care policy on the national and local level, as well as on providing health care to refugees and migrants.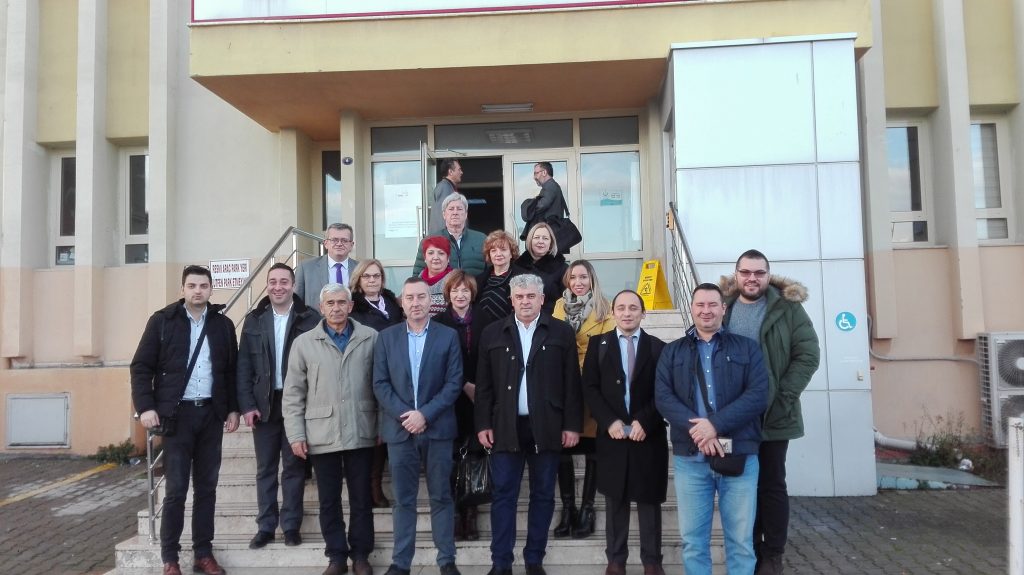 During the meeting, the hosts from Turkey and guest from Serbia had the opportunity to exchange the acquired experience, the problems they have encountered so far and the solutions they have applied in specific situations. Having in mind the numerous experiences on one side and the different contexts in migration management, the study visit was a great way to learn a lot and for the representatives to have open discussions as professionals and civil servants.
After the visit, participants pointed out that they have gained relevant experiences regarding the health care of migrants and refugees and organization at the local self-government level.
The study visit was organized within the EU Support to Municipalities and Cities Hosting Migrants, and was directly implemented in cooperation between the World Health Organization offices in Serbia and Turkey, with the support of the WHO Regional Office for Europe.