21 March 2019
Spring renovation of the courtyard of the Centre for Social Work in Bosilegrad
Today, a joint spring renovation activity was organized in the courtyard of the Centre for Social Work in Bosilegrad and it gathered the migrants accommodated at the Reception Centre "Bosilegrad" and members of the local community.
Within the joint activity, the Centre for Social Work "Bosilegrad" was also provided with computer equipment within the EU Support to Migration Management in Serbia. This way, all employees will get a stimulating environment to work and receive beneficiaries, along with the equipment, with the aim of increasing their efficiency and improving the work.
Jelena Maric Lukovic, on behalf of the EU Support to Migration Management in Serbia, pointed out that "migrants want to contribute to development of communities they are in, to feel like useful members of society, and it is up to us to enable them to do that".
With its programme, organization and relationship towards citizens and migrants in need of social support, the CSW "Bosilegrad" is showing great efficiency and expertise in performing its activities. Also, in the previous period the Centre has proven to be one of the main actors in receiving migrants and accommodating unaccompanied underage migrants.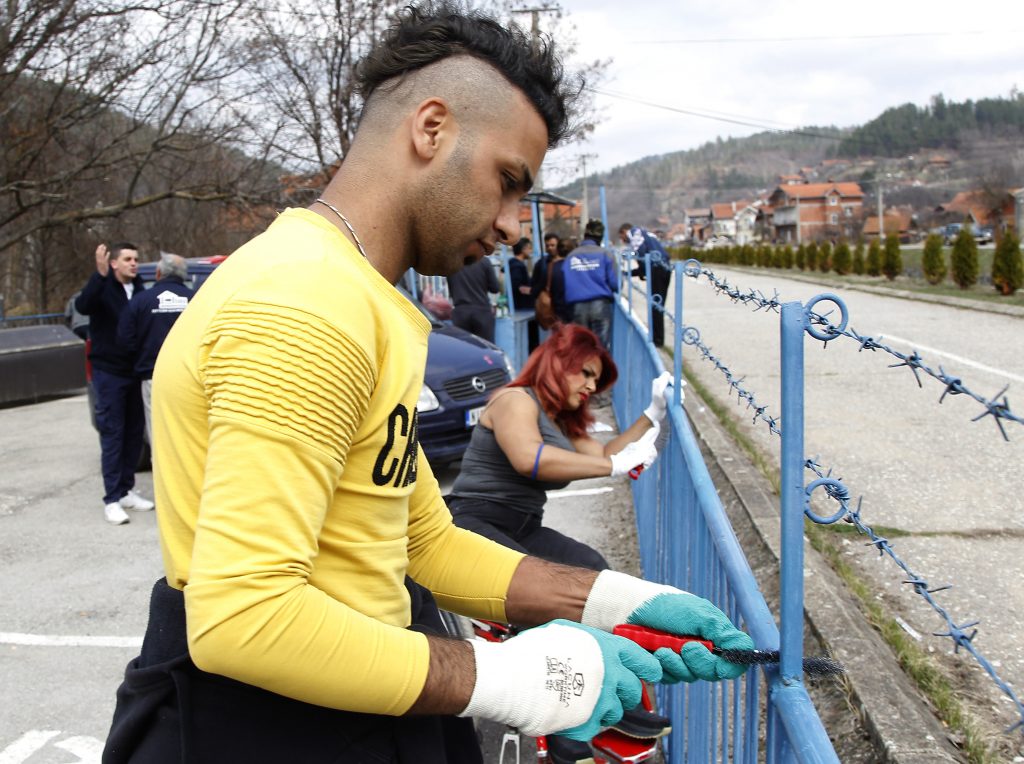 Vladimir Zaharijev, president of the municipality of Bosilegrad, has been providing immense support to migrants in this municipality since the opening of the Reception Centre in Bosilegrad. The president Zaharijev thanked for the donation and said:
"We have been good hosts to all people, no matter where they come from. We will continue working on expanding the cooperation with all organizations whose help and support are always welcome, but also with the inclusion of migrants in the work of all institutions in our municipality".