17 May 2019
School Day of the Primary School "Vera Blagojevic" marked in Banja Koviljaca
As a part of the celebration of the School Day of the Primary School "Vera Blagojevic" in Banja Koviljaca on 16 May 2019, students from the school, including migrant children, took part in the school event. This occasion was used to present, for the first time, one part of the carnival masks that young people from Loznica and migrants from the Asylum Centre "Banja Koviljaca" are preparing together for the summer Royal Carnival.
Dragan Gavric, principal of the Primary School "Vera Blagojevic", said:
"Our school represents a good example of including migrants in education. Right now, there are 560 students attending our school, with ten of them being from the migrant population. All children have equal rights to education and we are pleased we can enable them to achieve this".
In the previous period, more than 20 children from the local and migrant population were involved in making carnival masks that they will present at the June Carnival in Banja Koviljaca. Joint work on making masks is an opportunity for young people from different cultures to become closer, strengthen their friendship and creatively express themselves.
The EU Support to Migration Management in Serbia enabled the reconstruction and provision of equipment for the school courtyard of the PS "Vera Blagojevic", provision of equipment for the school gym, as well as landscaping in the school courtyard.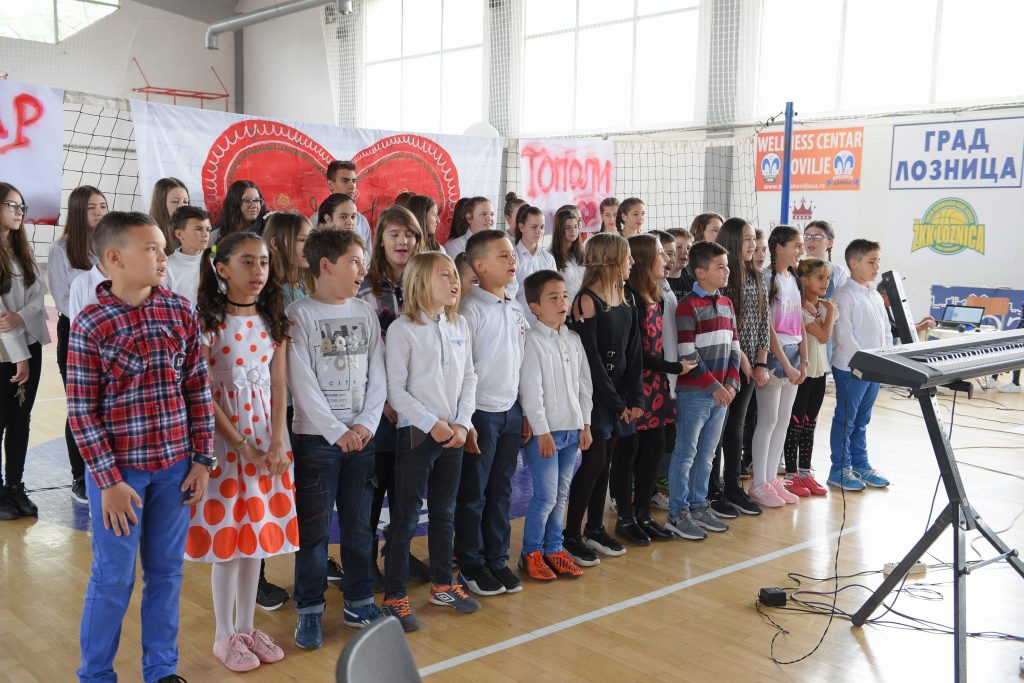 "In addition to infrastructure investments in Banja Koviljaca, the European Union also supports the activities of connecting the local and migrant populations. One of those is the workshop for making carnival masks", said Jelena Maric Lukovic on behalf of the EU Support to Migration Management in Serbia.
The social cohesion activity also gathered representatives of the local self-government, civic association "Royal Carnival", as well as representatives of the Commissariat for Refugees and Migration of the Republic of Serbia. The involvement of various institutions and organizations shows the readiness of the City of Loznica to invest in unity, regardless of the differences in culture, nationality and lifestyle.