26 July 2019
Residents of Sid as "live books"
"Live Books" – a concept that refers to people as books with their unique titles, had the opportunity to be read by media representatives, citizens of Sid and beneficiaries of the Reception Center in Sid yesterday, 25 July 2019. This concept is realized within the activity "Celebrating Diversity". During this second event in Sid, the "live books" were locals. They talked about themselves, and the beneficiaries of the Reception Center got to know them by "reading" them through conversation.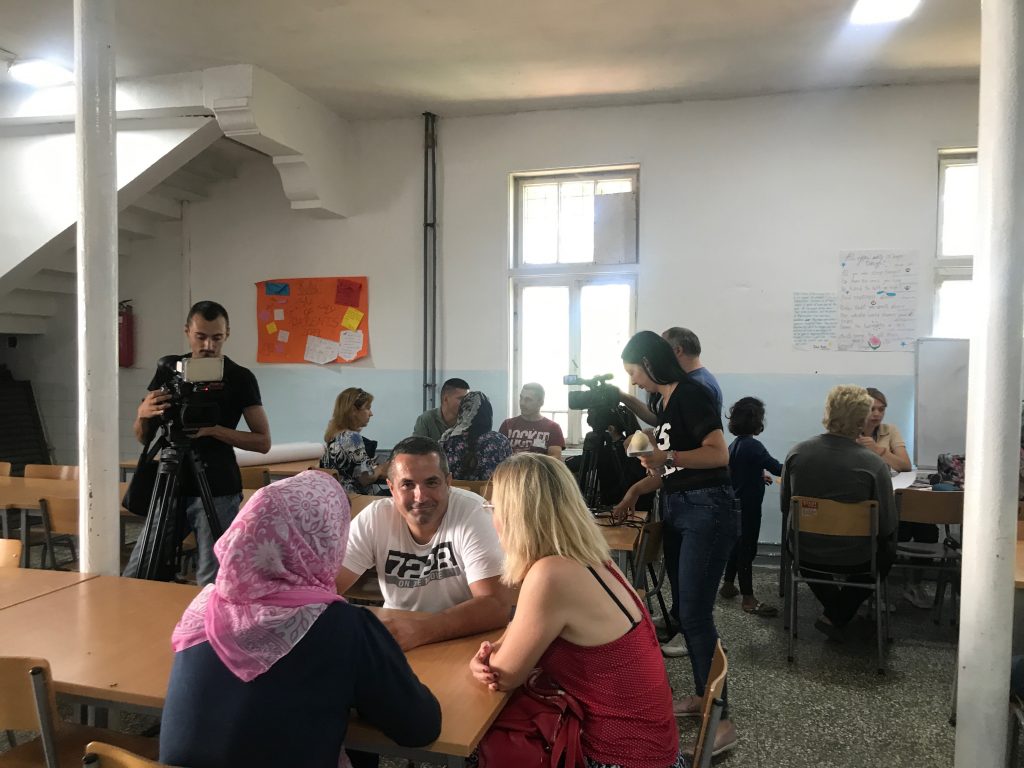 "The aim of 'Live Books' was to provide a space for stories of people with different cultural backgrounds, to hear what dreams they had and how similar they were to wherever we came from," said Miroslav Luburic on behalf of the Ana and Vlade Divac Foundation, which implements the "Live Books" activities.
"Celebrating Diversity" covers activities that were implemented in June 2019 within the framework of EU Support to Migration Management in the Republic of Serbia. The aim of the activity is to create a community and common area for refugees and local people in Serbia, with less prejudice and more understanding.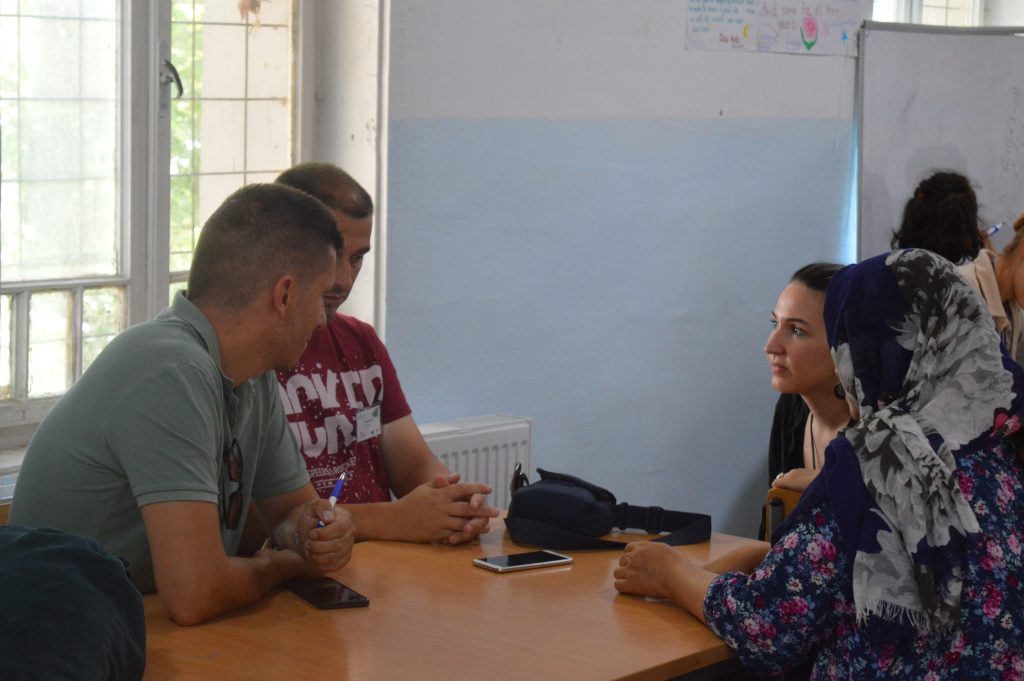 "The role of civil society has been central to supporting all those who have come to Serbia since the beginning of the increased influx of migrants in 2015. Many local and some international organizations have gained experience and knowledge on how to effectively support all those passing through Serbia, including protection for all those in need", said Marija Tomic, Oxfam representative.
According to information from the Commissariat for Refugees and Migration of the Republic of Serbia, about 2,600 migrants are currently housed in reception and asylum centers. Most are waiting to continue the journey, mainly to Western European countries.
The Sid Reception Center currently houses 150 migrants. These are mainly families, mostly from Iran, Afghanistan, Tunisia, Syria, Pakistan and Iraq, of whom 67 are elementary and pre-school children. In this, as well as in other reception centers in Serbia, the beneficiaries are provided with accommodation, food and health care, and children attend elementary schools.