26 August 2019
Play for children at the Cultural and Educational Center "Sid"
On 22 August 2019, migrant children and their parents had the opportunity to enjoy a children's play hosted by educators and children from Kikinda's Dragoljub Udicki Preschool.
The humorous play "The spoiled goes to School" deals with the theme of the flaws and characteristics of people that often become over exaggerated comically and as such often lose their meaning.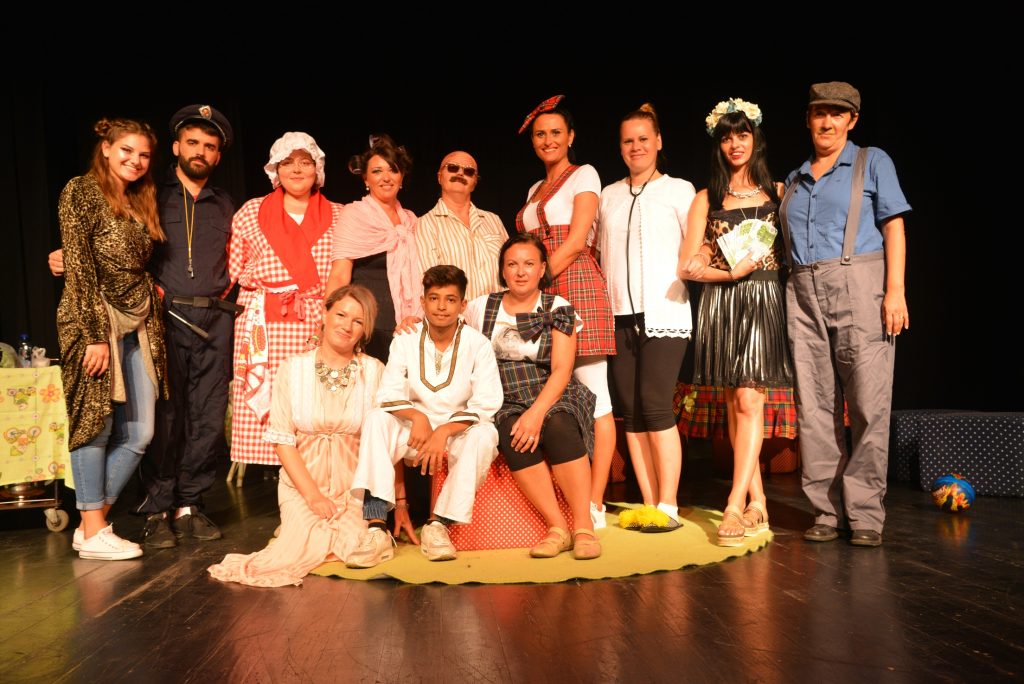 Zakir (12) from Afghanistan plays one of the main roles in the play. He, along with the rest of the cast, portrays the "unknown, unusual, different" as completely natural through his role, and invites viewers to be open, tolerant and accepting.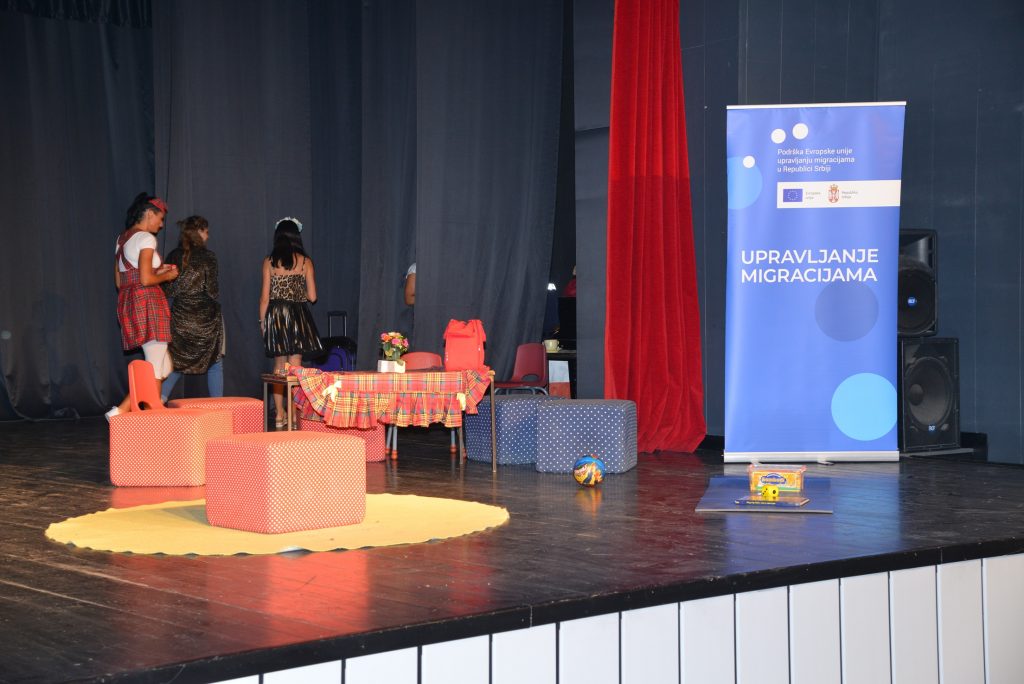 The play is put in context of a situations that arises in a family when its youngest member goes to school. Going to school also symbolizes the beginning of a new life stage. The lesson of this play emphasizes the importance of being open to new experiences of school life, new acquaintances with peers who speak a different language or belong to different cultures.
The performance of this play was realized within the framework of the European Union Support to the Municipalities and Cities hosting refugees and migrants in the Republic of Serbia.