6 May 2018
Percussion workshop for young migrants in Presevo and Pirot
Dragoljub Djuricic, one of the most famous professional drummers in the Balkans, held a joint percussion workshop for young migrants and the local youth from Presevo and Pirot.
Young migrants from the reception centers in the south of Serbia and the youngsters from the youth associations from Presevo and Pirot had the opportunity to hear the experiences of one of the most successful professional drummers in the region and to get acquainted with various types of percussion and learn of creative ways of creating sound and rhythm.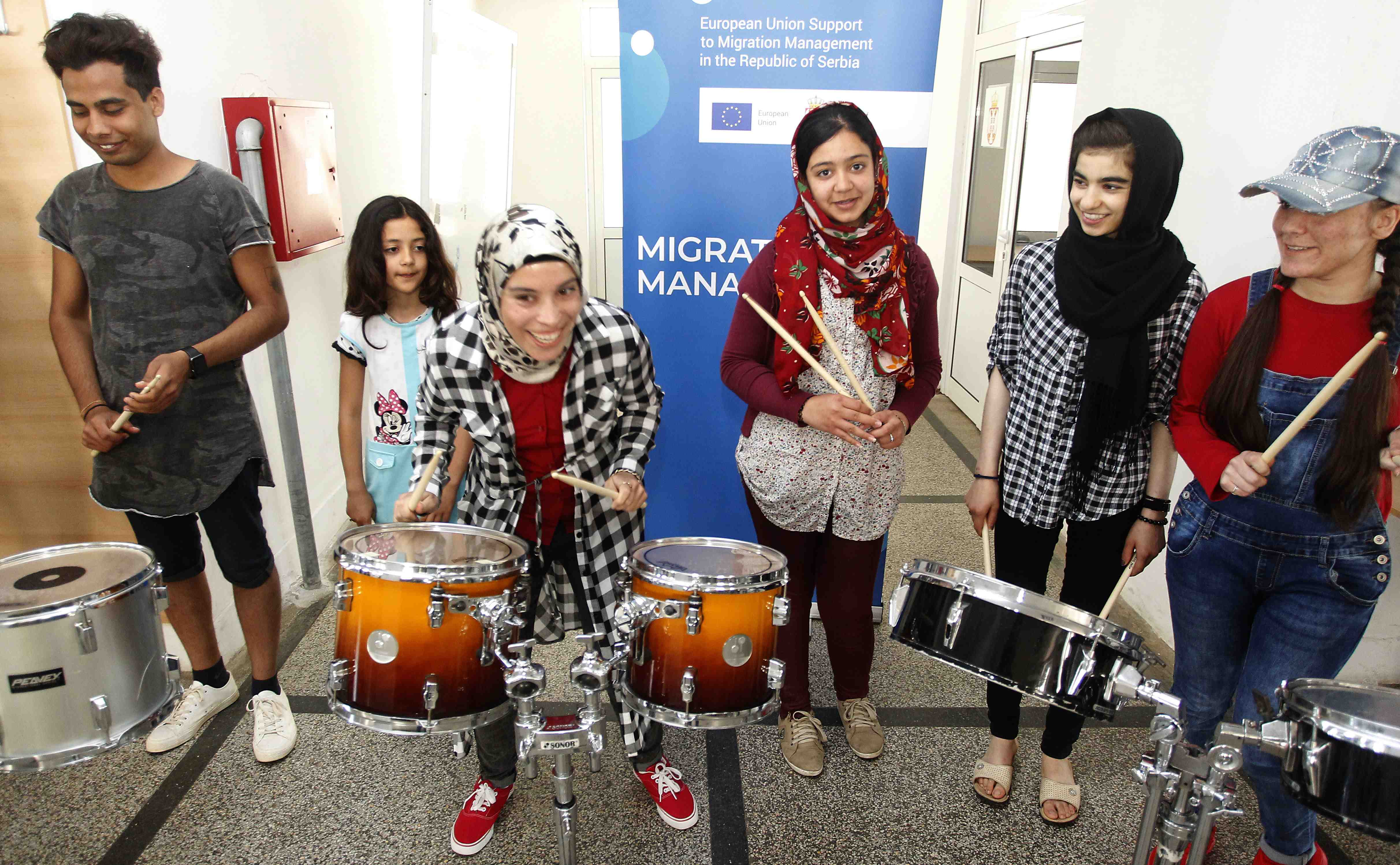 Dynamic sound of instruments in the reception centers and the joyful faces of children and youngsters who were carefully following the instructions of the famous drummer were a wonderful sight.
"This is very important for us, because it animates migrants who have been staying in the Republic of Serbia for a long time and naturally became nervous," said Slobodan Savovic from the Commissariat for Refugees and Migration.