19 July 2019
Parents, migrants and children together in eco-action in Stubline
This week we organized an eco-action in Stubline near Obrenovac on the football field of FC Posavina as part of the activity "Celebrating Diversity".
The children enjoyed playing football, while their parents and coaches of the club were joined in the eco-action by the beneficiaries of the Reception Center in Obrenovac.
The grass on the field was mowed and the fence and the seats in the stands painted in light blue and white, which are the colors of the football club FK Posavina from Stubline.
The locals, parents of the children, were impressed by the migrants' commitment to helping the local community, so they invited them to start football training for senior categories from the fall.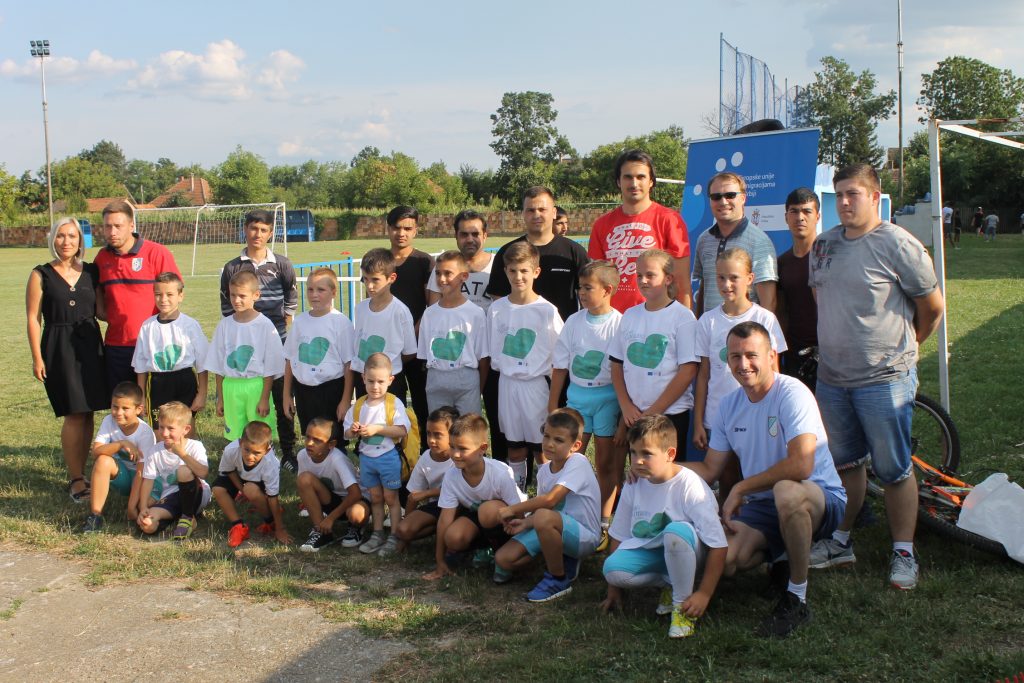 This was the second eco workshop in Obrenovac as part of the "Celebrating Diversity" activities. They aim to create a better framework for communication and cooperation between locals and migrants in order to get to know each other better and thus better understand one another.
Activities "Celebrating Diversity", implemented as part of EU Support to Migration Management in the Republic of Serbia, began in June 2019.