15 February 2019
Panel discussion "Women of the East and the West" – the opportunity to socialize and exchange experiences about life in a macho society
Women of the East and the West differ in how they live and what their position in the society is. However, there are also similarities primarily that in Serbia, which is the West for Afghanistan and Iran, which are the countries of origin of the majority of migrants accommodated in reception centres in Serbia, it is more difficult for women to get jobs. They are less paid compared to men who perform the same work, it was assessed today in Vranje at the "Women of the East and the West" panel discussion. The event was organized within the EU Support to Municipalities and Cities Hosting Migrants.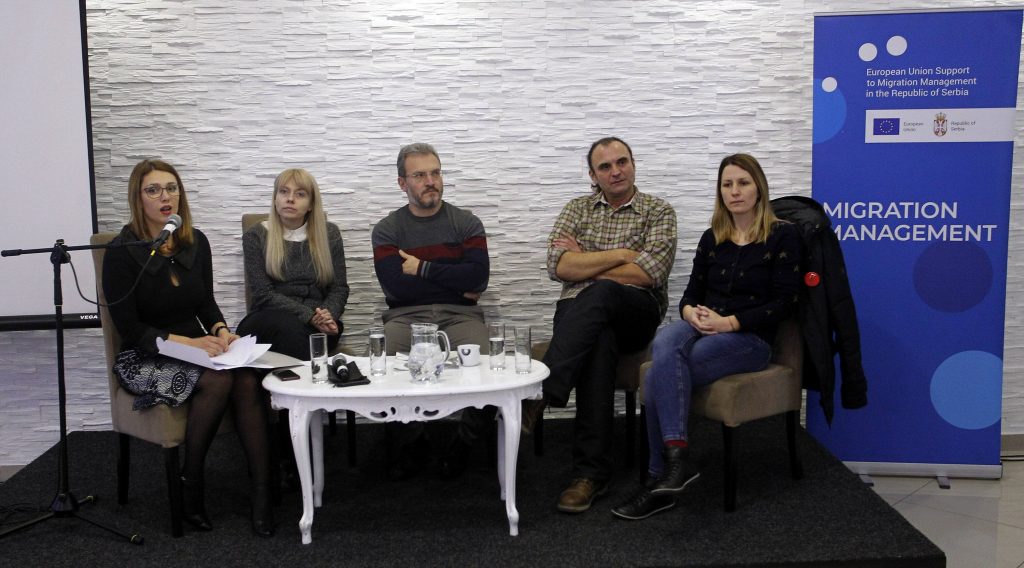 Representatives of women from the reception centre for refugees and migrants in Vranje described the way of life in Afghanistan and Iran as life in a "macho society", where men decide about everything, and that what they are striving for is the "freedom women in the Western European countries live in".
At the same time, while describing the biggest problems they are facing on daily basis, the representatives of women's associations from Vranje said that Serbia is not that far from a "macho society" either, since women technically have the freedom, but they are largely limited financially, because they are often less paid for the same jobs compared to their male colleagues.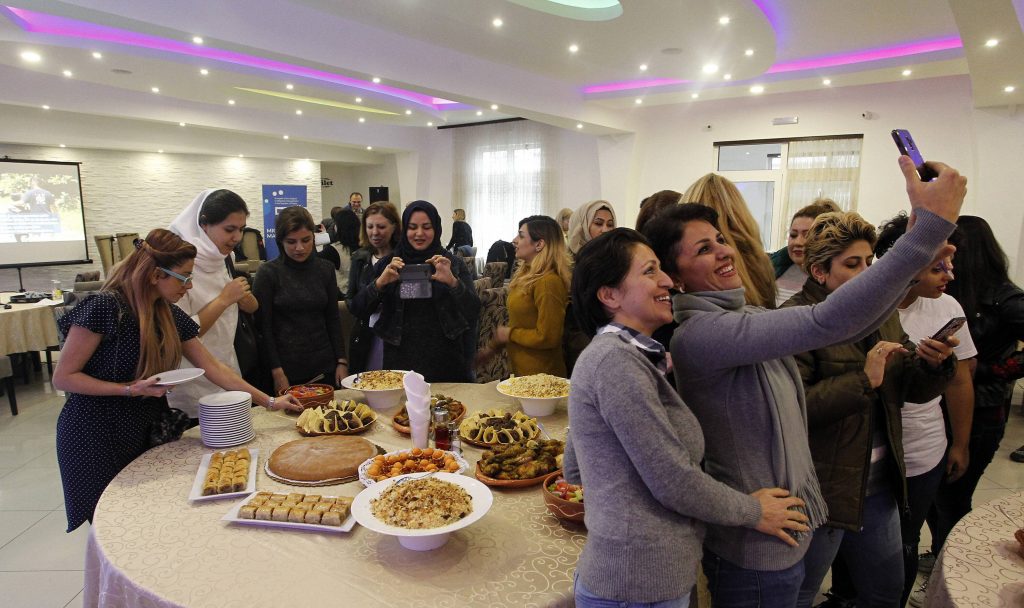 Ms Radmila Borozan, representative of the International Organization for Migration (IOM), the organizer of the panel, said that the panel is also the opportunity for women accommodated in reception centres for refuges and migrants in Vranje and Bujanovac to meet women from these towns and socialize with them.
According to her, women from Afghanistan and Iran have much bigger challenges today than women in Serbia, which led to them becoming much braver and much more decisive than the women in Serbia.
The reception centre for refugees and migrants in Vranje accommodates 206 beneficiaries, while the reception centre in Bujanovac accommodates 190.