19 December 2018
Painting workshops bringing good memories to migrants
Psycho-educational and occupational workshops are ongoing at the Reception Centre in Obrenovac. These are creative, stimulating, relaxing and educational techniques and activities aimed at improving the mental health of migrants.
Participants in the workshops said that such activities make their everyday life easier, that they enjoy the atmosphere of unity and the respect for diversity. Also, having the opportunity to improve their social skills means a lot to them.
The organized workshops were focused on creative expression through painting, colouring, writing messages… With the supervision and support from psychologists and team members, migrants were encouraged to share their thoughts and feelings and to relax. This was a chance to identify and strengthen their healthy resources through conversation.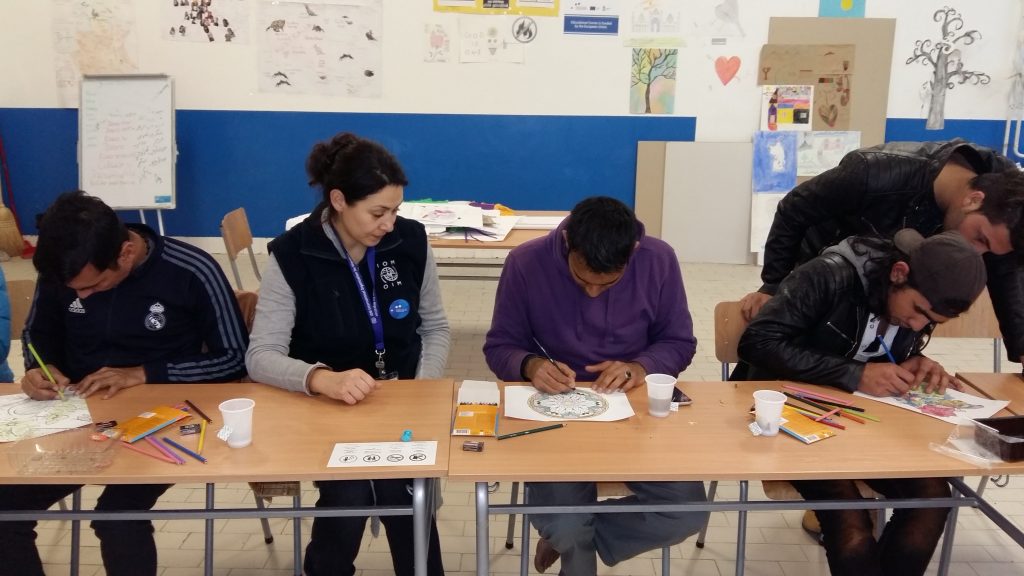 Some of the participants said this was the first time they had the chance to paint and draw, that it feels good and relaxes them.
A.K., a young man from Afghanistan, shared with us his childhood memories from the time he dreamed about becoming a painter.
"At school I used to get awards for my drawings. Today brought back nice memories from the past", he said.
Workshop participants exchanged the works among themselves, in order to hear the opinions of other group members. There were those who, when the drawing was done, photographed their works and proudly sent the photos to their loved ones.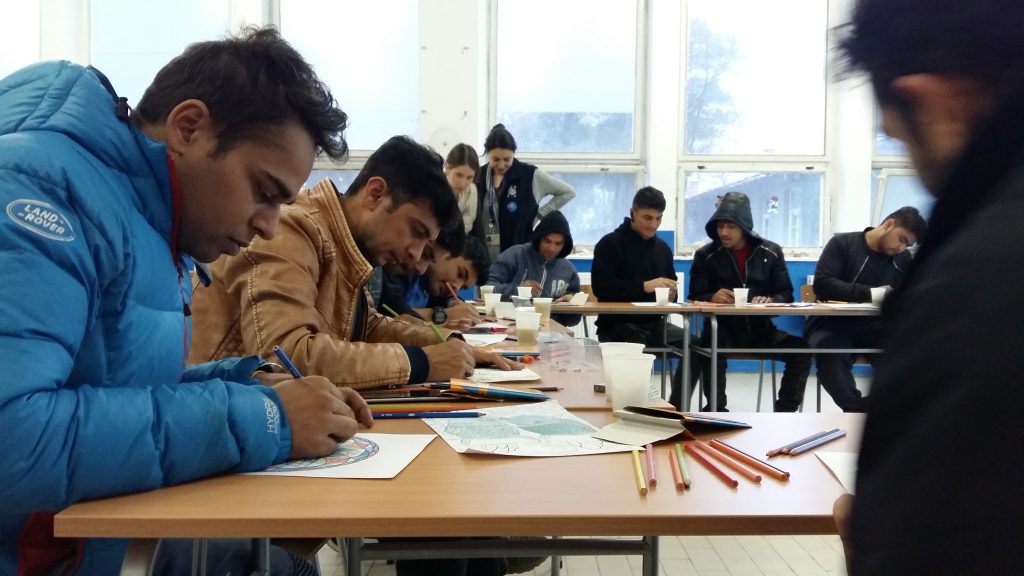 Z.S. from Pakistan, 34, wrote a dedication on his drawing for his wife and daughters, whom he had not seen and heard from for months.
"I dedicated my drawing to them, because right now this is the only way to tell them I miss them".
Activities are held twice a week for two hours. The groups are composed of migrants accommodated at the RC Obrenovac, men aged 18 to 40, from various parts of Afghanistan, Pakistan and India.
The activities are organized by the International Organization for Migration in cooperation with the Commissariat for Refugees and Migration.