27 February 2019
One click for more knowledge for migrant and local students from Vranje
"One click for new knowledge and skills" is the title of the workshop organized today for students of the Secondary School for Economics and Trade in Vranje and migrant children from the Reception Centre in this city. This was a chance for them to acquire the basic computer skills, to socialize and learn more about the culture, tradition and customs in our country and countries of other migrant children.
Sonja Hajdari from Afghanistan said at the workshop that while staying at the Reception Centre in Vranje she learned a lot about the Serbian culture, and the workshop helped her expand this knowledge.
Jelena Maric Lukovic said on behalf of the EU Support to Municipalities and Cities Hosting Migrants that the workshop was organized with the aim of improving digital and IT skills which are essential today for all young people.
She added that seven computers were donated within the EU Support to Migration Management in Serbia to the IT classroom of the Secondary School for Economics and Trade in Vranje, which will mean a lot for both for the 850 students and for the migrant children attending this school.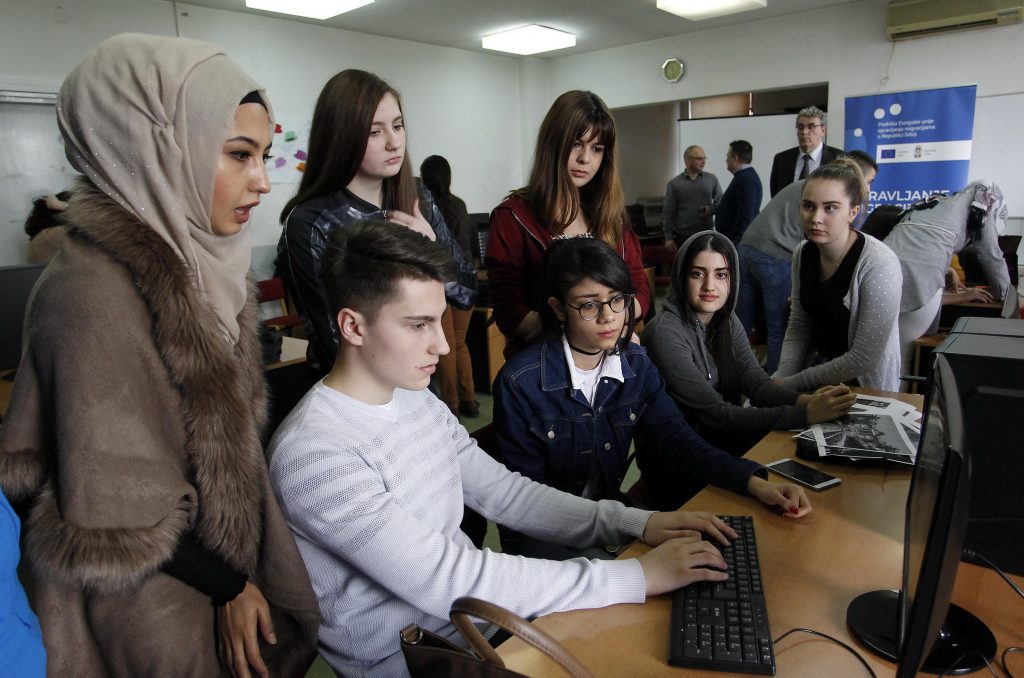 "The Reception Centre for migrants has been operating in Vranje since 2017 and it is truly an example of inclusive environment. Migrant children are included in both primary and secondary education. Their joint life in all grades is at a high level, and employees in schools are trying to make it as easy as possible for them to adapt to the new environment", said Ms Maric Lukovic.
The principal of the Secondary School for Economics and Trade Mome Andonovic said that migrant children have been attending this school for the past three years.
He said that this school is very grateful to the European Union and the local self-government for the help in ensuring better conditions for education of children from Vranje and migrant children.