18 October 2018
Nis: A match between FC Radnicki Nis U18 and unaccompanied minors
In the yard of the Institute for youth education in Bozidarceva street in Nis, a real international football match was organized – FC Radnicki Nis U18, unaccompanied minors from Iraq and Afghanistan and other beneficiaries of the Institute clashed in five-a-side football.
Instead of playing the national anthems, the start of this match was marked by the sounds of violin played by seventeen-year-old Kamran of Iranian origin. Kamran has been staying at the Institute for several months now. During his stay in Serbia he learned the basics of our language, won third place at the national karate competition and honed his violin-playing skills at the Music School in Nis. For his outstanding achievements, he was rewarded with a set of karate equipment.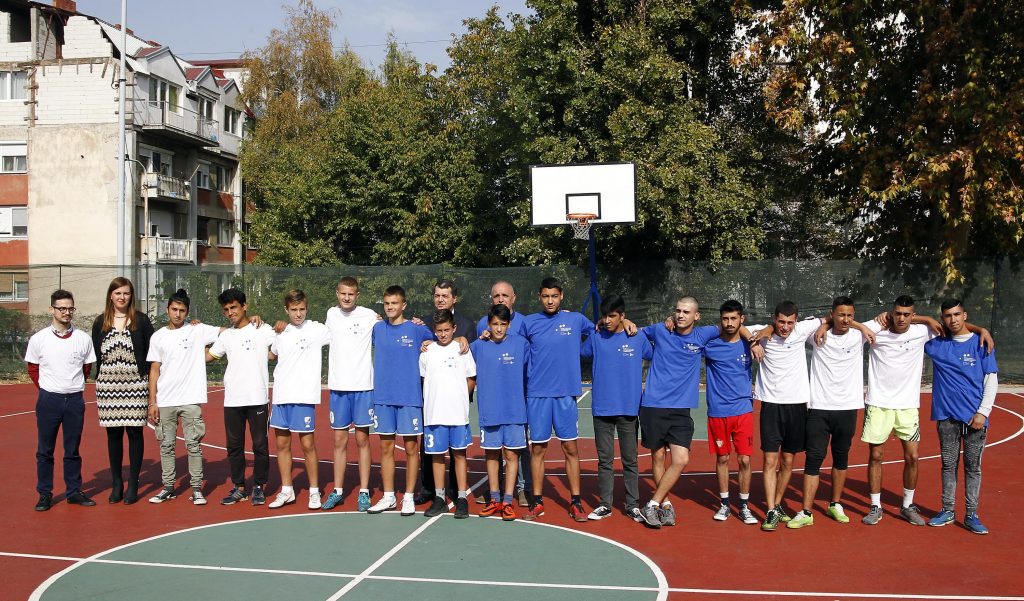 In addition to Kamran, seven more underage migrants and around 15 young people from the local population are staying in this institution. And while some found refuge from war, hunger and persecution at the Institute, for others the Institute provided a chance for new choices and a brighter future.
Regardless of the starting positions that life had for them, in the midst of the sports clash, all the differences among the beneficiaries of the Institute and their peers from Radnicki disappear – what's obvious is good sportsmanship and friendship.
Today's sport tournament, organized within the EU Support to Municipalities Hosting Migrants, is just one in the series of similar activities that the Institute and FC Radnicki organize regularly, promoting diversity, tolerance and openness.
The circumstances they come from, the support they are receiving and the quality of services provided to beneficiaries of the Institute are evidenced by the words of Milenko Nikic, representative of the Ministry of Labour, Employment, Veteran and Social Affairs: "International standards in the area of social protection for all vulnerable groups, and particularly children, are imperative in the work of the Ministry itself and all our institutions. I would like to thank the European Union for helping us achieve these standards. Our work can be considered done only when we include the individuals into the community and we will always be here to inspire and support activities like this."
Director of the Institute, Jelena Aksic, said that the employees of the Institute, in addition to accommodating children in need according to the highest standards of social protection, educational work and psychosocial support, are trying to integrate their beneficiaries into the local community as much as possible. Crucial for that is the assistance from the line ministry, the European Union, Municipality of Palilula, Music School and FC Radnicki.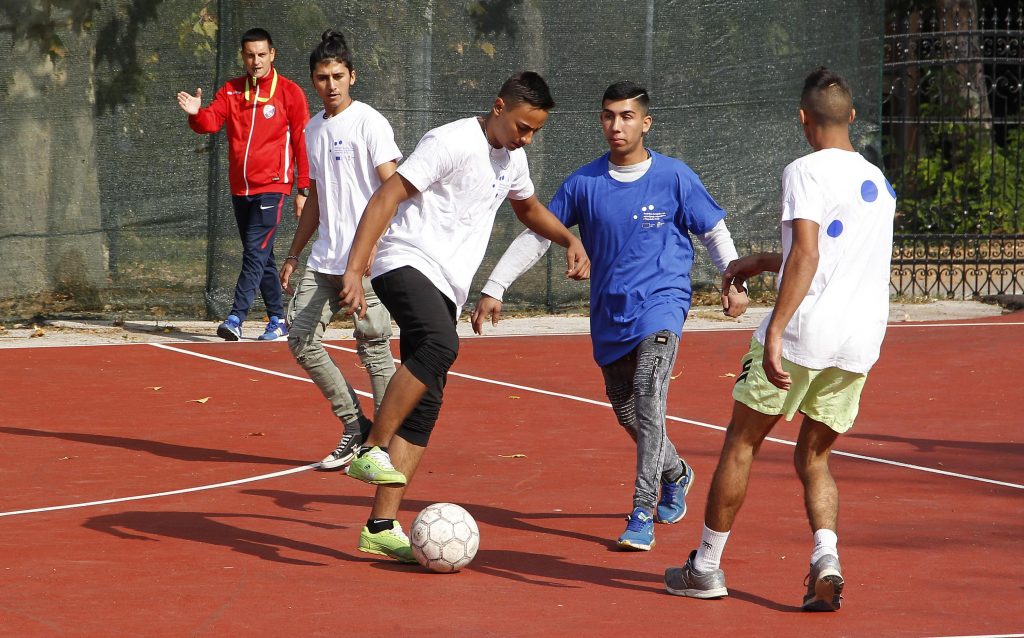 President of the Municipality of Palilula, Aleksandar Zdrale, pointed out that the municipality's support to the Institute is best illustrated by the football court where the match was played, which was reconstructed with the help of the Municipality of Palilula and socially responsible companies.
"Child care is high on the priority agenda of our municipality", stated Mr Zdrale.