4 July 2018
Nicolas Bizel, State Representatives and Project Implementing Partners in a visit to Tutin and Sjenica
Mr. Nicolas Bizel, from the Delegation of the European Union to the Republic of Serbia, together with the state representatives and project implementing partners, visited Tutin and Sjenica.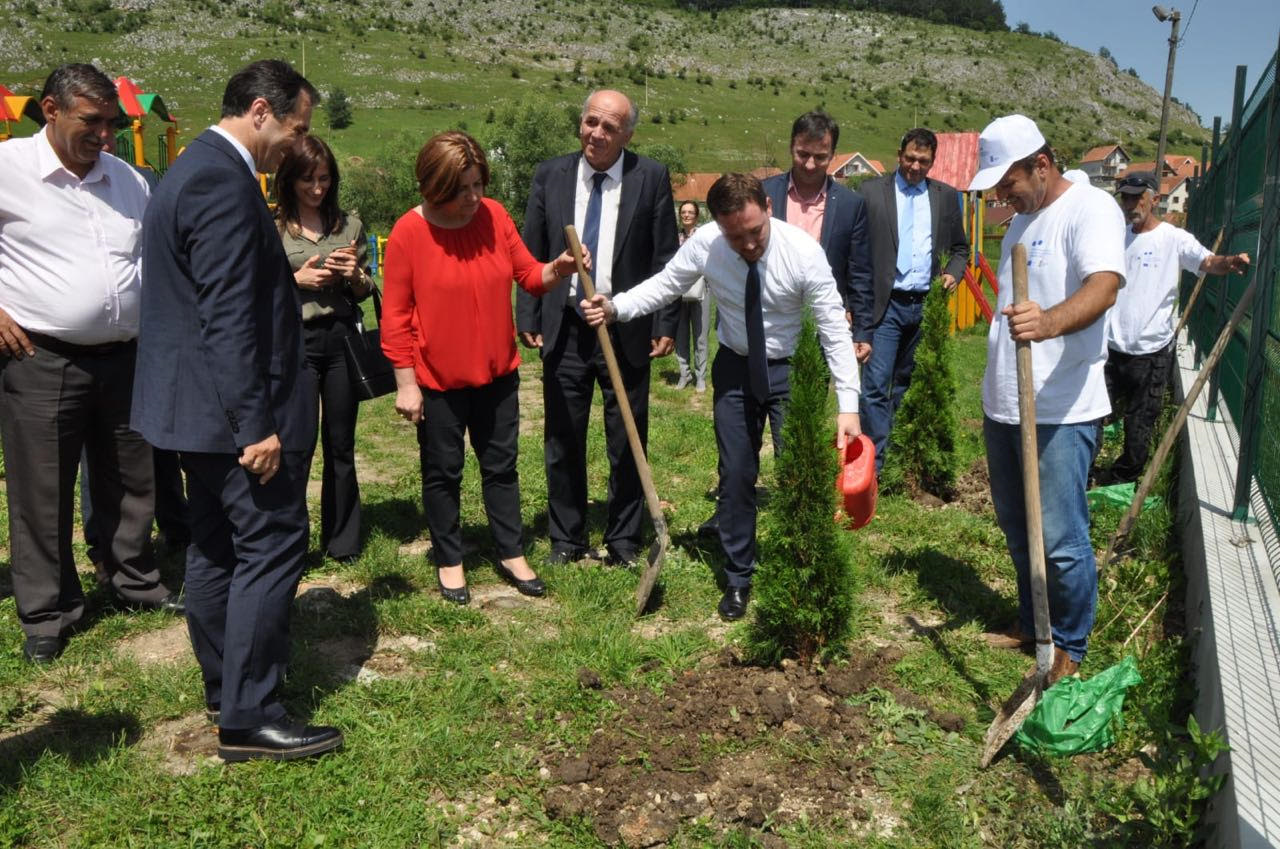 After the meeting with Mr. Kenan Hot, Head of Tutin Municipality, Mr. Bizel visited Primary Health Care Centre of Tutin, where he handed over fully equipped ambulance vehicle. This handover ceremony was followed by a visit to the Kindergarten Maja, premises of which were reconstructed and expanded with the EU funds.
Next site was Asylum centre of Tutin. Annex B of the Centre was constructed through the European Union Support to Migration Management in the Republic of Serbia, with funds from the EU Regional Trust Fund in Response to the Syrian Crisis, the "MADAD Fund".
The second day began with the meeting with Mr. Mikailo Kalicanin, Deputy Head of Sjenica Municipality. Following the meeting which addressed the topic of current migration situation in this municipality, a handover ceremony took place. Namely, water transportation truck and ambulance vehicle were delivered ceremonially to the general managers of the respective institutions.
The two-day visit was completed in the Asylum Centre of Sjenica. The IOM Mission in Serbia is about to kick off reconstruction of the main building of the Asylum Center of Sjenica, with total area of 1,500 square meters, from the "MADAD Fund" (the EU Regional Trust Fund in Response to the Syrian Crisis).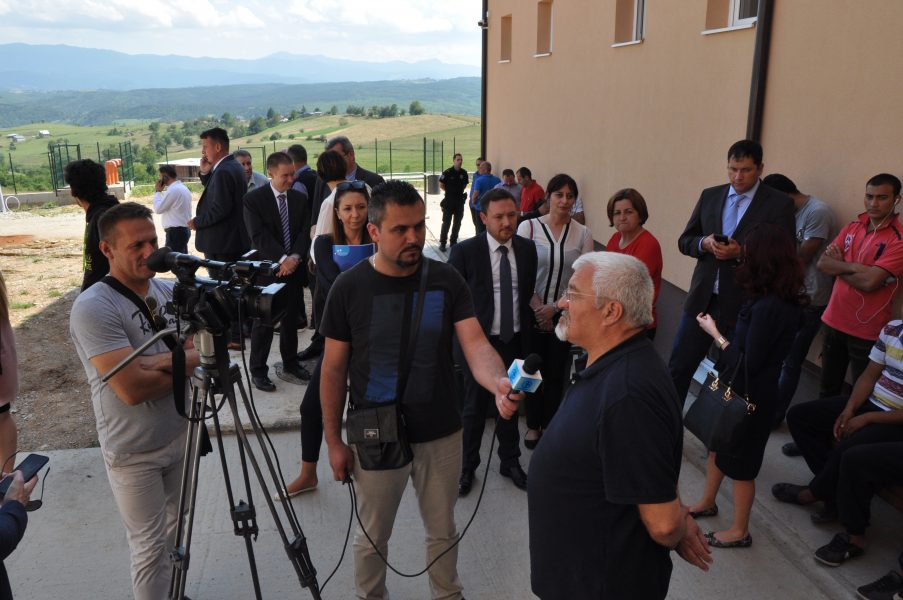 The constructions works are to be carried out on the building of former factory Vesna, in line with EASO standards with all the necessary services.
In addition, the EU Delegation viewed mobile clinic worth some EUR 45,000, located within the Asylum centre of Sjenica and serving to provide primary health care services to migrants.