18 March 2019
Migrants from the Reception Centre in Obrenovac rehabilitated the septage pumping station
Today, migrants from the Reception centre in Obrenovac painted and rehabilitated the septage pumping station, operating within the utility company "Water Supply and Sanitation", which was flooded in 2014.
Jelena Maric Lukovic said on behalf of the EU Support to Municipalities and Cities Hosting Migrants that painting and rehabilitating the septage pumping station is a part of the joint activity with migrants from the Reception Centre in Obrenovac.
"The EU has invested significant funds into the water supply system in Obrenovac, because it has procured a tank truck for distribution of water in surrounding villages when that is necessary", said Ms Maric Lukovic.
She pointed out that electric motors and a pump for the Water Treatment Plant in Zabrezje were procured within the EU support, which enabled raising the capacity of treated water from 50 to 100 litres per second and providing all citizens with access to clean water.
She added that thanks to the good will of migrants, the septage pumping station was also rehabilitated, for the first time since the 2014 flood.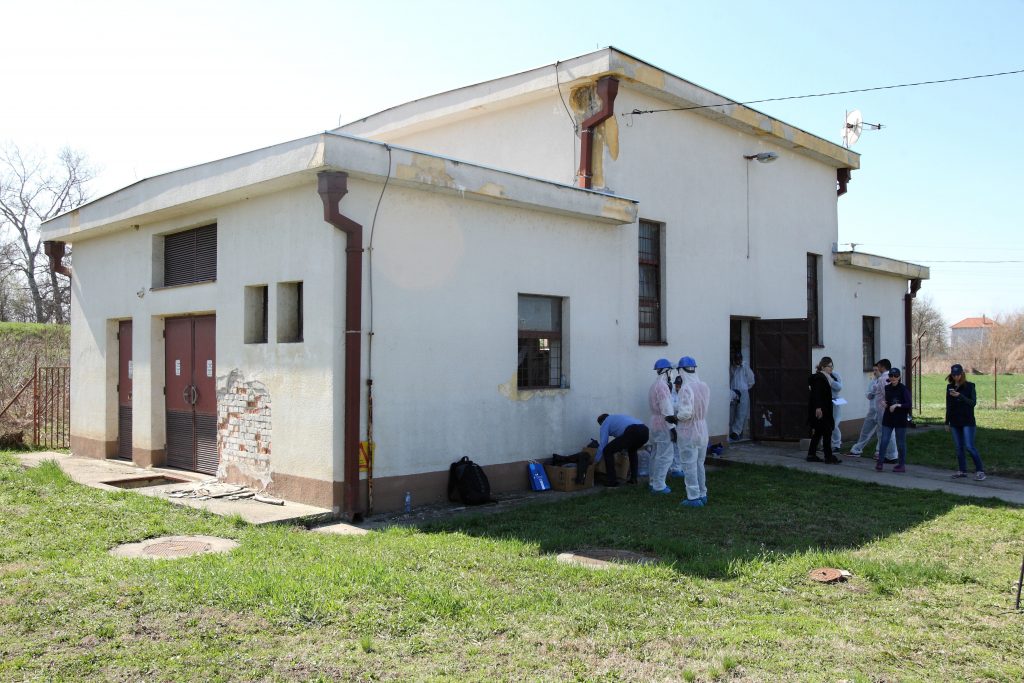 This will, as she said, send the message to citizens of Obrenovac that migrants are useful members of the community.
Member of the Municipal Council of Obrenovac Aleksandar Pantelic said that the company "Water Supply and Sanitation" has a problem with financing its operation due to the low prices of water, so any outside help is welcome.
"We are preparing an ambitious plan of providing water supply to citizens on the territory of the entire municipality by 2024, and that is why we were not in the financial situation to rehabilitate the septage pumping station", said Mr Pantelic and thanked the migrants for their help.
Representative of the Commissariat for Refugees and Migration Milica Lekovic said that migrants gladly accepted the invitation for the voluntary activity.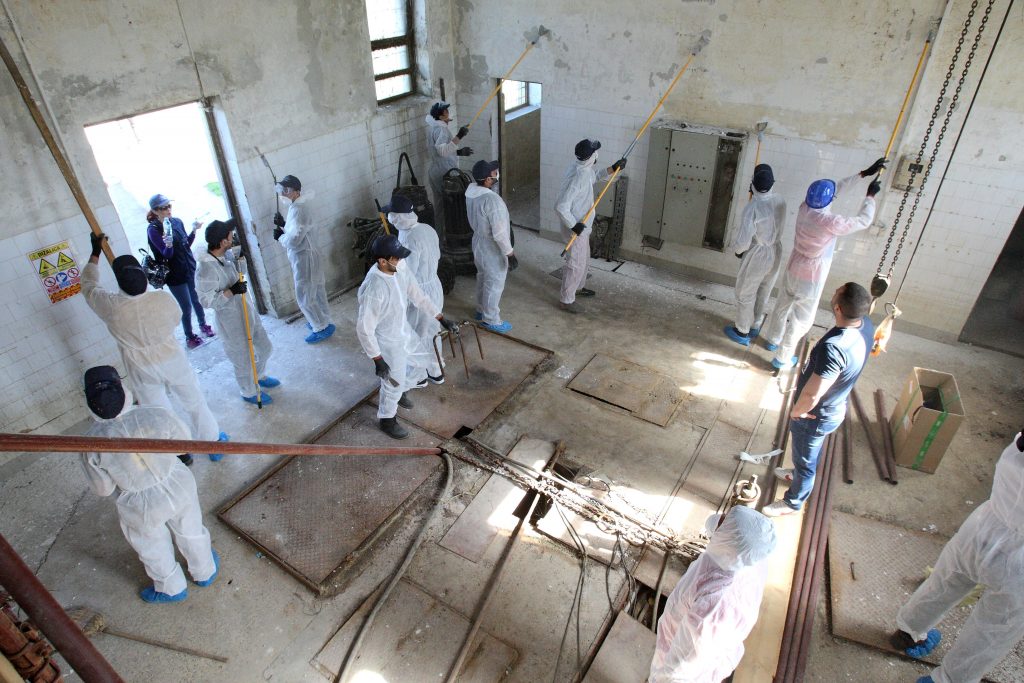 "Around twenty migrants came, and more of them applied than it was needed to get this job done", said Ms Lekovic.
Migrant Beva from Iraq said that he has been in Serbia for 14 months and that he gladly accepted the invitation for the voluntary activity.
"Migrants don't get the chance to do something in Serbia, and they are full of energy. I don't find painting difficult, because I used to do similar work in the past", said Beva and added that Serbia is a beautiful country and that people are friendly.