13 November 2018
Migrants from the Asylum Centre in Krnjaca visited the Equestrian Club in Belgrade
Migrants from the Asylum Centre in Krnjaca visited the Equestrian Club at the Belgrade racecourse today.
Aleksandra Misic from the International Organization for Migration (IOM) said that the field trip for eight children and six adults was organized so that the migrants could see one of Belgrade's biggest attractions.
"Migrants in the Asylum Centre in Krnjaca have been staying in Serbia for a while now and we wanted to show them the racecourse and the Equestrian Club where they tried horse riding," said Ms Misic.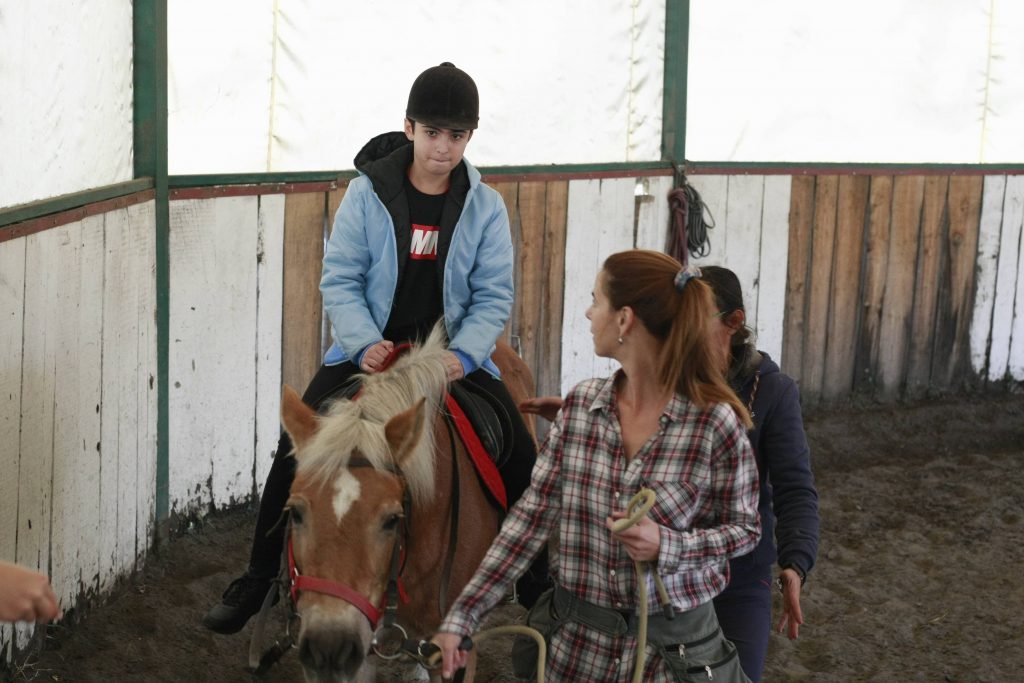 The aim of this one-day field trip, as she says, is to enrich the extracurricular and general activities of migrants and for them to have fun, which will also improve the link between the cultures and traditions.
A migrant from Iran, Arvin Rod, aged 13, who has been staying in Serbia for six months, said that it was his first time riding a horse.
"The impressions are very nice and I would love to go horse riding again," said Rod.
Sano Ahmadi, 17, from Afghanistan, went to her first field trip, although she has been in Serbia for two years.
"Until today I have not had an opportunity to ride horses and I am very satisfied. I'd love to do it again," said Ahmadi, who recently started attending school.
She said that her seven-member family came from Afghanistan to Iran using transport, and that they went on foot from Iran to Serbia through Turkey and Bulgaria.
Migrant Mina Aktash from Afghanistan, aged 23, said that horse riding is a very nice sport and that she enjoyed it, so she will seek another opportunity to do it again.
The field trip was organized by the International Organization for Migration in cooperation with the Commissariat for Refugees and the Equestrian Club in Belgrade within the EU Support to Municipalities Hosting Migrants.