15 November 2018
Migrants from Pirot visited Djavolja Varos
Migrants from the Reception Centre in Pirot visited Djavolja Varos today and learned about how this rare natural phenomenon on the Radan mountain near Kursumlija was formed.
Dusan Krstic from the International Organization for Migration (IOM) said that today's visit to Djavolja Varos is one in the series of activities organized by IOM within the EU Support to Municipalities Hosting Migrants, so that they can learn about our country and spend quality free time.
Mr Krstic added that today's activity was organized under the name "Natural beauties of Serbia".
"The visit to Djavolja Varos was preceded by two photography workshops in the reception centre and short field trips to the city and the mountain hut in Pirot where migrants learned about the basics of photography. On today's field trip, they could apply the acquired knowledge," pointed out Mr Krstic.
Orash from Iran, one of the migrants who visited Djavolja Varos today, said that the place is truly wonderful.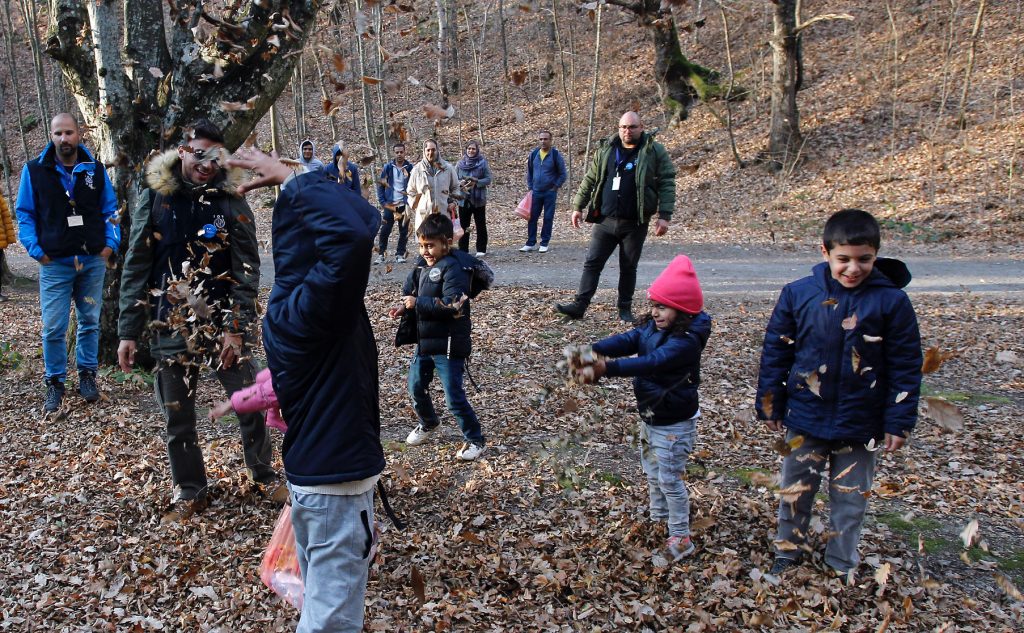 "I am happy I had the chance to see this beautiful place, and the stories about it are also really amazing. I learned many useful things about Djavolja Varos today," said Orash.
He said that the country he comes from also has many mountains, old places and historical sights.