6 May 2019
Migrants from Obrenovac played cricket
At the Cricket Federation of Serbia's pitches, a cricket tournament was organized on 4 May 2019 between migrants from Afghanistan and Pakistan accommodated at the Reception Centre in Obrenovac.
The Cricket Federation leadership hosted the players, provided the necessary equipment and made sure, through professional refereeing and support, that the matches are played in line with the principles of fair play and team spirit.

Migrants were given the opportunity to play their favourite sport on a real cricket pitch.
Imran from Afghanistan couldn't hide his excitement about today's game.
"This is the first time after almost four years that I am playing cricket on a real pitch. I am happy and proud to be a part of this match", he said at the end of the match.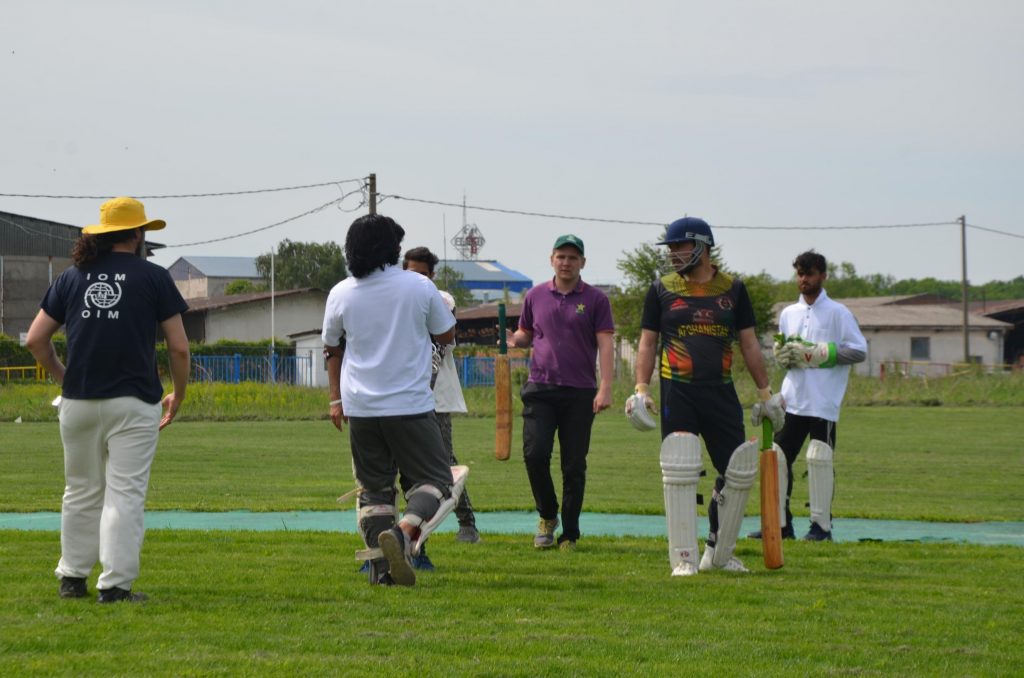 All players have demonstrated significant cricket skills, and trophies were awarded to the first and second-placed team after the match.
The tournament was organized within the EU Support to Migration Management in Serbia. It was organized by the International Organization for Migration and the Commissariat for Refugees and Migration, with great support from the Cricket Federation of Serbia.