24 November 2018
Migrants and volleyball players from Bujanovac in a friendly tournament
On Saturday, a friendly volleyball tournament was organized in the Bujanovac Sports Hall between BSK's men's and women's teams and male and female migrants staying in this town.
The president of the volleyball club BSK, Slavisa Jovic, said that he would actually call this tournament the "Open Doors Day", when everyone interested in volleyball could come and try this sport.
"We invited all migrants to come and start training volleyball. We actually called them to come and have fun, and play some volleyball along the way. I am pleased that we hosted them today and showed them we are good hosts and good people, just like them. I believe there will be more activities like this, I would love to see them", Mr Jovic pointed out.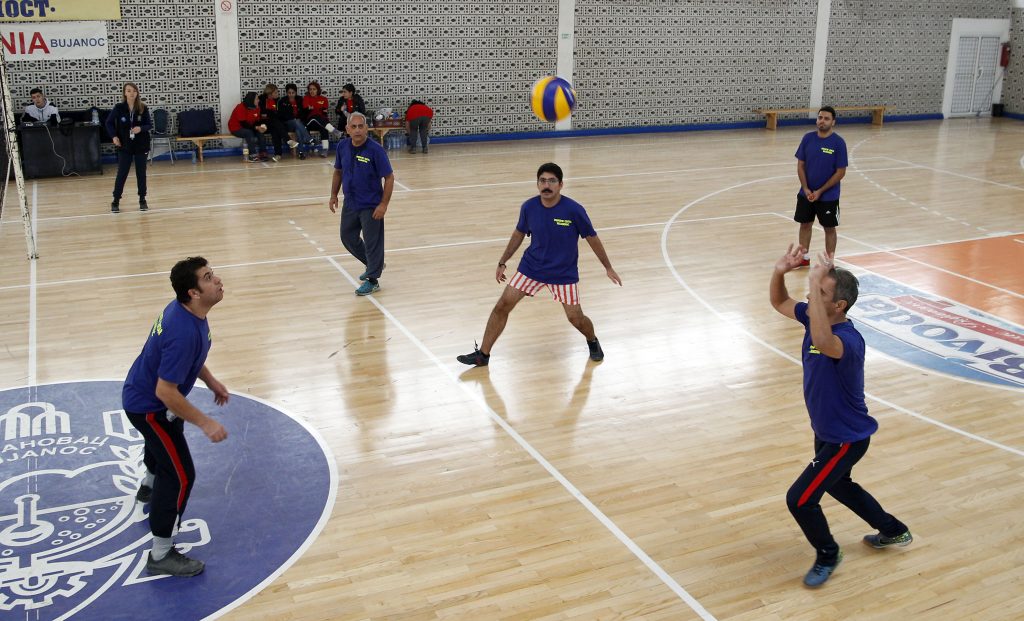 He said that from the first day migrants started arriving in Bujanovac, the doors of this club were open for everyone who wants to train volleyball, and said that a girl from the reception centre has been training with the local players for a while now.
Arezo, 21, from Iran told the news agency Beta that she has been playing volleyball in Bujanovac for the past three, four months and that it makes her really happy.
"People here are very good and kind, and I am satisfied with how they have accepted me. I played volleyball in Iran, but the situation there is much different, especially for girls and women who would like to play sports", said Arezo.
Shirin, 45, from Iran, said that she really liked today's volleyball tournament, because she had a chance to play sports and socialize with the people of Bujanovac.
Hamed, 49, from Iran, also said that it meant a lot for him that he had the chance to play volleyball and socialize with people from Serbia, and he thanked the International Organization for Migration (IOM) for organizing the tournament.
The tournament was organized within the EU Support to Migration Management in Serbia.