22 April 2019
Migrants and scouts cleaned the illegal waste dump in Obrenovac
Today, migrants from the Reception Centre in Obrenovac, together with the Scout Squad "Zvezdan Nedeljkovic" and with the support from the public utility company from this town, cleaned the illegal waste dump at the site of the former wood processing factory "Bora Markovic" in Zabrezje.
Radmila Borozan, on behalf of the EU Support to Municipalities and Cities Hosting Migrants, said that the volunteering activity was organized with the aim of raising awareness in the public about the importance of preserving the environment.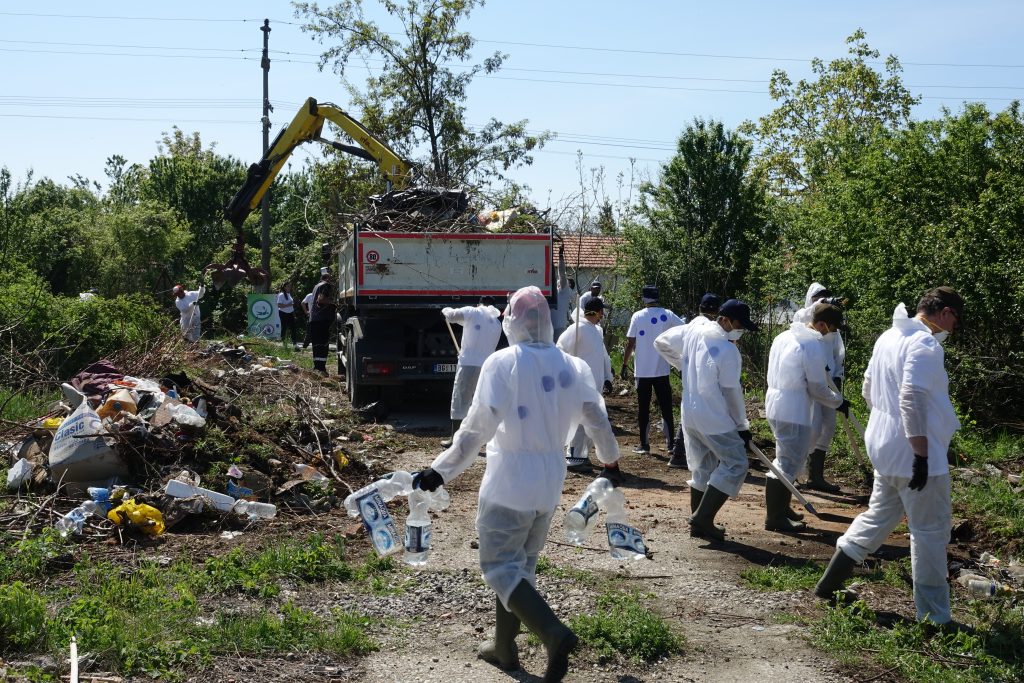 "This is a solidarity action as a part of the sustainable waste management", said Ms Borozan and added that within the EU Support to Migration Management in Serbia, the public utility company in Obrenovac received a donation of a water tank truck, and the Water Treatment Plant in Zabrezje received modern equipment.
Milica Lekovic, representative of the Commissariat for Refugees and Migration, said that, in addition to cleaning the town, this activity had the aim of the migrant and local population socializing.
"Migrants' response to various activities, including this one, is always higher than what is needed, and today we had 15 migrants and 10 scouts", said Ms Lekovic.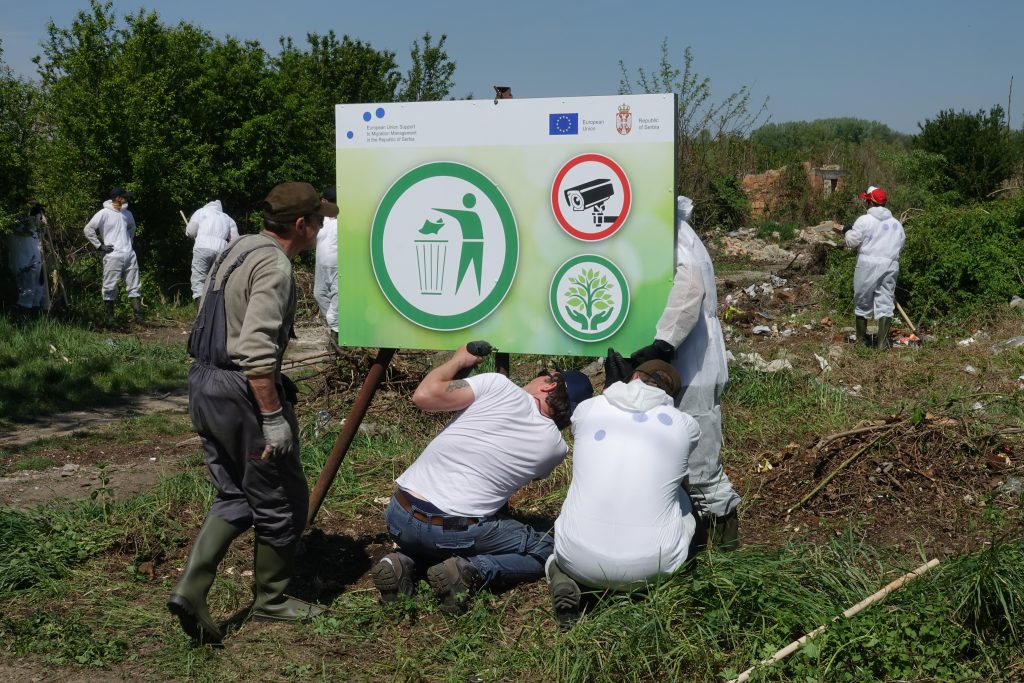 Aleksandar Pantelic, member of the Municipal Council in Obrenovac, said that the illegal waste dump that was cleaned today is just one of the many on the territory of the municipality.
"I hope that this activity will help raise awareness among the citizens to dispose of waste in places designated for that", Mr Pantelic said.
Slobodan Radojicic, member of Senior Council of the Scout Association of Serbia, pointed out that scouts have recognized the need for cleaning up Obrenovac.
"Environmental protection is an activity envisaged in the scout programme. That is why we have cleaned several dump sites and we engage children who get different kinds of rewards for this work", said Mr Radojicic.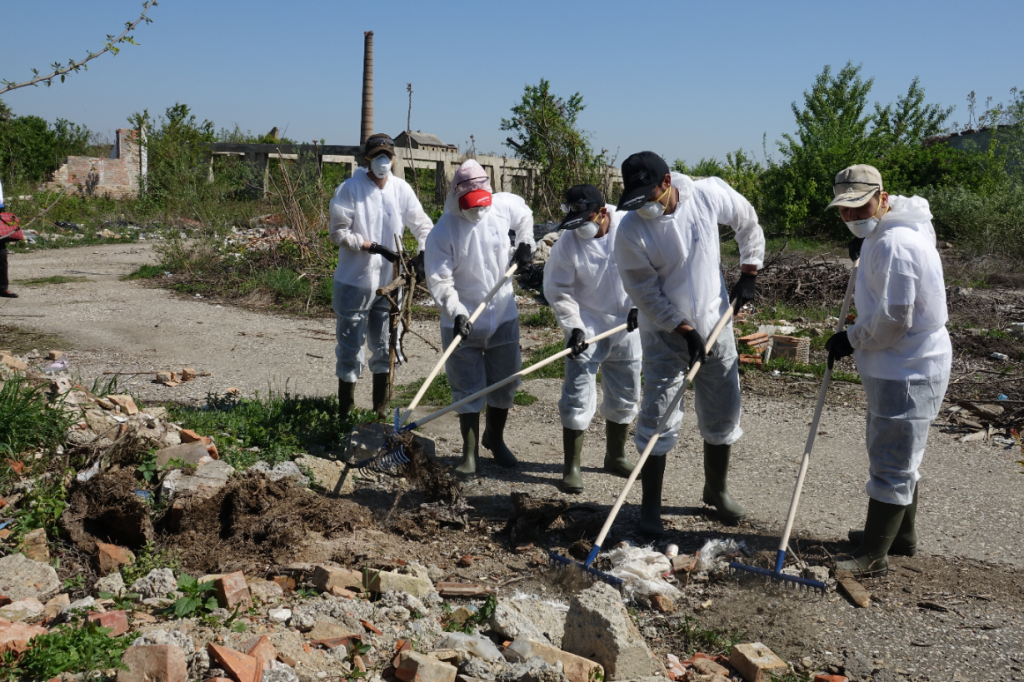 Migrant Ali Najaf from Pakistan, accommodated at the Reception Centre in Obrenovac, said that he came with his colleagues to help make the town prettier.
According to migrant Safiulah Niazi from Afghanistan, the job of cleaning the waste was not difficult.
"I am glad I can so something to help the local community", said Mr Niazi.