23 November 2018
Migrants and citizens of Sombor planted 150 pine seedlings
Today, the picnic area Sikara near Sombor was being landscaped by refugees and migrants from the nearby reception centre together with the citizens of Sombor, as a part of the activities that contribute to community-building, through getting to know each other and overcoming differences.
Jelena Maric Lukovic pointed out on behalf of the EU Support to Municipalities Hosting Migrants that migrants came to help with this activity and to feel like they are a part of Sombor.
"They want to be a part of the community, to help out, and it is up us only to give them the opportunity", said Ms Lukovic.
As she said, in addition to arranging this famous picnic area in Sombor, the European Union (EU) has provided numerous additional donations to the city itself and the competent services. Support has been provided to the Primary Health Care Centre, Institute for Public Health, and she says this will continue in the upcoming period.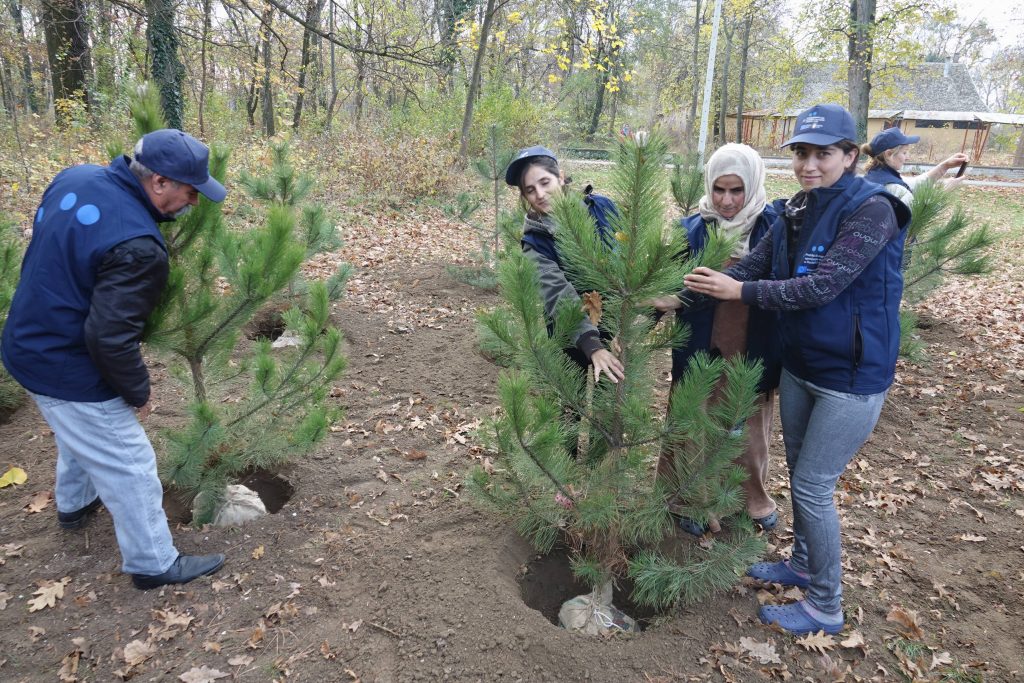 In today's community-building activity, the migrant and refugee families, adults and their children, planted conifers, set up and arranged park furniture and the sports area.
Some of them had fun competing with the local population in basketball skills.
Some 150 pine seedlings were planted, new benches and trash cans were installed.
Judging by the smiles, children had the most fun.
"It's always nice to be out in the nature, especially for children", said thirty-four-year-old Said Tamro Keri from Iraq, who says it is very good when such joint activities are organized.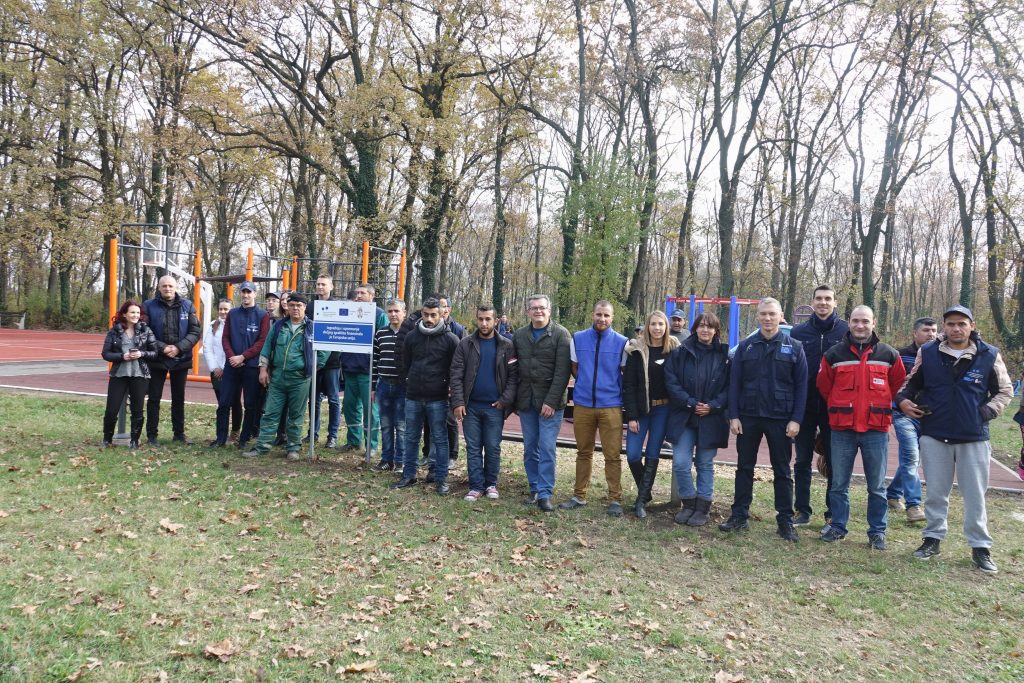 He praises the attitude of the local population towards them and says that people are very good to him when he goes to the store or elsewhere.
Said arrived with his wife, four children and his nephew, says he has been in Serbia for a year and half and that he's doing very well here, and he's been in Sombor for about half a year.
Twenty-five-year-old Binar Mohamed from Iraq also points out that people in Serbia are very good towards migrants.
"It was a very nice activity, we were socializing with the local population and it was very good", she points out, saying that she's here with her family with three children.
Goran Boskic from the Commissariat for Refugees and Migration says that refugees and migrants are staying in good conditions in Serbia and points out the example of Sombor, saying that they are usually waiting to continue towards Hungary.