29 March 2019
Migrants also participated in a table tennis tournament in the Home "Jovan Jovanovic Zmaj" in Belgrade
Today, migrant children in the Home "Jovan Jovanovic Zmaj" in Belgrade, together with children and young people from the local population, redecorated the balcony in a joint activity. After that, they participated in a table tennis tournament.
There are 10 migrant children without parental care staying at the home, along with 60 children without parental care from Serbia.
Katarina Ivanovic, on behalf of the EU Support to Municipalities and Cities Hosting Migrants, said that sports equipment, computers and balcony furniture were donated to the Home "Jovan Jovanovic Zmaj" within the EU Support to Migration Management in Serbia.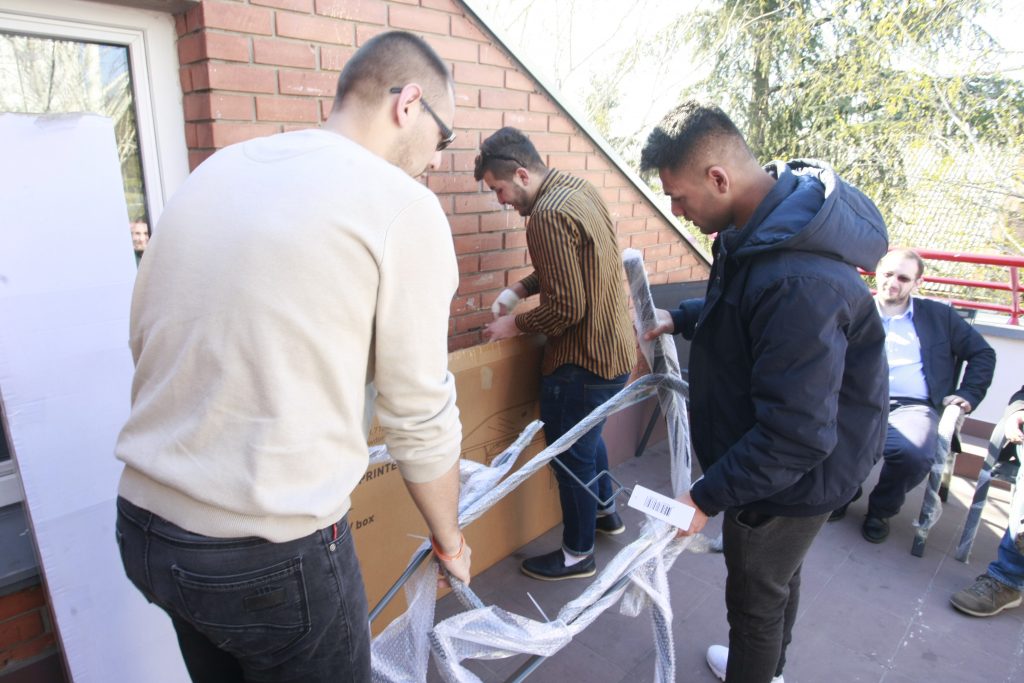 "This is one of the social cohesion activities in 17 cities in Serbia hosting migrants, so that they can connect with the local population and get involved in the social life", said Ms Ivanovic.
She added that what's specific about the Home "Jovan Jovanovic Zmaj", which is a work unit of the Centre for Protection of Infants, Children and Youth in Zvecanska Street in Belgrade, is that a shelter for accommodation of unaccompanied migrant children was opened within it in 2018.
Most of the migrants, as she says, are from Iran and Afghanistan, and one child came from Syria.
"In this Home, these children found a safe place to stay until they reach their final destination or are granted asylum", said Ms Ivanovic.
She pointed out that migrant children are included in the education system and that they have learned the Serbian language.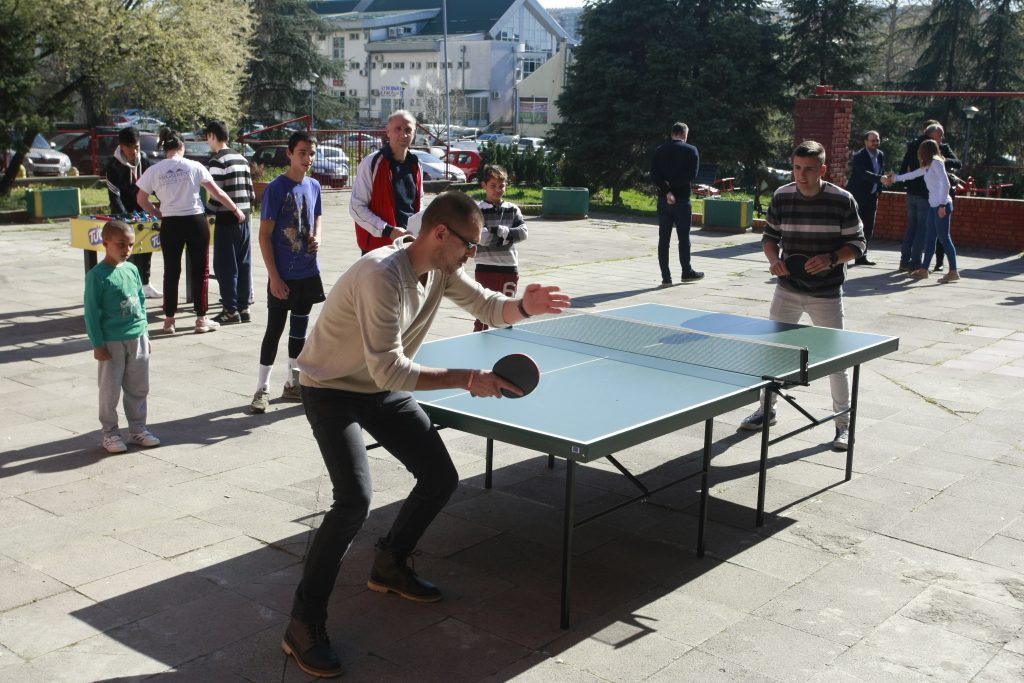 As she said, the children have overcome the biggest communication barrier, because they have learned the Serbian language, which has allowed them to get involved in all the activities.
She thanked the Ministry of Labour, Employment, Veteran and Social Affairs of Serbia for good cooperation in the process of inclusion of the migrants in the local community.