8 March 2019
Migrant women exhibited their work at the handicrafts fair in Banja Koviljaca
Today, migrants from the Asylum Centre in Banja Koviljaca exhibited their works at the selling exhibition in Loznica together with the local population.
Representative of the International Organization for Migration Dragica Lakanovic said that the fair was organized on the occasion of the International Women's Day, on 8 March, and that the Tourism Organization of Loznica has been organizing it for years now.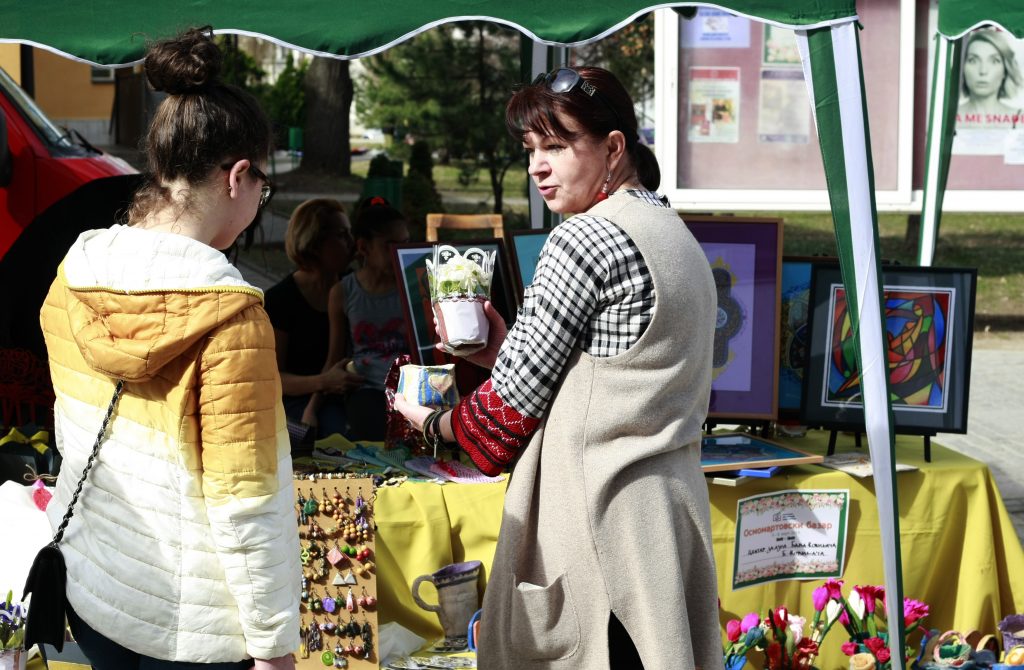 "This year we are participating for the first time and we are happy about it. Migrants are also happy because they got the chance to show what they know and what they do", said Ms Lakanovic.
A girl from Iran, Atena Kohrami, 10, said that she has been in Serbia with her mother for a year now and that they came because of the problems in Iran.
"I don't want to go to Germany or another country. People are good here and everyone at my school "Vera Blagojevic" is good", said Atena.
In Serbia, Atena learned Turkish, English and Serbian.
Creative workshops for migrants are organized by a member of the Association of Women of Loznica, Jadranka Baranac.
She said that voluntary silk painting workshops have been organized from 2017.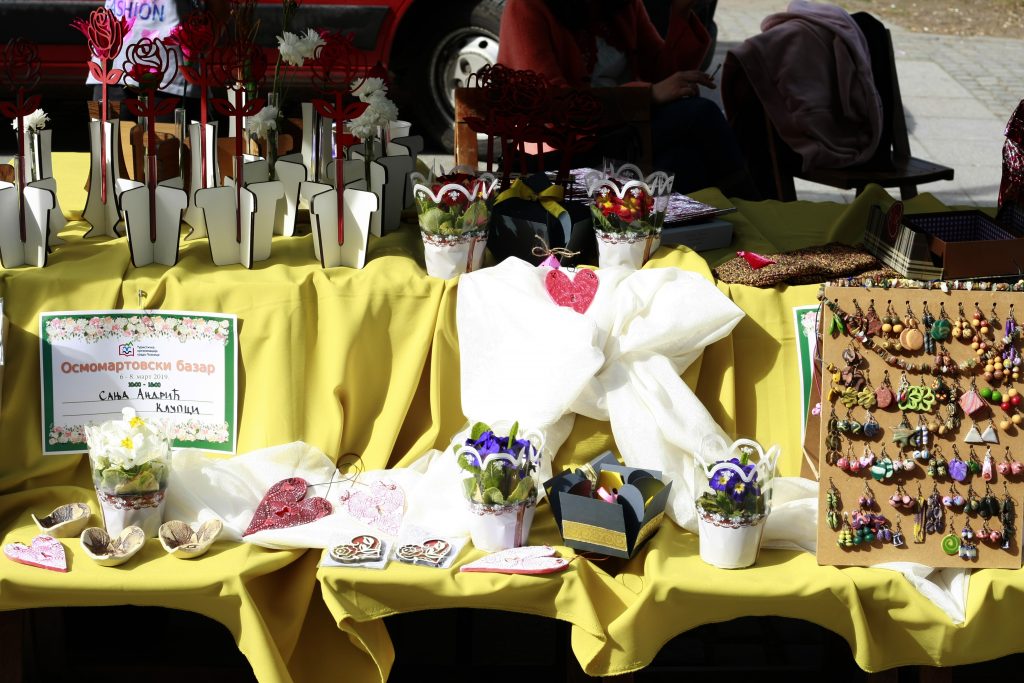 "Each one of us was once at a crossroads in life where each direction is unknown and you have to take one. These people left their place of birth and creation and stopped in our town, where they are accepted", said Ms Baranac.
The exhibition presented handiwork, knitwork, embroidery, hand-made clay objects and calligraphy skills of migrants from the Asylum Centre in Banja Koviljaca. This activity was implemented within the EU Support to Migration Management in Serbia.
The exhibit, which was organized in Loznica's pedestrian zone, lasted from 6 to 8 March 2019.
Local associations with objects made with old crafts, waxers and bee-keepers also exhibited at the event.