25 April 2019
Migrant girls received awards at the literary competition in Aleksinac
At the 22nd Literary Festival "Gordana Brajovic" in Aleksinac, which traditionally announces the awards for the best book for children and youth and best student works in the area of prose and poetry, this year's awards for the first two places went to migrant girls from the Asylum Centre in Banja Koviljaca.
Fourth-grade student of the school "Vera Blagojevic, Sana Malikzai from Afghanistan won the first place, and Atena Khorami, also a fourth-grade student, won the second place. The third place was won by their classmate Djordje Negric.

Sani Malikzai said that she has been in Serbia with her family for two years now and that her Serbian is already good.
"I wrote a little poem in Serbian about who I am and where I come from. I wrote that we are lucky to be here, because there is no peace in Afghanistan, but that this is not the end of our journey. We want to have a better tomorrow, but we also want to go back to Afghanistanone day", said Sani Malikzai.
Atena Khorami from Iran explained that her poem speaks about nature and the things she sees through her window.
"When I came to Serbia, I was lonely. Now I have many friends in my class. I like it here, people are very nice", said Miss Khorami.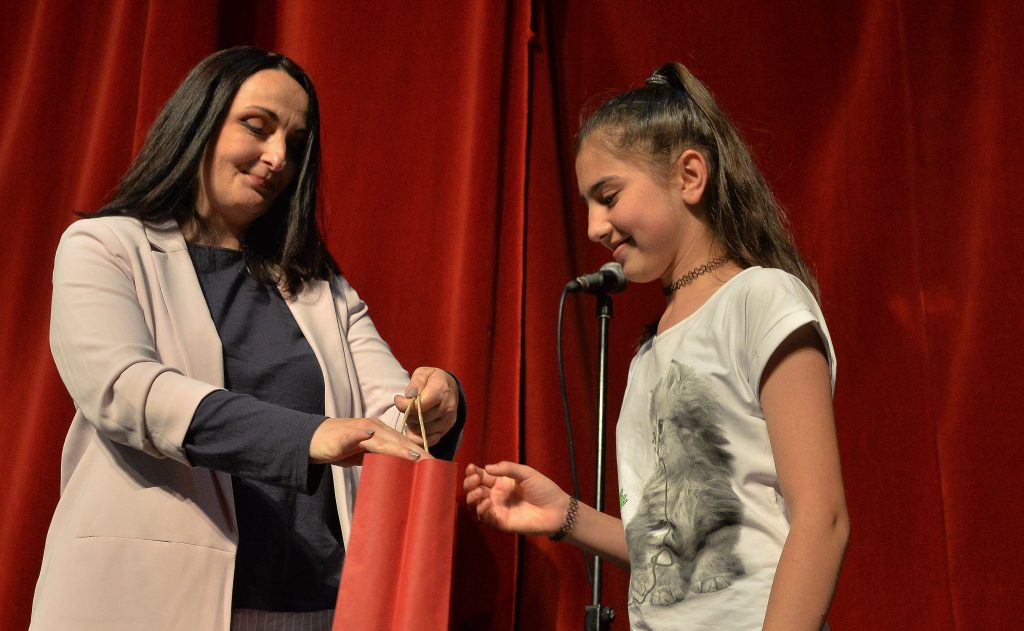 Mirjana Mihok, a teacher at the PS "Vera Blagojevic", said that Sana and Atena wrote along with other children on the theme "My window" and they have shown they are very talented.
"In the beginning, we used English to communicate with them. They attended classes regularly, tried hard and learned the language pretty well. They continued writing poems even after the competition in Aleksinac where they won prizes", said Ms Mihok.

She said that Sana Malikzai also received an honourable mention at the competition "Greeting to poet's spring" in Loznica, and the school has submitted their poems to two more literary competitions. Also, their artwork on the topic of multiculturalism competes in an international competition.
The literary competition, announced within the 22nd Literary Festival "Gordana Brajovic", received 160 student works from 54 primary schools across Serbia and Bosnia and Herzegovina.