17 December 2018
Migrant girls from Iran made hairstyles in the secondary school "Sveti Sava" in Loznica
In the secondary school "Sveti Sava" for education of professional hair stylists in Loznica, a hair show was organized today, presenting hairstyles made by students of the school. Among them are three migrant girls from Iran, accommodated in the Asylum Centre in Banja Koviljaca.
The school principal Jelena Mirkovic said that today's event is very important, because the school and the city of Loznica showed their hearts are open for all children, wherever they come from.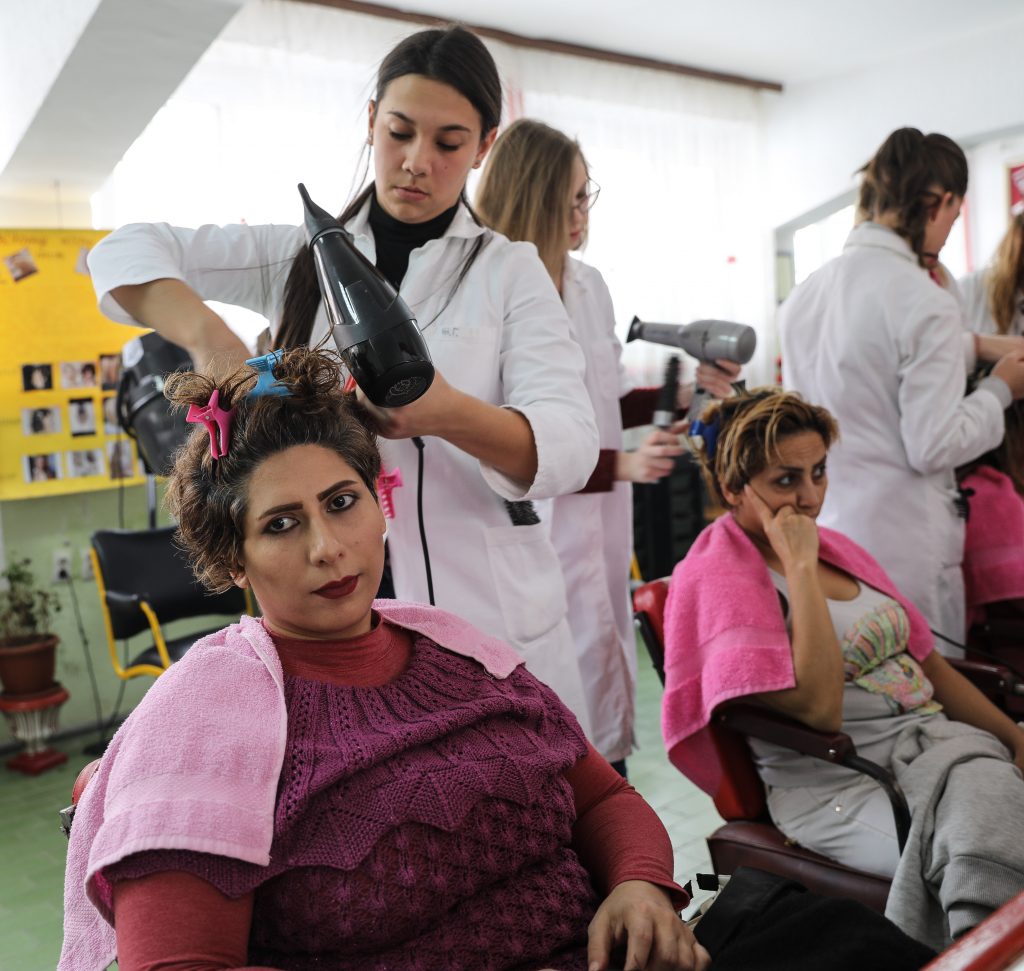 "The girls from Iran are getting by very well, having in mind the language barrier, and they are well accepted by other students", said Ms Mirkovic.
She thanked the Tourism Organization of Loznica for providing the appropriate gifts for migrant girls and their parents, as well as for other visitors from the Asylum Centre.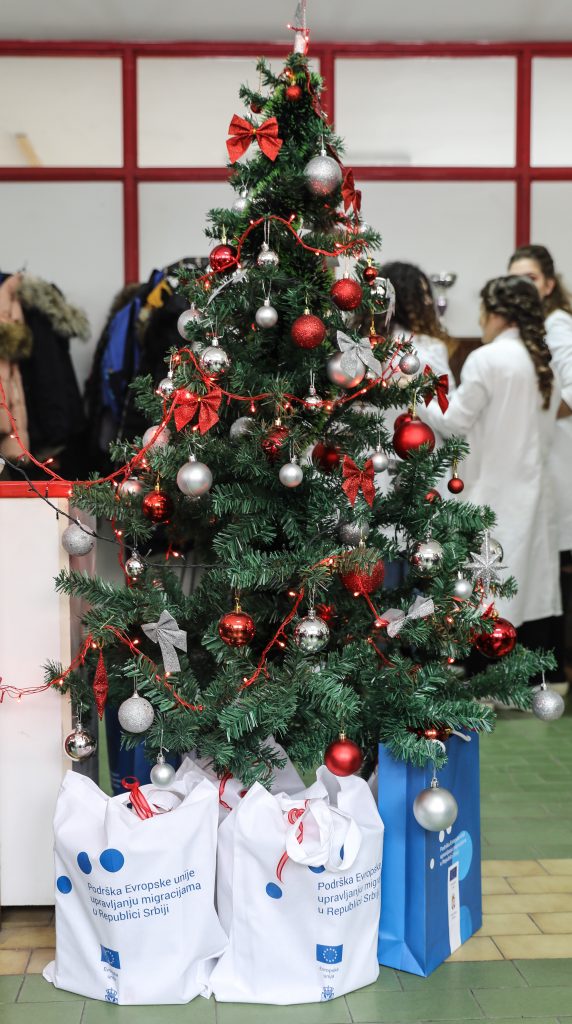 Within the EU Support to Migration Management in Serbia, the school received 15 tablet computers and the equipment for work and education of migrants in the hair salon.
Jelena Maric Lukovic said on behalf of the EU Support to Municipalities and Cities Hosting Migrants that the hair show was also organized on the occasion of 18 December, the International Migrants Day.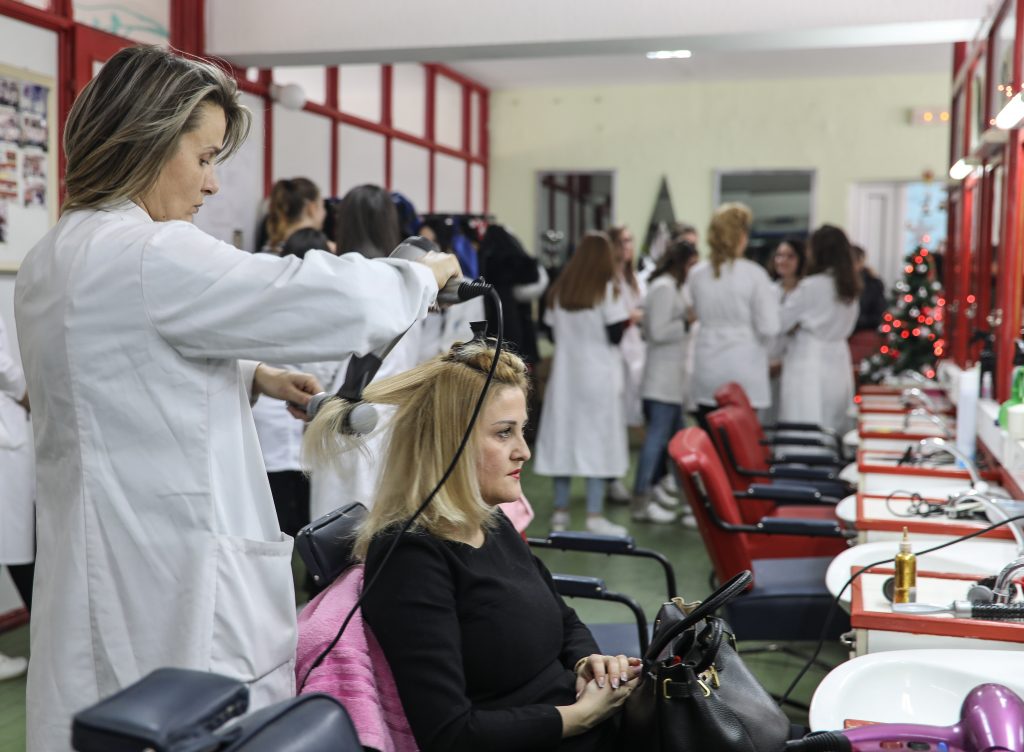 "We joined this activity to encourage socialization of migrants in the local community, and the "Sveti Sava" school is open for cooperation in classes and education", said Ms Maric Lukovic.
Representative of the Commissariat for Refugees and Migration of the Republic of Serbia Aleksandra Djurovic said that this organization gladly joins activities like this, because this also helps with the local community's development.