25 March 2019
Migrant children and students from primary school "Mile Dubljevic" in Bogovadja in a joint multimedia class
Today, migrant children from the Asylum Centre in Bogovadja and lower-grade students from the primary school "Mile Dubljevic" from this town attended a joint multimedia class "The world around us", where they learned how to use the information available on virtual channels.
Biljana Zujovic, the principal of the primary school "Mile Dubljevic", said that two multimedia classrooms in Bogovadja were equipped within the EU Support to Migration Management in Serbia.
"A satellite unit of our school in Bogovadja has been successfully working for two years now with asylum seekers accommodated at the nearby Asylum Centre", she said.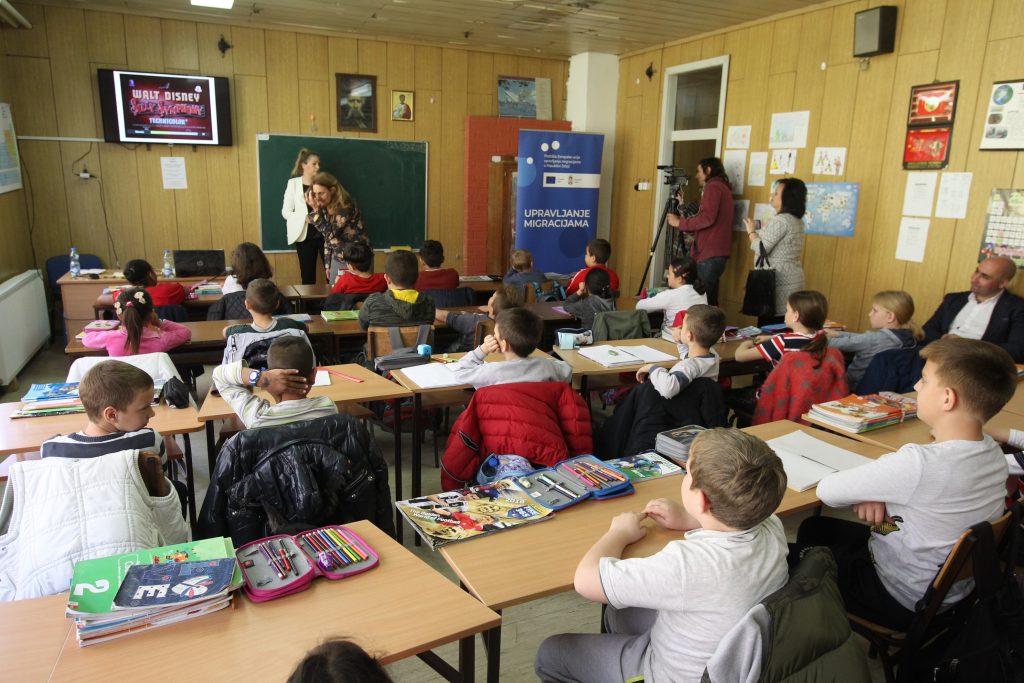 According to her, during the past two years, 42 asylum seekers have attended the primary school "Mile Dubljevic", while 11 are currently attending it.
This school's pedagogist Drazen Milosavljevic said that this is a great way to improve the technical conditions of the educational process.
"All lower grades would be able to use the multimedia classrooms, and this confirms that our school is completely equipped in the technical sense", said Mr Milosavljevic.
He said that this way the migrant children and the children from the local population got the conditions for adequate work.
"What we dreamed about two years ago is now the reality. Now it is up to the willingness of both teachers and students to use all the technical possibilities for achieving the pedagogical principles", added Mr Milosavljevic.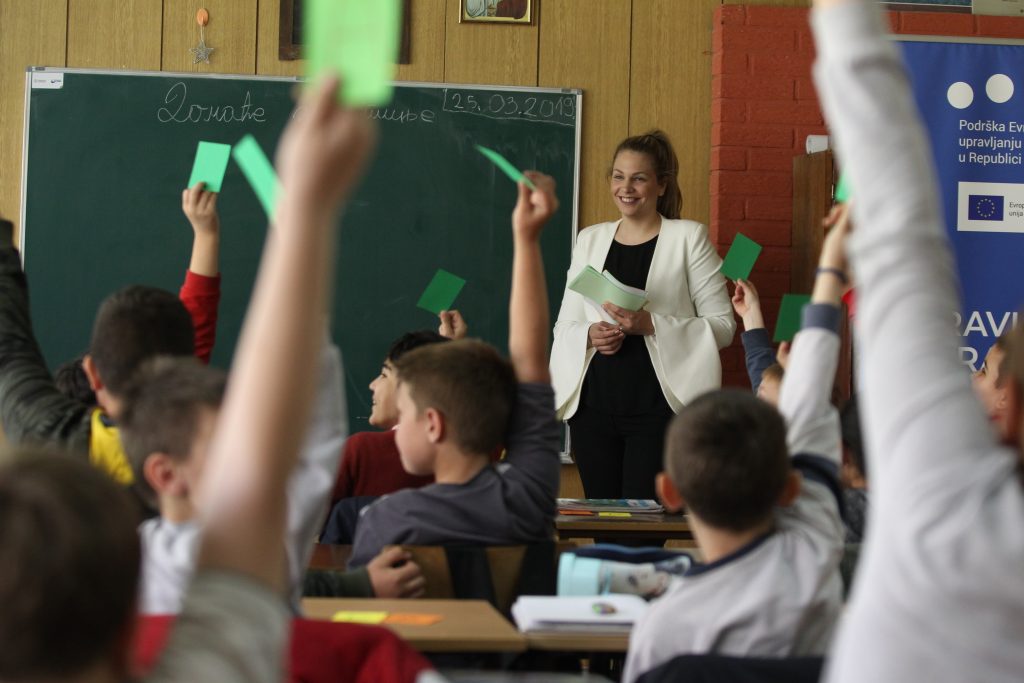 President of the Municipality of Lajkovac, Andrija Zivkovic, said that satellite units of schools in rural areas in Serbia are not neglected.
"With the help of multimedia classrooms, the students will be able to acquire new knowledge in a modern way. Investing in education is investing in the future," he said.
Mr Zivkovic reminded us that the infirmary in Bogovadja has also been reconstructed recently.
"We have also reconstructed the central part of Bogovadja, i.e. the park that all citizens can now use", he added.
The aim of this activity was to connect the migrant and local populations.