20 April 2019
Migrant children and children from Vranje made bird houses together
Today, migrant children from the Reception Centre in Vranje and children from the Primary School "Radoje Domanovic" participated in the educational and creative Ecological Workshop, organized within the EU Support to Migration Management in Serbia.
At the workshop, organized in the school's courtyard, children listened to a brief lecture about ecology, recycling and its usefulness, and after that they made bird houses from recycled materials.
Ljiljana Andric from the International Organization for Migration explained that the Ecological Workshop was organized within the celebration of 22 April, the Earth Day.
"This was an opportunity for children to socialize, have fun and learn something about ecology and recycling, because most of them still don't have this subject at school", said Ms Andric.
Emilija Spasic, student in the school "Radoje Domanovic", said that she liked making bird houses with her friends from the school and the Reception Centre.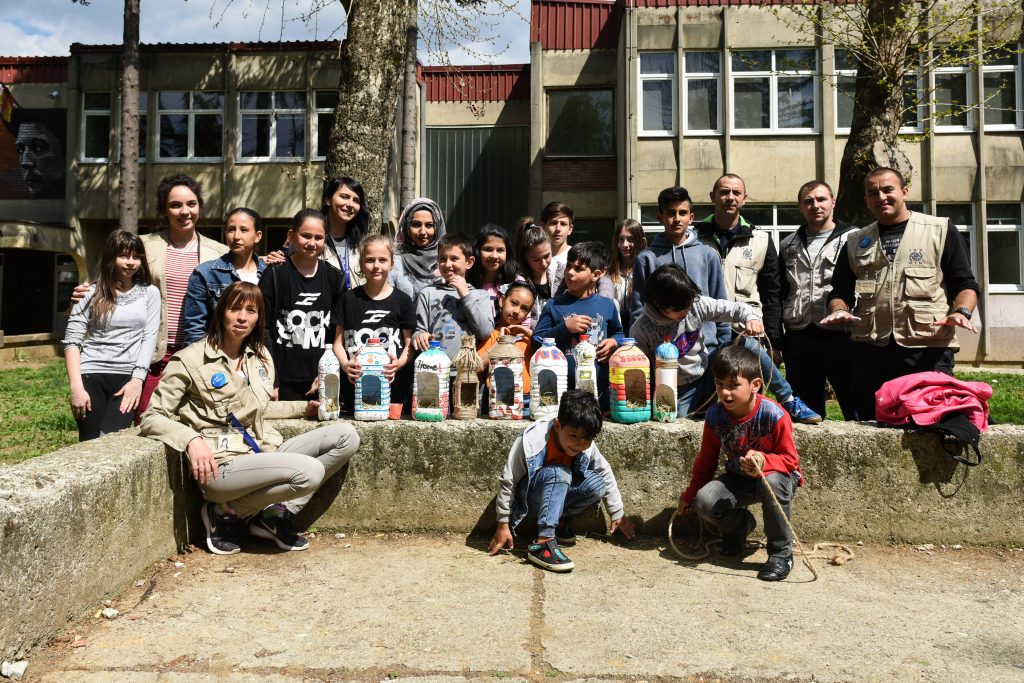 "Farzad from Afghanistan has been in my class for two years now. We all get along very nicely", said Miss Spasic.
The boy from Afghanistan said he had a lot of fun at the workshop.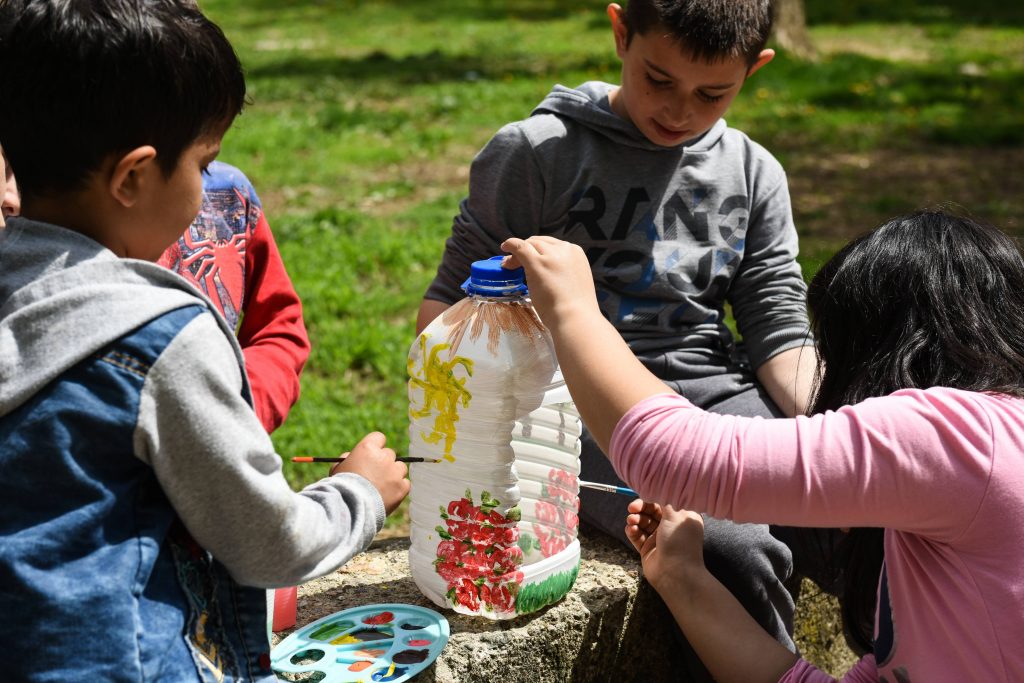 "My family has been in Vranje for two years now and we are fine here, we've never had any problems", he said.
The bird houses that migrant children and their friends from Vranje made at the workshop were set up in the courtyard of the school "Radoje Domanovic" and in parks across Vranje.