11 July 2019
"Live Books" for the second time in Obrenovac
Today, the representatives of the media and citizens of Obrenovac had the opportunity to attend an event called "Live Books" for the second time – a concept that refers to people as books that have their unique titles. In the second in a series of events, the "Live Books" were locals. They spoke about themselves, and the beneficiaries of the Obrenovac Migrant Reception Center got to know them by "reading" them through conversation.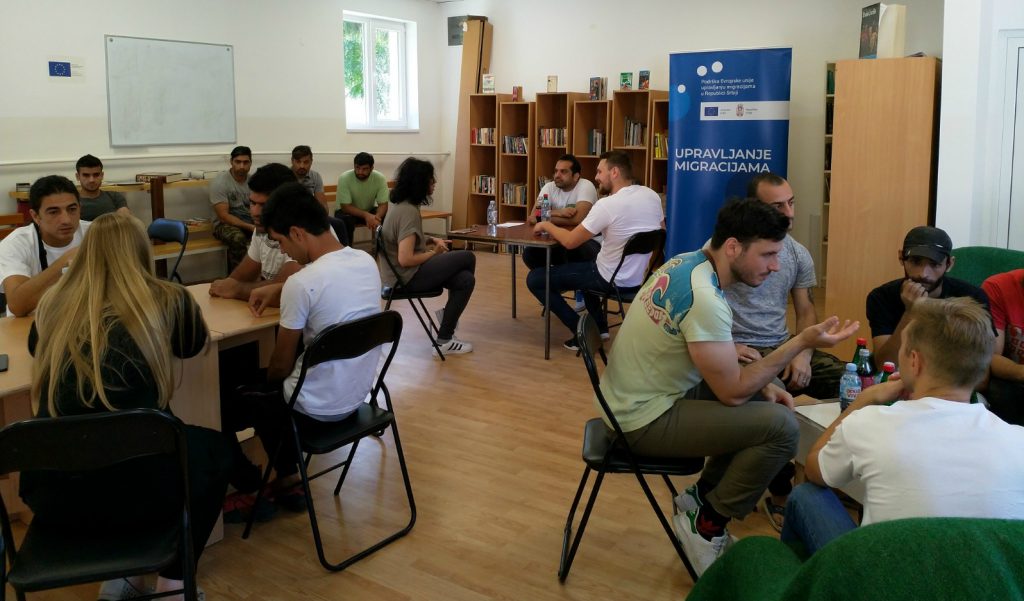 "The aim of the "Live Books" is to reduce the challenges migrant and the local population are facing, and to create a common space for communication and exchange of experience. With migrants as books, we want to raise the awareness of the locals about the migrants' experiences, their needs and desires", said Miroslav Luburic, on behalf of the Ana and Vlade Divac Foundation, which is responsible for the "Live Books" activities.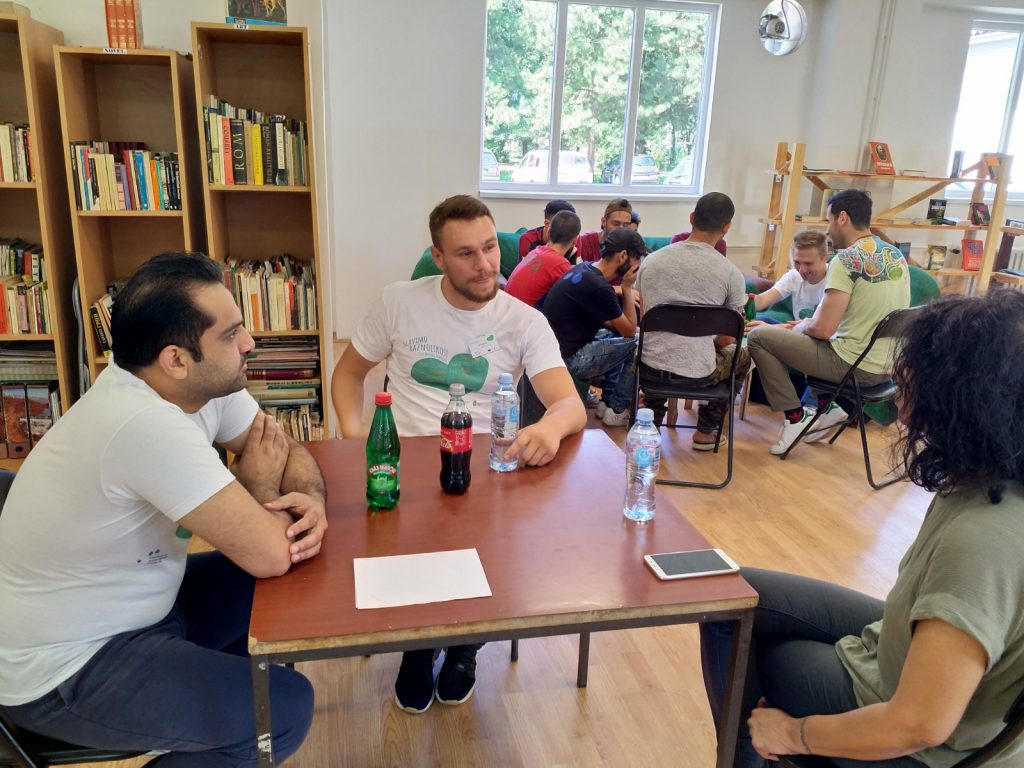 "Celebrating diversity" includes activities that began with implementation in June 2019 within the framework of the European Union Support for Migration Management in the Republic of Serbia.
The aim of the activity is to create a togetherness and common space for refugees and locals in Serbia, with less prejudice and more understanding.