17 December 2018
International Migrants Day marked in Bujanovac with a children's event
Migrant children accommodated in the reception centre in Bujanovac and students of the primary school "Branko Radicevic" from Bujanovac organized a joint event today in that school. The messages of peace, love, tolerance and other universal values were sent from the event.
After the end of the event, migrant children attending the school in Bujanovac received presents and released balloons of various colours with notes attached where they wrote their New Year wishes.
Radmila Borozan from the International Organization for Migration highlighted that the event is organized on the occasion of the International Migrants Day which is observed tomorrow.
"With this activity, just like with the series of others we have organized so far, we wanted to point out to the position and rights of migrants and to the circumstances that brought them to Serbia. This way we would also like to express empathy towards the migrants staying in Serbia", said Ms Borozan.
According to her, there are currently a bit more than 4,000 migrants in 11 reception centres and five asylum centres in Serbia.
Around 300 children attend primary schools in our country and around 40 children attend kindergartens, added Ms Borozan.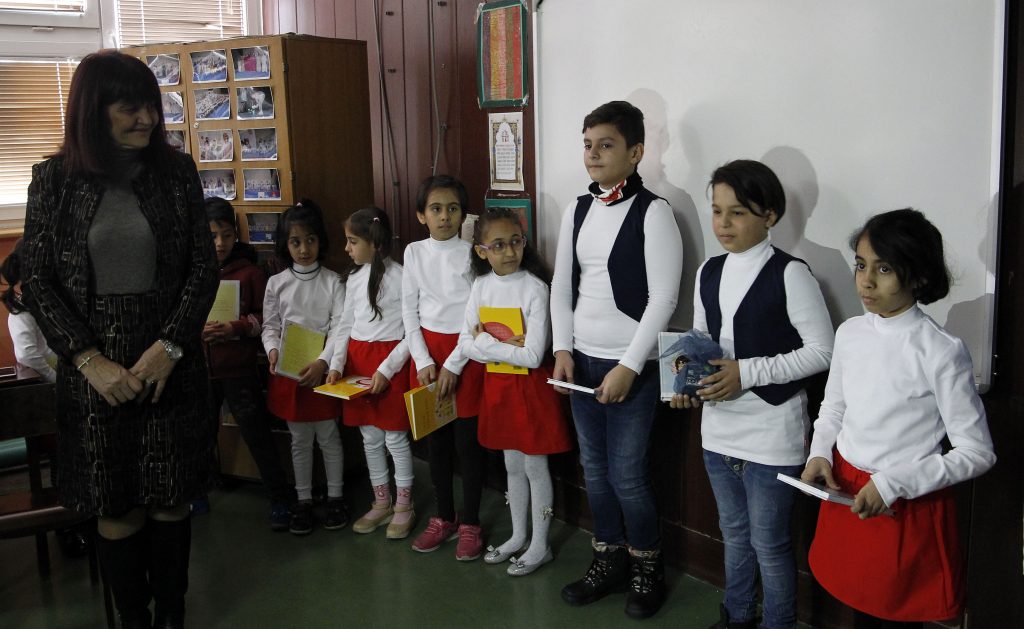 Matija, 12, from Afghanistan, one of the migrant students who participated in today's event, said he has been living in Serbia for two years now, that he already speaks Serbian well and that he would like to stay here for a while longer.
"I have friends at school, it's nice here. I study well, that's why today I got the book "Tom Sawyer" and a speaker", said Matija.
Today's event was organized within the EU Support to Migration Management in Serbia, and implemented by the International Organization for Migration (IOM) in partnership with the Commissariat for Refugees and Migration and with the support from the primary school "Branko Radicevic".