27 August 2018
Habitants of Bela Palanka and Migrants Marked the Upcoming Beginning of Academic Year through Joint Sport-Volunteering Event
Bela Palanka, 27 August 2018 – The upcoming beginning of the academic year in the Primary School "Ljupče Španac" in Bela Palanka, where 20 children from migrant population enrolled last year, was marked by the sporting event and renovation of the schoolyard.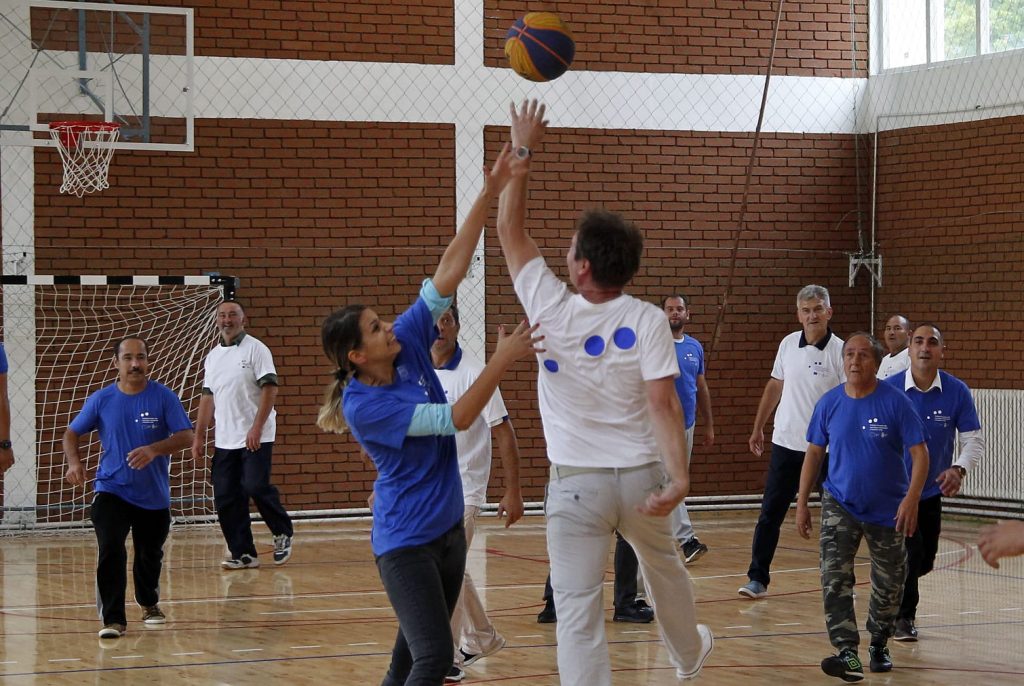 A rainy day in Bela Palanka did not spoil the sport and volunteering event in which refugees and migrants form the Reception Centre Divljana, staff of the Primary School "Ljupče Španac", representatives of the local associations "Romano Drom", "Zeleni vrh", "Miris zavičaja" and association of citizens "Te Deum", representatives of the Commissariat for Refugees and Migration and local self-government took part in, together with several international agencies that, from the very beginning, provided assistance to both migrants and communities that received them. This event was characterized by friendship among local and migrant children who went to school together and spent their time together irrelevant of their differences.
Public Utility Company "Komins", that received a new waste truck and equipment for waste management through the European Union Support to Municipalities Hosting Migrants, managed over the whole event.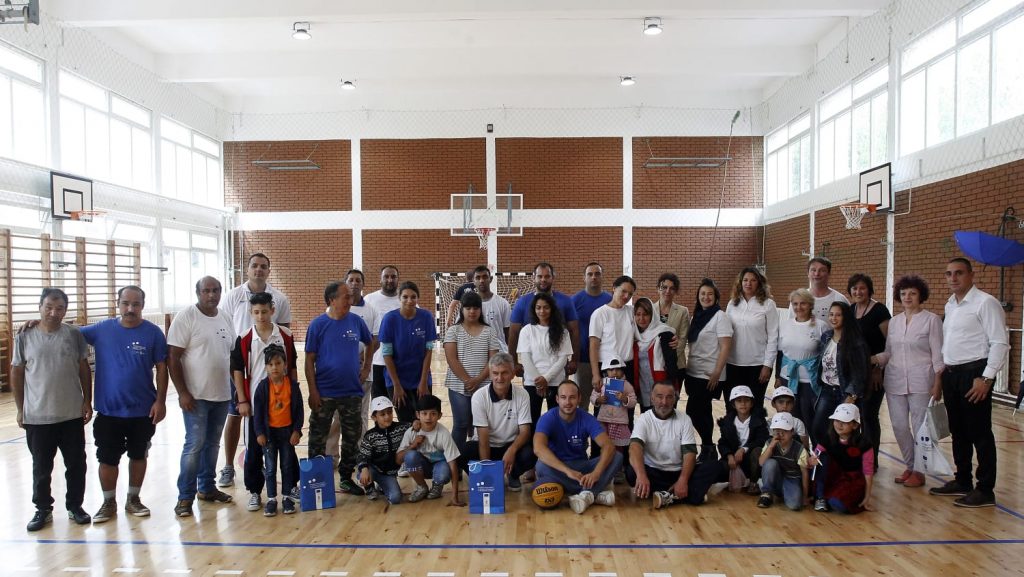 "This event has symbolized the continuation of one good and successful cooperation among the Municipality of Bela Palanka, organisations and donors that are involved in the system of supports for towns in Serbia where migrant population is temporarily staying. Today we have a nice and successful event organized in the primary school where more than 20 migrant children are being schooled. Likewise, this municipality will benefit from new vehicle and equipment to handle waste handed over to the Public Utility Company "Komnis"", Miroslav Marinković, Deputy President of the Municipality of Bela Palanka, mentioned and he also added that he hoped for the continuation of a successful cooperation in the coming period.