5 April 2019
Football Tournament in the Reception Center in Obrenovac
Football pitch in the Reception Centre in Obrenovac was yesterday the scene of real football matches. The teams competed in futsal included migrants from the Rescue Centre in Obrenovac, staff of the Commissariat for Refugees and Migration, and visiting teams of migrants from the Asylum Centre in Krnjača and the team from local community.
This sports event was aimed at approximating the local and migrant populations. This was an opportunity to acquire new friends through common passion for sport. Most migrant participants in the tournament were young men in their twenties from Afghanistan and Iraq.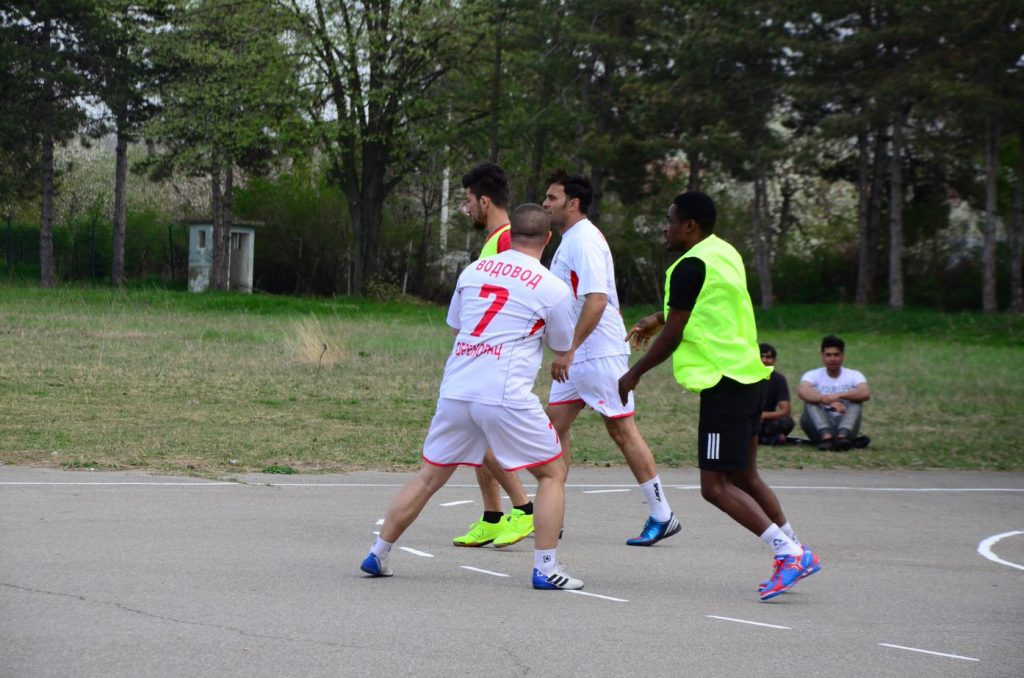 Ibrahim, originally from Mali, with pleasure shared him impressions after the tournament.
"So far we haven't got the opportunity to play football with domestic clubs. We were all very excited and happy today for having this chance to socialise and compete in sports".
The pleasure for the opportunity to compete at the tournament was also expressed by players from the local community team. All participants to the tournament showed high degree of fighting spirit on the pitch, but also fair play. The task to keep the fair play in place was assigned to a professional referee from Obrenovac. The players were supported from the stands by a large number of migrants and employees of the RC in Obrenovac.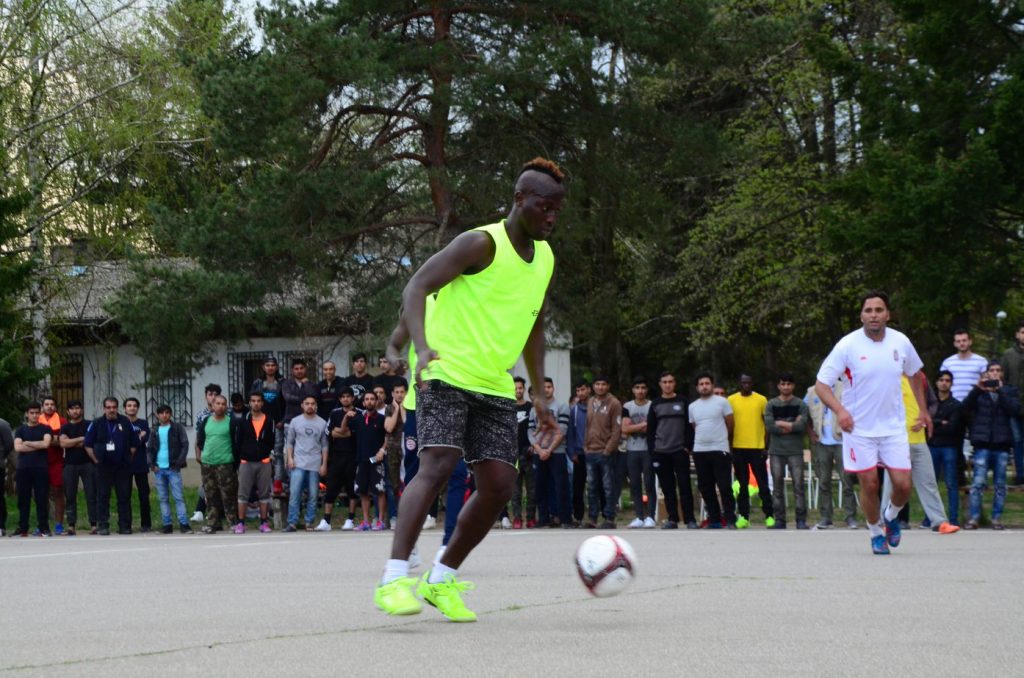 The award of the cup at the end of tournament was conducted in friendly atmosphere, with refreshments and share of impressions. All participants and guests agreed that such events were real indicators of good cooperation and support between people of all nationalities.
The Futsal Tournament was organized by the International Organization for Migration in cooperation with the Commissariat for Refugees and Migration, within the European Union Support to Municipalities Hosting Migrants.