25 April 2019
Event organized in Sombor to mark the upcoming Easter holidays
Migrant children from Iraq and Afghanistan accommodated at the Reception Centre in Sombor organized an event today at the premises of the Red Cross in this city on the occasion of the Orthodox Easter. They sang songs they use to mark the biggest Muslim religious holidays.
Katarina Ivanovic, on behalf of the EU Support to Migration Management in Serbia, said that this is just one in the series of activities implemented in cities accommodating migrants, with the aim of connecting them to the local community.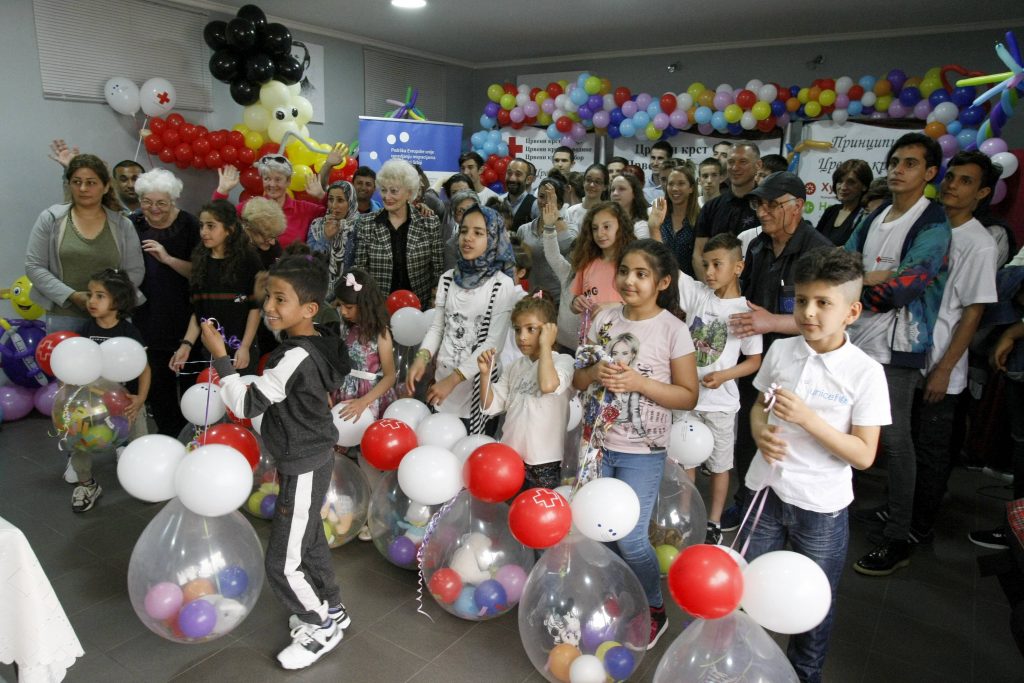 "Sombor is an example of a community where there is a synergy between migrants and the local community. We have successful cooperation with all institutions dealing with migrant issues, with the local community, with educational institutions, the Red Cross, the Commissariat for Refugees and Migration", said Ms Ivanovic.
Within the EU Support to Municipalities and Cities Hosting Migrants, equipment and a vehicle were also donated to the Primary Health Care Centre in Sombor, and so was a vehicle for the kindergarten in this city. The park within the Reception Centre used by both migrants and the local community was also landscaped.
Ms Ivanovic said that migrants' response to social activities is always satisfactory, particularly when it comes to creative activities.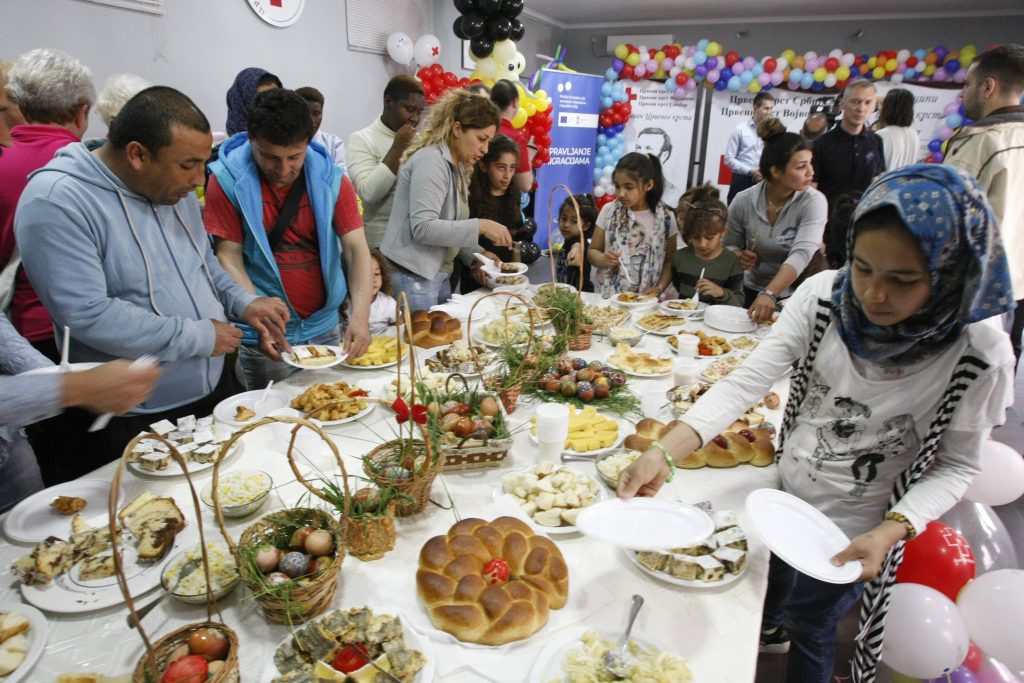 "Today, both the old and the young from the migrant population and the local community had the chance to exchange experiences when it comes to observing the Orthodox, Catholic and Muslim holidays", she said.
Antonio Ratkovic, Deputy Mayor of Sombor, thanked the children for the organized programme.
"I would like to thank the children who made the upcoming holidays more pleasant", said Mr Ratkovic.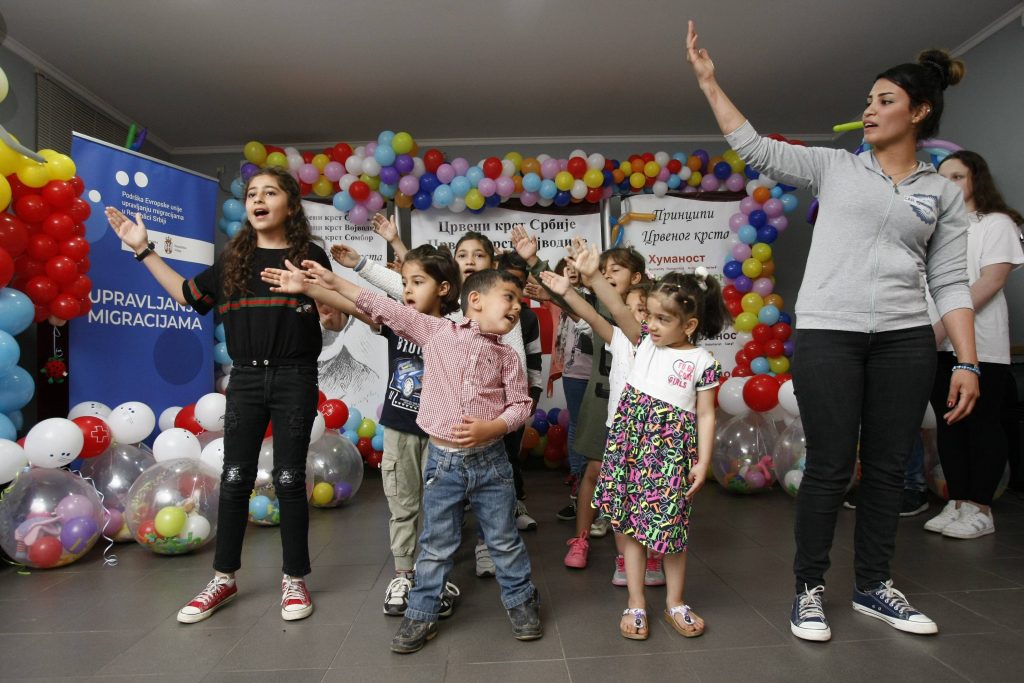 Goran Boskic, representative of the Commissariat for Refugees and Migration, said that he is proud of the children from the Reception Centre in Sombor, where 40–60 children are staying at any given time.
"For every holiday of theirs, the children show their customs, and today they showed them on the occasion of our Easter", said Mr Boskic.