14 December 2018
Children from the Asylum Centre in Krnjaca visited the Faculty of Chemistry in Belgrade
Today, migrant children from the Asylum Centre in Krnjaca visited the museum and laboratory of the Faculty of Chemistry in Belgrade, where some of the science experiments were presented to them.
Student of the Faculty of Chemistry Sladjana Savic took the children through the Museum of Chemistry which houses a collection of Serbian giants from this field.
"Children saw one part of the Serbian cultural heritage in the field of chemistry, various vials more than 150 years old, as well as the exhibits and instruments that were once used in chemical laboratories", she said.
According to her, what interested migrants the most was iron sulphide, known as "fool's gold".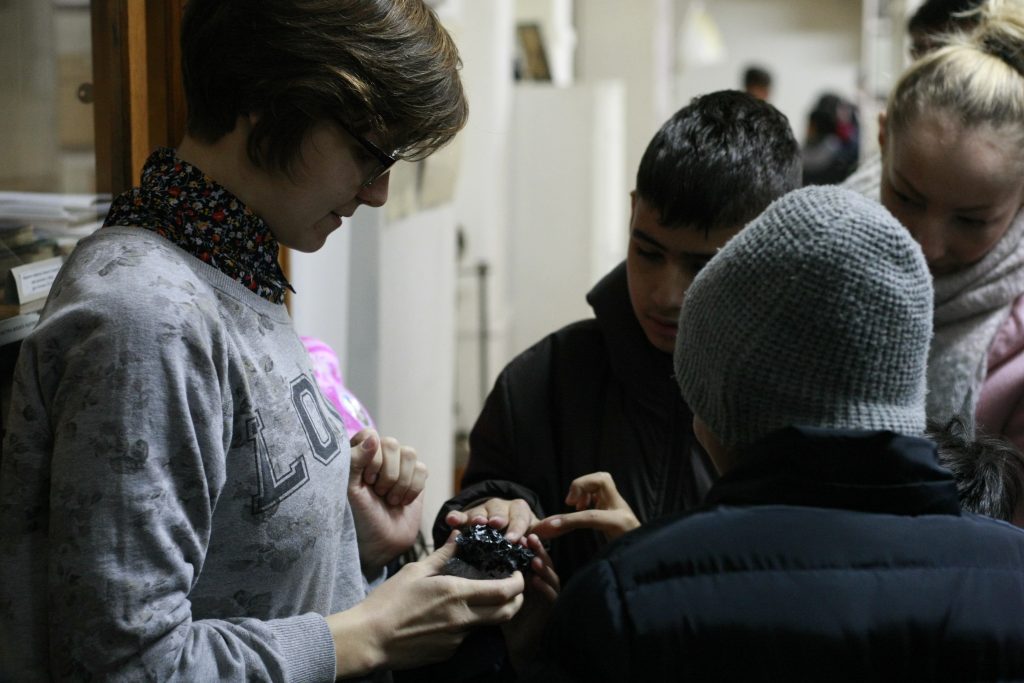 Student of the Faculty of Chemistry Bojan Djokic showed the migrants some of the chemical experiments and said that it is very important for children to know the most important properties of various substances.
"They saw demonstration experiments, such as the chemical genie in a bottle, artificial blood, and water starting fire. We taught them that electrical installation fires cannot be put out with water", he said.
Migrant Hena Ahmedi said that she has been living in Serbia for two years now, where she feels "sometimes good, sometimes bad".
"Today they showed us some interesting things from the field of chemistry and natural sciences. I like that because I want to be a medical doctor", said Ahmedi.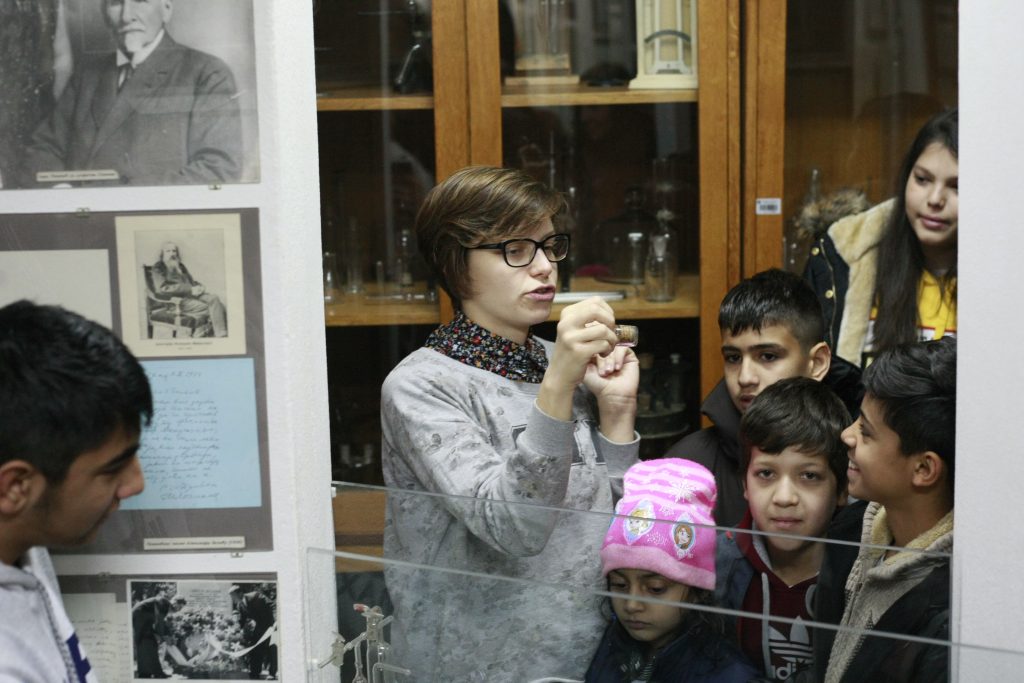 Migrant Farhad Nuri said that seeing salt, gold and copper was what he liked the most at the Faculty of Chemistry.
"I am 12 and I come from Afghanistan. Chemistry is interesting, but I would like to be a football player", said Nuri.
He added that he wants to go to Switzerland because his uncle lives in this country.
Today's visit to the Faculty of Chemistry was organized by the International Organization for Migration in cooperation with the Commissariat for Refugees, within the EU Support to Municipalities and Cities Hosting Migrants.