26 December 2018
Children from Pirot made Christmas tree decorations
Children from the preschool institution "Cika Jova Zmaj" and migrant children from the Reception Centre in Pirot had the opportunity today to socialize, make Christmas decorations and hang them on the Christmas tree during the creative workshop organized in the kindergarten "Prvomajski cvet".
Representative of the United Nations Development Programme Jelena Maric Lukovic said that the workshop was organized within the EU Support to Migration Management in Serbia.
"Ahead of the New Year holidays, and within the framework of the EU Support to Migration Management in Serbia, the playroom of the kindergarten "Prvomajski cvet" has been equipped over the past days with toys and didactic material worth over 300,000 dinars", said Ms Maric Lukovic.
Director of the PI "Cika Jova Zmaj", Milka Colic, said that the toys and didactic material were much needed for the kindergarten "Prvomajski cvet", because this kindergarten has more than 300 children.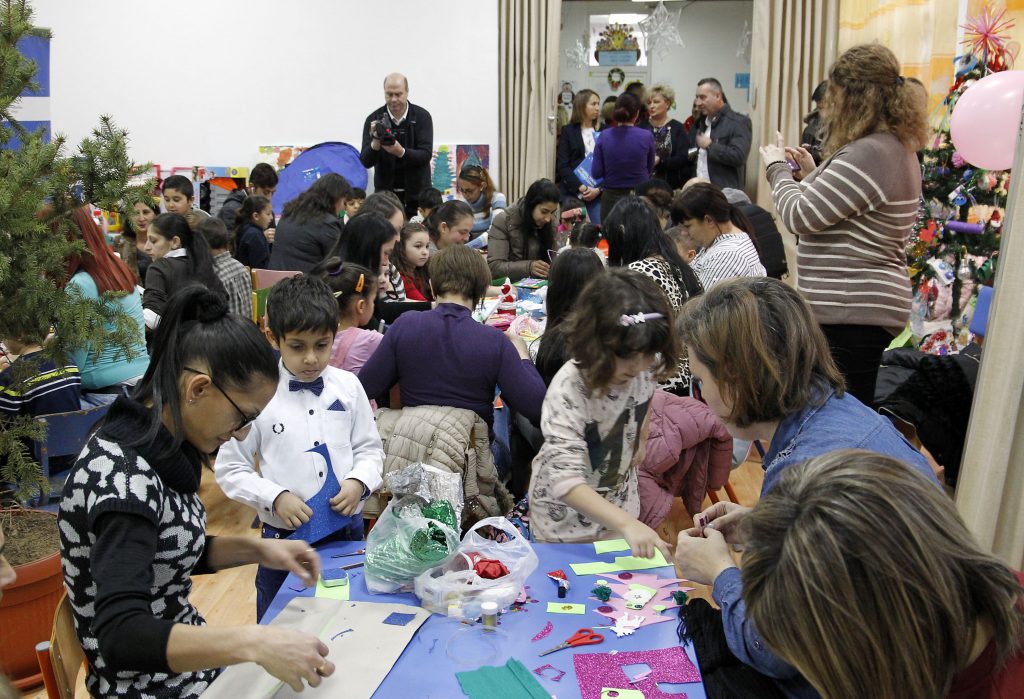 She said that five migrant children are currently attending "Prvomajski cvet", but that their number is constantly changing.
Assistant mayor of Nis Bojan Randjelovic reiterated that Pirot is one of the 18 local self-governments with centres for accommodation of migrants.
According to him, the European Union has done a lot to strengthen the capacities of municipalities, cities and their institutions during the entire migrant crisis.
"The socializing of our children and migrant children allows them to better get to know each other and for migrant children to cope more easily with the difficulties their families are facing", Mr Randjelovic said.
He reminded us that there are currently around 50 children in the reception centre in Pirot.