Second project brochure published, presenting overview of activities and results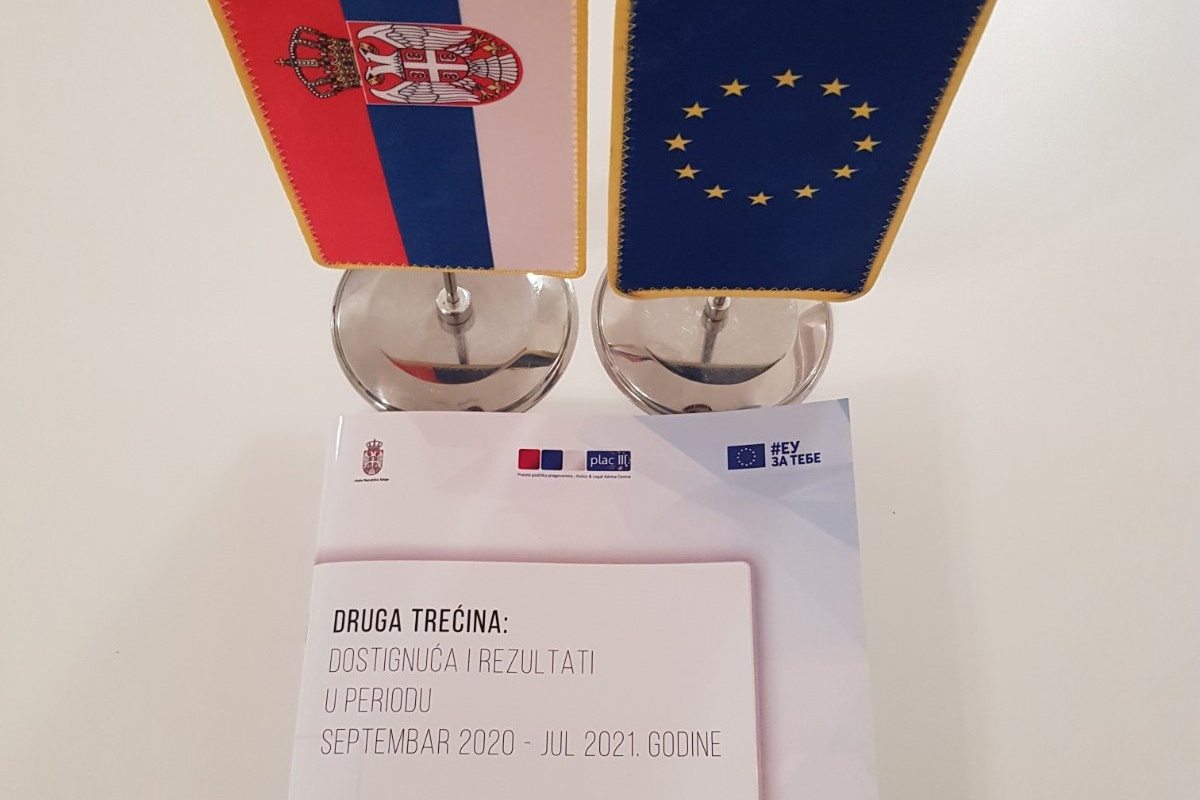 12. November 2021.
The PLAC III project has published a new brochure which presents an overview of project activities and results achieved in the period September 2020 – July 2021. This is the second project publication of a kind, after the results of the first 10 months of project implementation have already been presented in a brochure published last year.
Given that the project has been extended for a year and will last until July 2021, the new publication gives a summary of the work and results during the period that could be considered as the project's second third. In that 11-month period, 43 activities from various areas falling under 9 negotiating chapters were completed; 63 experts (from 14 European countries) were engaged to work, in close cooperation with beneficiary institutions, on the harmonisation of Serbian legislation with Union acquis. As a result, more than 250 legal acts and strategic documents, 50 tables of compliance with EU laws and other documents have been drafted. You can read more in the brochure "The Second Third: Achievements and Results in the Period September 2020 – July 2021".
Photo gallery
Video
Recent Posts


Negotiation chapters
Chapter 3: Right of establishment and freedom to provide services
Chapter 8: Competition policy
Chapter 9: Financial services

Chapter 10: Information society and media

Chapter 12: Food safety, veterinary and phytosanitary policy

Chapter 13: Fisheries

Chapter 15: Energy
Chapter 16: Taxation
Chapter 27: Environment
Chapter 28: Consumer and health protection
Chapter 33: Financial and budgetary provisions