New rulebooks in the field of human organ transplantation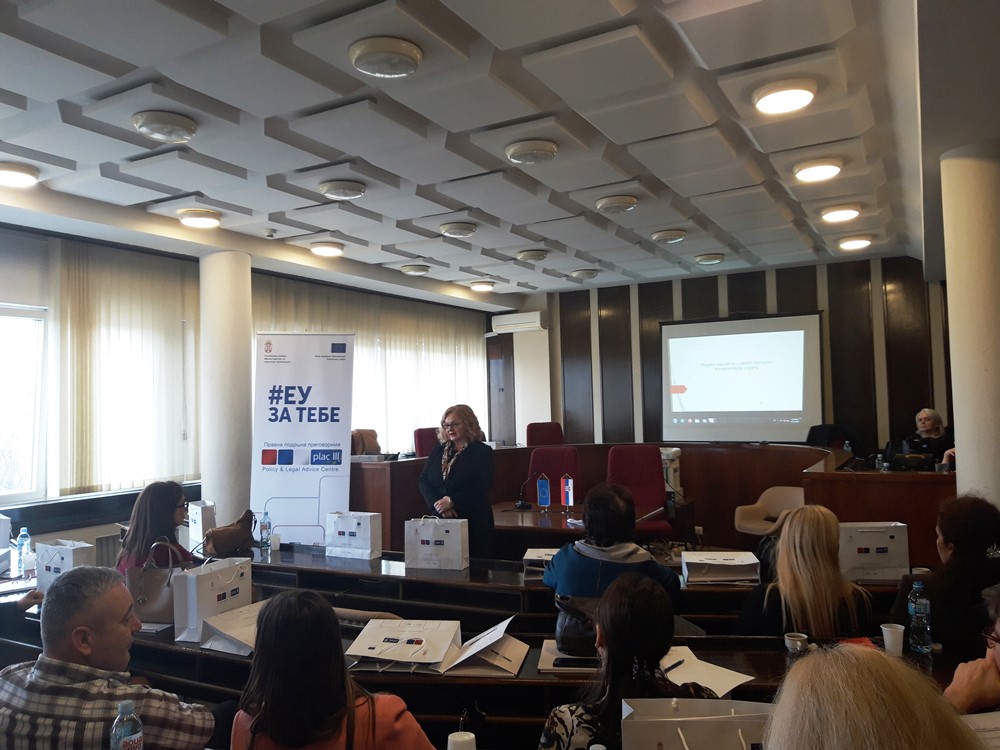 13. December 2019.
Harmonisation of legislation in the field of human organ transplantation was the topic of a workshop organised by the Policy and Legal Advice Centre (PLAC III) in Belgrade, on 12 December 2019. The workshop gathered representatives of health institutions from several cities in Serbia.
The Law on Human Organ Transplantation, adopted in July 2018, included harmonisation with two key EU directives in the field of organ transplantation – the Directive on standards of quality and safety of human organs intended for transplantation (Directive 2010/53/EU) and the Directive laying down information procedures for the exchange, between Member States, of human organs intended for transplantation  (Directive 2012/25/EU).
Advisor in the Ministry of Health's Directorate of Biomedicine, Mrs. Aleksandra Vlačić told the workshop that by-laws (10 rulebooks) were adopted, 47 donor hospitals were identified and a system of coordinators was established.
Support to the Ministry of Health in further harmonisation of legislation was provided by the PLAC III project, by drafting three more rulebooks: the Rulebook on kidney paired transplantation, Rulebook on the method of national cooperation, as well as on cooperation with international bodies or European organ exchange organisations and Rulebook on professional competence for performing inspection supervision.
Project expert Mrs. Marta Sjeničić said that in harmonization of organ transplant legislation with the EU acquis relevant parts are as follows: conditions for organ donors and recipients, equipment and expertise, information on packing, labeling and transporting of organs, as well as how to store data and provide traceability of the documentation. She emphasized that it is very important to respect the Law on Personal Data Protection throughout the process.
The relevant EU legislation, as well as new Rulebooks which are aligned with two EU directives, were presented by project expert Mrs. Mirela Vlašić. Organ transplantation is no longer innovative but a routine activity, but it requires a system that is very complex and involves the whole of society, she said. The EU Directive (2010/53) gives an important role to a competent national institution that should establish a framework for quality and safety, and ensure that transplantation centres are regularly controlled to ascertain compliance with the requirements of the Directive.
Download workshop presentations:
Relevant EU legislation:
Photo gallery:
Recent Posts
Negotiation chapters
Chapter 3: Right of establishment and freedom to provide services
Chapter 8: Competition policy
Chapter 9: Financial services
Chapter 12: Food safety, veterinary and phytosanitary policy
Chapter 15: Energy
Chapter 16: Taxation
Chapter 17 – Economic and monetary policy
Chapter 27: Environment
Chapter 28: Consumer and health protection
Chapter 32: Financial control
Chapter 33: Financial and budgetary provisions