Draft of the new law on drinking water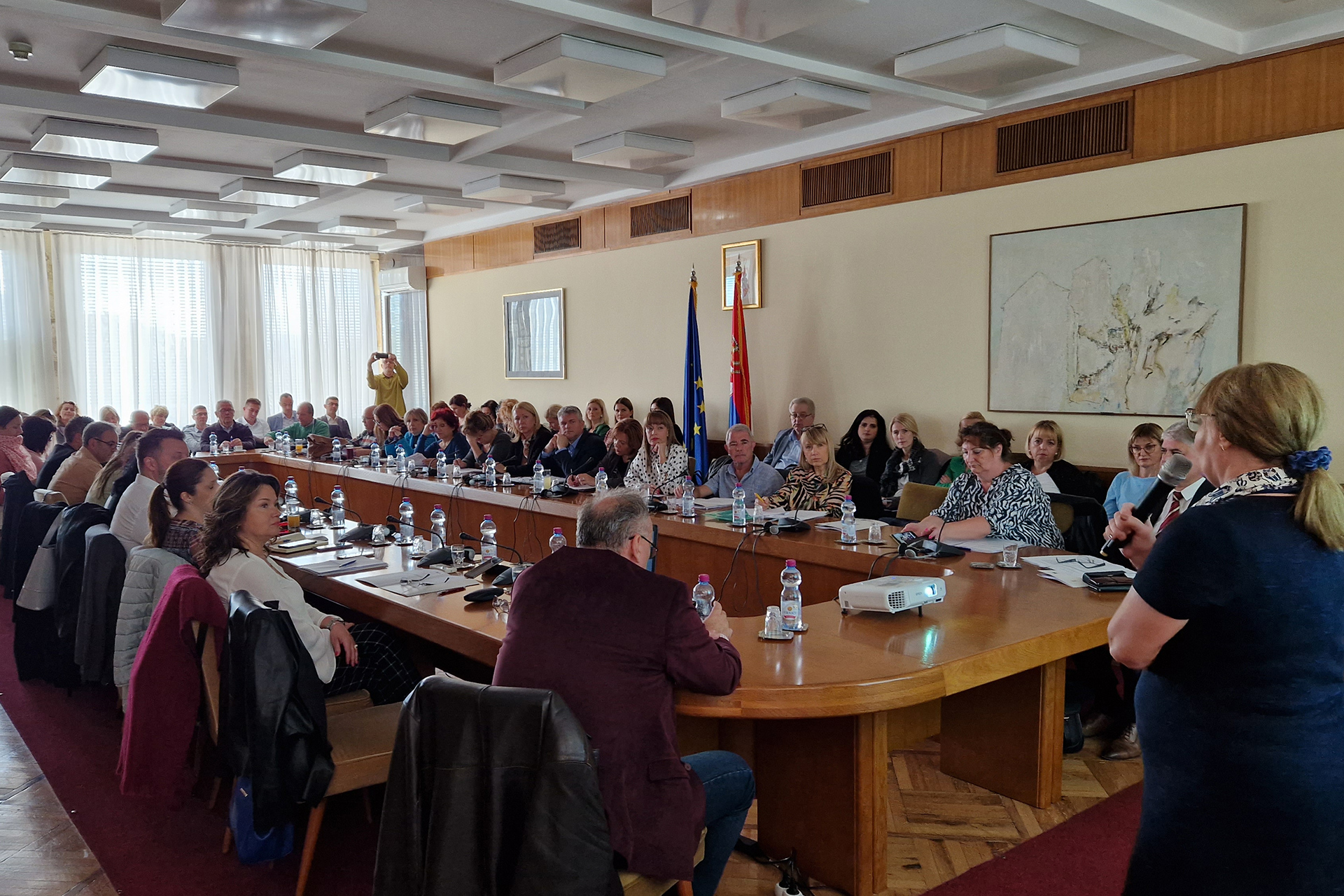 6. October 2022.
The draft proposal of the new Law on Drinking Water and the accompanying by-law document – the Rulebook on the Safety of Drinking Water were prepared with the support of the PLAC III project.
The drafts of legal acts are aligned with the new Directive (EU) 2020/2184 on drinking water, which was adopted in December 2020 and entered into force in January 2021. The directive made significant changes compared to the legislation in force until then in the same area (Directive 98/83/EC on the quality of drinking water intended for human consumption and Directive (EU) 2015/1787 which amended the previous one). In 2020, with the support of the PLAC III project, the draft Law on Water for Human Consumption and the Rulebook were aligned with those two directives and a recommendation was made for further alignment when the new directive is adopted.
Project expert Lenče Jovanovska presented the new Drinking Water Directive (DWD) at the workshop held in Belgrade on 4 October 2022.  The DWD introduced novelties when it concerns the quantities of existing contaminants, but also defined new contaminants that must be monitored (such as legionella bacteria and lead). The fight against new emerging pollutants will be conducted through the so-called "watch list". The list already includes bisphenol, chlorides, beta-estradiol, micro-plastics and  prescribes methods for determining the amount of these substances.
A significant novelty in the directive is the introduction of a risk-based approach. That approach, Jovanovska said, already exists in the EU when it comes to food safety, and now it is being introduced for drinking water as well and implies the adoption of a drinking water safety plan. The directive also introduced new hygienic requirements for materials in contact with drinking water.
Jovanovska also presented the results of the analysis of the relevant Serbian legislation, which was the basis for drafting the new law. Part of the project activities was also checking Serbia's negotiating position in that area.
The proposed draft law on drinking water introduces a risk-based approach to safe drinking water and envisages a risk assessment to be reviewed every six years. It also defines the obligations and responsibilities of the drinking water supplier, inspection control and obligation that the public is properly informed about the work of water suppliers and quality of the water. The new law will improve access to drinking water and its maintenance, the expert said. Jovanovska also presented in detail the Rulebook on the Safety of Drinking Water
A total of 70 representatives of the Ministry of Health (Inspection Department), public health institutes from several Serbian cities, public utility companies, the Agency for Environmental Protection participated in the workshop and discussed the content of the proposed legal acts.
Photo gallery
Recent Posts

Negotiation chapters
Chapter 1: Free movement of goods
Chapter 3: Right of establishment and freedom to provide services
Chapter 8: Competition policy
Chapter 9: Financial services

Chapter 10: Information society and media

Chapter 11: Agriculture and rural development
Chapter 12: Food safety, veterinary and phytosanitary policy

Chapter 13: Fisheries

Chapter 15: Energy
Chapter 16: Taxation
Chapter 27: Environment
Chapter 28: Consumer and health protection
Chapter 32: Financial control
Chapter 33: Financial and budgetary provisions